FACILITIES NEWS
HR NEWS
EVENTS AND TRAINING
---

ANNOUNCEMENTS: University Librarian Note
Please see Dean Wilkin's LIB-NEWS announcement about the next steps of his professional journey.

ANNOUNCEMENTS: Cheers for Peers
Cheers for Peers is a library recognition program that allows Library employees to quickly recognize a co-worker by answering three questions on the Cheers for Peers form. The person that has been cheered will receive a certificate to celebrate their recognition along with a small gift. All Library employees (including Extra Help, Academic Hourly, Graduate Hourly, Student, visiting and permanent appointments) are welcome and encouraged to recognize their co-workers.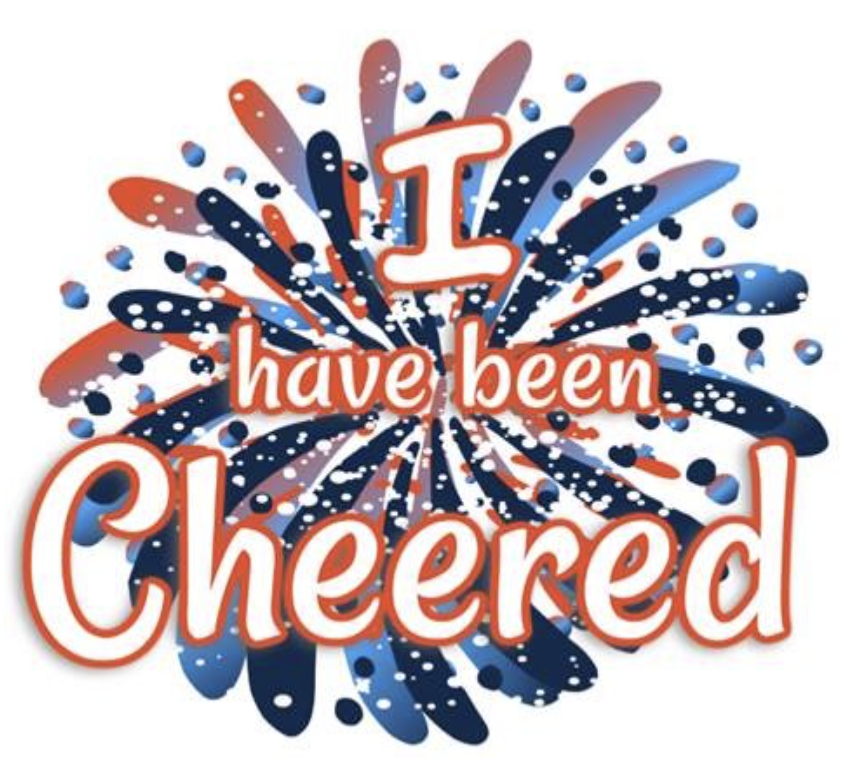 Library Human Resources is happy to announce this month's Cheers for Peers submissions. The following Library employees have been cheered by their peers:
Bernadette Braun
Elisandro Cabada
Jennifer Gavel
JP Gougen
Joseph Hall-Ingram
Josh Hankemeier
Kim Hutcherson
Rachael Johns
Kimberly Johnson
Mary Laskowski
Danny Mendelson
Heather Murphy
Chris Prom
Michelle Self-Ballard
Vicki Sparks
Hannah Williams
Jenna Ziedler
To view the full Cheers for Peers submissions please view the Growing People blog.

ANNOUNCEMENTS: The Illinois Open Publishing Network Launches Journals' First Issues
The Illinois Open Publishing Network (IOPN) is pleased to announce the launch of first issues of two journals:
Kentiana is an open access, peer-reviewed journal that disseminates paleontological research carried out at or in association/collaboration with the Center for Paleontology at the Illinois Natural History and State Geological Surveys, Prairie Research Institute, University of Illinois at Urbana-Champaign. It publishes studies as numbered issues on a rolling basis.
Proceedings of the ALISE Annual Conference is an open access journal publishing the annual proceedings of the Association of Library and Information Science Education. Prior years have been published via IDEALS for a number of years, and like other IOPN journals will continue to be archived there.

ANNOUNCEMENTS: NIH's New Data Sharing Policy

Attention: anyone working with researchers/units with funding from the National Institutes of Health (NIH)!
NIH has a new Data Management and Sharing Policy that will go into effect for grants submitted January 25, 2023, and thereafter. As of that date, NIH applicants must submit a Data Management and Sharing Plan ("Plan") as part of grant applications. Feel free to let researchers know about the Research Data Service's overview page and that we are available to answer questions about the new policy or how to draft a strong Plan.

ANNOUNCEMENTS: Nominate a Library Outstanding Civil Service Staff Member
The Awards and Recognition Committee is accepting nominations for the Library Outstanding Civil Service Staff Award through November 7, at 5 pm. Any member of the Library community can nominate a Library Civil Service Staff member for this award. Nominators are welcome (and encouraged) to work with co-nominators to develop a thorough nomination with details and examples. For eligibility and nominee requirements, please see the call sent to LibNews on October 18. Nominations can be submitted at https://forms.illinois.edu/sec/1492727313.
Back to Top


ANNOUNCEMENTS: Did You Know? A Monthly Factoid from Library Assessment
November is National Native American Heritage Month.
The University is on the lands of the Peoria, Kaskaskia, Piankashaw, Wea, Miami, Mascoutin, Odawa, Sauk, Mesquaki, Kickapoo, Potawatomi, Ojibwe, and Chickasaw Nations. These lands were the traditional territory of these Native Nations prior to their forced removal; these lands continue to carry the stories of these Nations and their struggles for survival and identity.
As a land-grant institution, the University of Illinois has a particular responsibility to acknowledge the peoples of these lands, as well as the histories of dispossession that have allowed for the growth of this institution for the past 150 years. We are also obligated to reflect on and actively address these histories and the role that this university has played in shaping them. This acknowledgement and the centering of Native peoples is a start as we move forward for the next 150 years.
– Land Acknowledgement Statement suggested by the Native American House
Known languages spoken by these Nations include Miami-Illinois, Algonquian, Ojibwa, Fox, Potawatomi, and Chickasaw.
The Library Catalog indicates the languages of its holdings using the MARC Code List for Languages. The Library holds items organized under 435 unique MARC language codes. The MARC standards group the Miami-Illinois, Algonquian, Fox, and Potawatomi languages under "Algonquian (Other)" and the Chickasaw language under "North American Indian (Other)."
The bubble chart to the left shows language representation in the Library Catalog (excluding English). The top three non-English languages in the collection are German (568,451 items), Spanish (513,394 items), and French (451,531 items). As the bubbles representing items in the languages indigenous to the area occupied by the University are much too small to see, the chart to the right indicates their representation relative to one another.
"North American Indian (Other)" includes the Alabama, Arikara, Atsugewi, Beothuk, Chickasaw, Chimariko, Chitimacha, Chumash, Coahuilteco, Cocopa, Coos, Eastern Pomo, Eyak, Hualapai, Karok, Keres, Kiliwa, Konomihu, Kuitsh, Kumiai, Maidu, Mikasuki, Miwok, Mutsun, Nez Percé, Northern Sierra Miwok, Ohlone, Paipai, Pawnee, Shoshoni, Southeastern Pomo, Timucua, Tlakluit, Tonkawa, Tunica, Wappo, Wichita, Wikchamni, Wintu, Wiyot, Yahi, Yakama, Yuchi, and Yukiz languages. The Library Catalog records a total of 95 items in these languages.
The Library Catalog records 15 items in Ojibwa.
"Algonquian (Other)" includes the Abenaki, Algonquin, Atakapa, Atikamekw, Fox, Gros Ventre, Illinois, Kickapoo, Mahican, Massachuset, Menominee, Miami, Mohegan, Montagnais, Naskapi, Passamaquoddy, Penobscot, Potawatomi, Powhatan, Quileute, Roanoak, Shawnee, Wampanoag, and Yurok languages. The Library Catalog records a total of 5 items in these languages.
Graphic created and text written by Virginia Haverstic, Library Assessment Graduate Assistant. The item count by language includes only bibliographic records in Alma (a library services platform), and it does not represent all library collections.

ANNOUNCEMENTS: Diversity, Equity, Inclusion, and Accessibility (DEIA) Task Force Meeting Minutes
Minutes from past DEIA Task Force meetings are online on the Task Force web page.

ANNOUNCEMENTS: Collection Development Committee Notes
The most recent meetings minutes of the CDC are posted at:
https://www.library.illinois.edu/staff/committee/collection-development-committee/

ANNOUNCEMENTS: Content Access Policy & Technology Meeting Minutes
The meeting minutes of CAPT (including workgroup reports) are posted at:
https://www.library.illinois.edu/staff/committee/content-access-policy-technology-capt/

ANNOUNCEMENTS: Recognizing Excellence
Please share your award, recognition, or grant! To initiate a request for publicity, employees (or their supervisors) should submit this Awards/Recognitions/Grants Publicity Request Form.

FACILITIES: Facilities Update
Tim Newman, Assistant Dean of Libraries for Facilities
For a complete list of projects in planning and construction, please see https://wordpress.library.illinois.edu/staff/facilities/.
Ruairi McEnroe – Library Specialist – Grainger Engineering Library Information Center – 10/17/2022
Peggy Nzomo – International Library Initiatives Specialist – Mortenson Center for International Library Programs – 10/17/2022
Elias Petrou – Classical Studies Librarian – Literatures and Languages Library – 10/17/2022

HR NEWS: Civil Service Vacancies
Office Support Associate – Dean's Office – pending offer
Senior Library Specialist – Interlibrary Loan & Document Delivery – reference checks
E-Resources Library Specialist – Acquisitions & Cataloging Services – interviews 10/17 to 10/24
Senior Library Specialist – History, Philosophy, & Newspaper Library – email screening
Distribution Clerk – Library Facilities – waiting for IHR to approve

EVENTS AND TRAINING: Staff Events Calendar
To see the most up-to-date staff events calendar, please visit https://uiuc.libcal.com/calendar/staff.

EVENTS AND TRAINING: CARLI Professional Development and Alliance Events
To view more information about these events and to register, visit the CARLI Event Calendar.
November 1 at 1 PM: The Link Didn't Work, Now What? Troubleshooting Patron Reports of E-Resources Linking Problems
November 4 at 9 AM: NC LIVE'S Leadership in Public Library Series
November 10 at 9 AM: Book Repair for Circulating General Collections
November 10 at 10 AM: Addressing Accessibility in E-Resources Management
November 10 at 1 PM: Vendor Relations: More Than Invoices and Sales Calls!
November 14 at 1 PM: No E-Resources Librarian is an Island
November 14 at 5 PM: Learn about Google Meet
November 16 at 1 PM: The Use of Python to Support Technical Services Work in Academic Libraries

EVENTS AND TRAINING: Residence Hall Libraries' Student Events
Pop Culture Trivia Night
November 2 from 5 PM – 7 PM
ISR Room 50 A/B
Back by popular demand, it's pub-style trivia with pizza and other snacks. Come play!
International Games Week Events
November 7 from 5 PM – 7 PM
SDRP Room 2050
November 10 from 5 PM – 7 PM
ISR Room 50 A/B
Celebrate with international games from the RHL collections, snacks, and board & card game raffles.
Monthly Craft Night
November 9 from 5 PM – 7 PM
ISR Room 46 and SDRP Room 2003
Stop in either location for free crafts and snacks!
Books for Break Events
November 14 from 5 PM – 7 PM
ISR Library
November 15 from 5 PM – 7 PM
SDRP Lobby
Stock up on fun reading for fall! Refreshments provided.

EVENTS AND TRAINING: NISO Webinar: The Power of Consortia
November 9 at 10 AM
Libraries around the world, of all shapes and sizes, have successfully used consortia to maximize the reach of their resources and their spending budgets. Communal efforts, such as the newly-established DPLA/LYRASIS Palace Project, leverage libraries' buying power and influence to ensure that they and their services continue as a social good, as we move towards a post-pandemic future. This roundtable will bring together leaders of several consortia to talk about their work and their efforts to ensure the broadest possible access to all forms of information in the 21st century.
Please email training@library.illinois.edu for login credentials or recordings.

EVENTS AND TRAINING: Research and Language Learning – Kazakh
November 9 at 2 PM
The Slavic Reference Service and the Language Workshop at Indiana University are collaborating to host an online discussion series, Research and Language Learning. The second discussion will feature Kazakh and Dr. Kristoffer Rees.
The registration form can be found at the following link: https://forms.gle/2pV2Qu6eX4yfShxm7

EVENTS AND TRAINING: Women in Science Lecture Series: Dr. Monica Fabiani 
November 10 at 12 PM
The University of Illinois Archives is hosting a monthly virtual Women in Science Lecture Series that will feature speakers from across the University of Illinois at Urbana-Champaign's diverse and multidisciplinary scientific enterprise. October's lecture will be given by Dr. Monica Fabiani, Professor of Psychology. Dr. Fabiani will share her research on cognitive neuroscience, the neurophysiology of aging, and non-invasive mapping of human brain function. Register for the Zoom link here.

EVENTS AND TRAINING: Grainger Engineering Library EntreFest Event
November 10 at 4 PM
Grainger Commons
Did you know November was National Entrepreneurship Month?  Many units in the U of I entrepreneurial ecosystem are hosting programs to showcase and encourage more entrepreneurship, especially during the week of November 7-11.  Grainger Engineering Library Information Center will have an EntreFest event on Thursday, November 10th. Starting in the Grainger Commons at 4, Marissa Siero, Director of Experiential Learning at Gies College of Business, will share her personal recipe for entrepreneurship. Siero believes emotion is critical to innovation and entrepreneurship. Join us for an open discussion on how she harnesses the power of passion, shares personal examples of grit, and raw and honest stories of having empathy as she takes you along on a journey as a serial innovator, entrepreneur, and intrapreneur. Following Siero's keynote, there will be a networking reception in the IDEA Lab from 4:30-6 with various units in the university entrepreneurial ecosystem such as the Technology Entrepreneur Center, Origin Ventures Academy, and the Siebel School of Design. Light refreshments will be available.

EVENTS AND TRAINING: Hub Training
Zoom information for all Fall 2022 Hub Training workshops were shred via LibNews email from Sara Holder on September 1.
Working with International Students: Communicating Across Language Differences
November 15 at 2 PM and November 18 at 3 PM
Who should attend: All first year GAs and anyone who has not attended this training before or would like a refresher.
Instructor: Kimberly Yau (International Student and Scholar Services)
This training will be recorded.
Please contact Sara Holder at sholder@illinois.edu if you have questions about this training.
---
If you would like to submit content for the December issue of Library Office Notes, please submit it to Heather Murphy or Tom Teper by November 18, 2022.