"Grad school" can mean a lot of things. Your English or Creative Degree prepares you to succeed in a lot of different kinds of grad programs.
The upcoming University of Illinois Graduate and Professional School Fair on October 17 can help you explore some of your options. It's in the Illini Union, from 11am to 4pm.
When English and Creative Writing majors ask about grad school, they are often asking,
"What about additional education after I graduate from college? Everyone says I'll need a graduate degree to succeed in the world. How should I get started on that?"
Let's start with the premise behind the question: that you will NEED a grad degree to get ahead.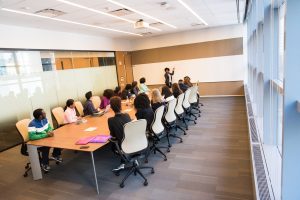 Do you?
In some fields, yes.
Continue reading "What about Grad School? (Updated for 2018)"