FACILITIES NEWS
BUSINESS NEWS
HR NEWS
EVENTS AND TRAINING
---

ANNOUNCEMENTS: University Librarian Note
We might not know it by the weather, but fall is fully upon us and it's been truly amazing to see how busy you all are, and how strongly our academic community has responded to the openness and quality of our spaces and our exceptional programming. I think I've counted no less than three international conferences hosted by someone in the Library within a 30-day window! Read more…
Back to Top
The Illinois Open Publishing Network (IOPN) has published two new textbooks as part of the OPN Textbooks series in the Windsor & Downs Press imprint.
Stay tuned for other publications coming soon!
Back to Top

ANNOUNCEMENTS: Residence Hall Libraries' Update
Laura Poulosky, Residence Hall Librarian
Both Ikenberry and Illinois Street Residence Hall Libraries are open M-F (noon to 7 pm) for the academic year.
We have lots of fun outreach planned for October, including:
Craft Night
Wed., Oct. 11th

, 5-7 p.m. | ISR: 50A/B

– Decorate large papier mâché letters to display in your room.

SDRP: 2003

– Make an easy needlepoint craft using a cute kit.

All materials—and snacks—provided!
Card Game Night
Tues., Oct. 24th, 6:30-8:30 p.m. |

ISR: 50A/B –

Play a variety of card games and enjoy snacks on the house.

Bring your friends and meet new people, too!

ANNOUNCEMENTS: Cheers for Peers
To view the full Cheers for Peers submissions please view the Growing People blog.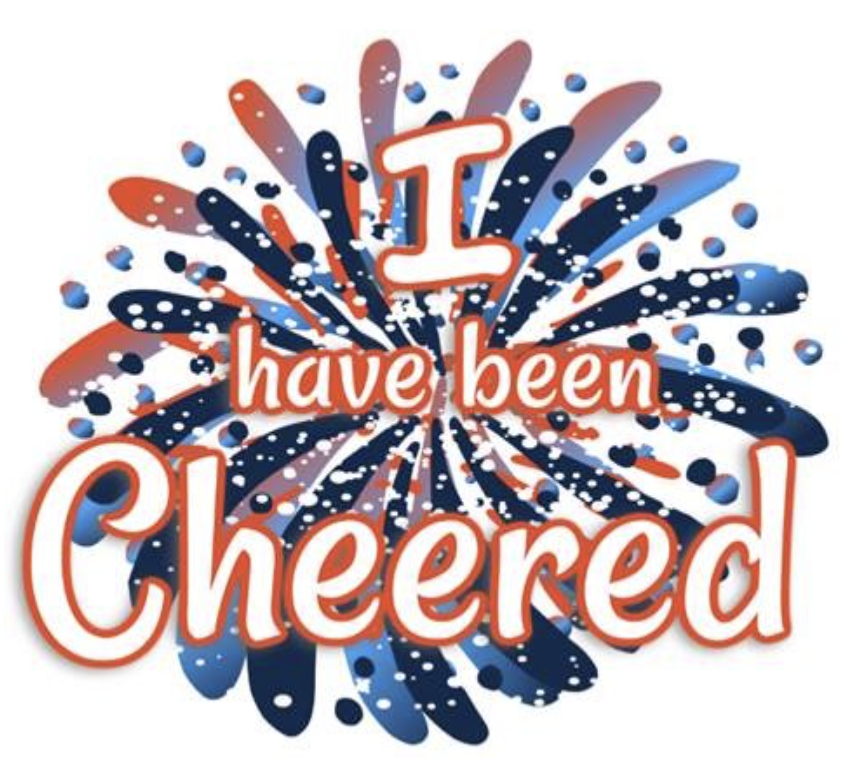 Library Human Resources is happy to announce this month's Cheers for Peers submissions. The following Library employees have been cheered by their peers:
Sara Berthier
Paula Carns
George Gottschalk
Kim Hutcherson
Jake MacGregor
Megean Osuchowski
Katie Slough
Anthony Stewart
Gennye Varvel
Jen-chien Yu

ANNOUNCEMENTS: Did You Know? A Monthly Factoid from Library Assessment
October is the National Arts & Humanities Month (NAHM). It was established by Americans for the Arts in 1993 with the goal to raise awareness and support for the arts and humanities across the nation.
At the University, there is a strong connection between the Library and the arts and humanities. The 2023 Ithaka S+R Faculty Survey results showed that Illinois respondents who are involved in undergraduate instruction in arts and humanities are more likely to work with librarians on course materials, reading lists or syllabi than faculty in sciences and social sciences. More importantly, the arts/humanities respondents' support for library buildings and staff are significantly higher than business, science or social science faculty. Over 70% of the arts/humanities faculty strongly disagree that because scholarly materials are available electronically that funding towards library buildings and staff should be reallocated to other needs.
For more information about the 2023 Ithaka S+R Faculty Survey, please visit the Library Surveys page or contact Library Assessment (assessment@library.illinois.edu).
Back to Top

ANNOUNCEMENTS: Diversity, Equity, Inclusion, and Accessibility (DEIA) Update
Victor Jones, Jr., Director of Diversity, Equity, Inclusion, and Accessibility
DEIA Education Workshop Series:
Module 1:

Module 2:

Module 3:
The Diversity Committee will be having our next meeting on Tuesday October 31st 11am in 323C Main and via Zoom.  If you're interested in joining us, please feel free. Please see the DEIA Office Hour below.

ANNOUNCEMENTS: Collection Development Committee Notes
The most recent meetings minutes of the CDC are posted at:
https://www.library.illinois.edu/staff/committee/collection-development-committee/
Back to Top

ANNOUNCEMENTS: Content Access Policy & Technology Meeting Minutes
The meeting minutes of CAPT (including workgroup reports) are posted at:
https://www.library.illinois.edu/staff/committee/content-access-policy-technology-capt/
Back to Top

ANNOUNCEMENTS: Recognizing Excellence
Please share your award, recognition, or grant! To initiate a request for publicity, employees (or their supervisors) should submit this Awards/Recognitions/Grants Publicity Request Form.
Back to Top

FACILITIES NEWS: Facilities Update
Tim Newman, Assistant Dean of Libraries for Facilities
For a complete list of projects in planning and construction, please
see wordpress.library.illinois.edu/staff/facilities.
Back to Top

BUSINESS NEWS: Prizes and Awards
If you anticipate that you will be giving a prize or an award to a student related to a contest, contact the Business Office (bhrsc@library.illinois.edu)  as soon as possible in your planning. All prizes and awards must now be processed by the Office of Student Financial Aid. This process can take considerable time. Any assistance you can provide in helping us to provide the awards in a timely fashion is appreciated.

BUSINESS NEWS: Payments to Foreign Nationals
If you are paying a foreign national ANY amount for an incentive, a study, a drawing, or an honorarium, please contact the Library Business Office (bhrsc@library.illinois.edu) BEFORE payment can be made. We will need to arrange to obtain documentation from the individual in order to process a payment.
Due to increased restrictions by the IRS, all payments to foreign nationals are processed through payroll and could be taxed on the amount. Working with us in advance is key to helping everything flow smoothly.

BUSINESS NEWS: Reimbursement for Small Cash Purchases
The Office of Business and Financial Services has updated policies and procedures regarding small cash purchases. In order to receive personal reimbursement for a small cash purchase (under $500) the following procedure must take place:
The Unit Head (this is the Dean) must determine that the best interests of the Unit and University are served
A University of Illinois system contract is not available for the purchase
A P-card is not available for the purchase
Cash purchases may not be divided up to circumvent the dollar thresholds established in this policy.
Individuals making authorized cash purchases for approve University business purposes must present a copy of the State of Illinois Sales Tax Exemption Letter to merchants and request that sales tax not be charged. The University reserves the right to not reimburse sales tax when reimbursing cash purchases.

BUSINESS NEWS: Purchasing Policies and Requirements
It is illegal for the University to do business with vendors for goods and/or services without a means of payment in place. What this means is, that a form of payment either from the Library Business Office or from Acquisitions must be secured PRIOR to the delivery of the goods and/or services. If an invoice comes in after the goods or services are delivered/received without a means of payment in place, it is illegal for the University to pay the invoice. Subsequently the invoice MAY NOT BE PAID. Paying the invoice and then submitting for reimbursement is not a viable work around. The University scrutinizes reimbursement requests for this type of activity. Reimbursement requests of this nature will be returned by the University without payment.
Only Purchasing and the Sponsored Programs Administration (SPA) may legally obligate or provide authorization on behalf of the University. (i.e. Only these offices may sign paperwork, contracts, or agreements for the University) Assistance for securing payment for non-acquisition items may be obtained from the Library Business Office by contacting them at bhrsc@library.illinois.edu.

BUSINESS NEWS: Unit Employees and Their Major Duties
Kimberly Johnson – Associate Director of Fiscal Operations; Main contact for Library gifts and endowment funds; reports, My-UI-Financial questions and training
Chad Lewis

–Grants and Contracts Coordinator:  provides support for the grants life-cycle, cost-share monitoring, and semi-annual certifications; contracts

Jennifer Gavel

– Accountant II : Manager of Alma's acquisitions payable system operations; Program Advances; contracts

Katie Slough

– Accounting Officer:  Travel arranger; Reimbursements; P-Card & T-Card Processing

Theresa Appiah

– Business Administrative Associate:  P-card Reconciler, Honorariums, p-card purchaser, travel arranger

Laura Eichelberger – Extra Help Accounting Assistant: Purchase Order Processing; Misc. Vouchers
Sarah Park – Mathematics and Computational Sciences Librarian – Mathematics Library – 9/6/2023
Bing Wang – Chinese Studies Librarian – International & Area Studies Library – 9/11/2023
Kestrel Ikar – Library Specialist – Central Access Services – 10/16/2023
Peg Burnette – Medical & Biomedicine Librarian – Social Sciences, Health, and Education Library – 9/30/2023
Bernadette Braun – Library Operations Associate – Acquisitions & Cataloging Services – 10/6/2023
David Butler – Library Assistant – Music & Performing Arts Library – 10/31/2023

HR NEWS: Civil Service Vacancies
Library Specialist (3 positions) – Grainger Engineering Library Information Center – Interviews
Library Operations Associate – Acquisitions & Cataloging Services – Interviews
Accountant II – BHRSC – Posting soon

HR NEWS: Academic Professional and Faculty Open Postings
Bioengineering and Engineering Medical Innovation Librarian and Medical & Biomedicine Librarian – Grainger Engineering Library Information Center – closes 10/20/2023

EVENTS AND TRAINING: Staff Events Calendar
To see the most up-to-date staff events calendar, please visit uiuc.libcal.com/calendar/staff.
Back to Top

EVENTS AND TRAINING: DEIA Educational Workshops

EVENTS AND TRAINING: NISO Webinar
Please email training@library.illinois.edu for login credentials or recordings.

EVENTS AND TRAINING: Hangout
October 12, 10am
Keep a lookout for an email (with a Zoom link) from Christina Bonse via LIB-NEWS. If you have any agenda items you want to share at this Hangout, please send them to bonse2@illinois.edu.
Also, we are always looking for volunteers who would be willing to host social time following the Hangouts. Please consider being on an "on-call" list. We need volunteers to keep the social times going! Email hmurphy@illinois.edu if interested.
Back to Top

EVENTS AND TRAINING: Ada Limón: Working in the Service of Poetry
October 12, 7:30pm
Please join us for this special evening with U.S. Poet Laureate, Ada Limón. Part conversation and part poetry reading, the event follows Limón as she shares how poetry connects us to the world, allows us to heal, love, grieve, and reminds us of the full spectrum of human emotion.
Book signing to follow the event.
Support for this event was provided in part by Library Friend Dr. Daniel D. Shin.
https://calendars.illinois.edu/detail/4092?eventId=33471577

EVENTS AND TRAINING: Beyond the Broomstick: Unveiling Truths and Demystifying the Witch-Demon Connection
October 13, 6:00pm
Join us via Zoom to delve into the captivating world of witches, demons, and women's history through a spellbinding lecture and a rare glimpse into the past, as we explore the origins, powers, and misunderstood narratives surrounding these topics.
https://calendars.illinois.edu/detail/4092?eventId=33459060

EVENTS AND TRAINING: CARLI Professional Development Alliance Events
October 17, 10 AM
This is a CARLI Professional Development Alliance event. To register for this event, visit the CARLI Event Calendar.
In 2021/2022, Susan Howell and Tammie Busch conducted a focus group study with tenure-track and tenured librarians. One of the most prominent themes that came out of these focus groups was mentorship and how mentorship has been helpful and how it has been lacking. Although our focus group centered on tenure-track librarians what we have learned is mentorship benefits all librarians. In this program we will discuss the benefits of mentorship, how one finds mentorship, and how to be a mentor.
Back to Top

EVENTS AND TRAINING: Illini Cabaret: Music on Main
October 20, 4:00pm
Start your Homecoming celebration with a special performance in the University Library's historic Reading Room. Join Archivist and Sousa Archives and Center for American Music Director Scott Schwartz as he and three School of Music students perform on three of the Center's rare music instruments and discuss the importance of returning their voices.
https://calendars.illinois.edu/detail/4092?eventId=33471476

EVENTS AND TRAINING: Annual Provost Visit
October 24, 3-5pm
Provost John Coleman and his team will visit. Details forthcoming!

EVENTS AND TRAINING: Hub Training
Please contact the Reference Management Team (rmt@library.illinois.edu) if you have any questions about the Hub Trainings.

EVENTS AND TRAINING: DEIA Office Hour
October 31, 11am
Victor Jones will be available to answer any questions you may have regarding DEIA at the Library. Find more information at https://uiuc.libcal.com/event/11005259.
LibCal link: https://uiuc.libcal.com/event/11005261
Zoom Link: https://illinois.zoom.us/j/84524494231?pwd=ZDFXRkpHWWdFYXNpekxzdXAxZ1dEdz09
---
If you would like to submit content for the November issue of Library Office Notes, please submit it to Heather Murphy or Tom Teper by Friday, October 20, 2023.