Follow English Department communities on social media!
pygmalion literature festival
Check out events happening this weekend at the Pygmalion Festival:
Lauren Michele Jackson
Friday, September 22, 2023 | 8:00-9:00
Analog Wine Library: 129 N Race St, Urbana, IL 61801
A Conversation with Katherine Gaffney & Allison Boot
Saturday, September 23, 2023 | 1:30
The Urbana Free Library: 210 W Green St, Urbana, IL 61801
The Ties that Bind Us: Writers on Connection
MFA faculty and student reading
Saturday, September 23, 2023 | 7:30-9:00
Analog Wine Library: 129 N Race St, Urbana, IL 61801
and next week . . .
The Gwendolyn Brooks Social Justice Initiative Presents:
Roger Reeves and Ja Nelle Davenport-Pleasure
Tuesday, September 26, 5:15
Lincoln Hall Theatre Auditorium
ATLAS Internship Program Symposium
Paid copyediting position
The Soybean Innovation Lab (SIL) is a USAID-funded initiative committed to reducing poverty and malnutrition in Sub-Saharan Africa and globally through advancements in production, processing, and utilization across the soybean value chain. SIL's clients are practitioners, those who lead and manage the public and private sector organizations along the soybean value chain.
Position Overview: We are seeking a highly skilled Editor to join our team. As an Editor, you will play a crucial role in refining and enhancing written content to meet the highest standards of quality and clarity. Your expertise in the English language and editing, coupled with your meticulous attention to detail, will be instrumental in ensuring the accuracy and coherence of our materials.
Responsibilities:
-Edit and proofread a variety of written content, including articles, reports, and documents, to ensure grammatical accuracy, clarity, coherence, and adherence to style guidelines.
-Collaborate closely with writers to provide constructive feedback and suggestions for improving content.
-Ensure timely delivery of edited materials, managing multiple tasks and deadlines effectively.
-Demonstrate a keen eye for detail, meticulously checking for errors in spelling, grammar, punctuation, and formatting.
-Maintain a strong grasp of industry terminology and language usage to ensure consistent and accurate content.
-Conduct fact-checking and research, particularly for content related to research or governmental articles.
Qualifications:
-A strong educational background in English, linguistics, or a related field, demonstrating a deep understanding of the English language.
-Proven track record of consistently delivering high-quality work within established deadlines.
-Exceptional attention to detail and a commitment to maintaining the integrity of written content.
-Experience with research or marketing articles is preferred, highlighting the ability to navigate complex subjects and terminologies.
-Proficiency in using editing software and tools.
-Excellent communication skills, both written and verbal.
-Ability to collaborate effectively with a diverse team of writers, editors, and content creators.
Benefits:
-From $13/hour on, depending on the experience and work performance.
-Estimated workload of 10 hours per week.
-Friendly and flexible working environment.
If you possess a passion for language precision and have a keen eye for refining content to its best potential, please contact me via ixh@illinois.edu. Your expertise will be instrumental in maintaining the quality and impact of our written materials.
paraprofessional opportunity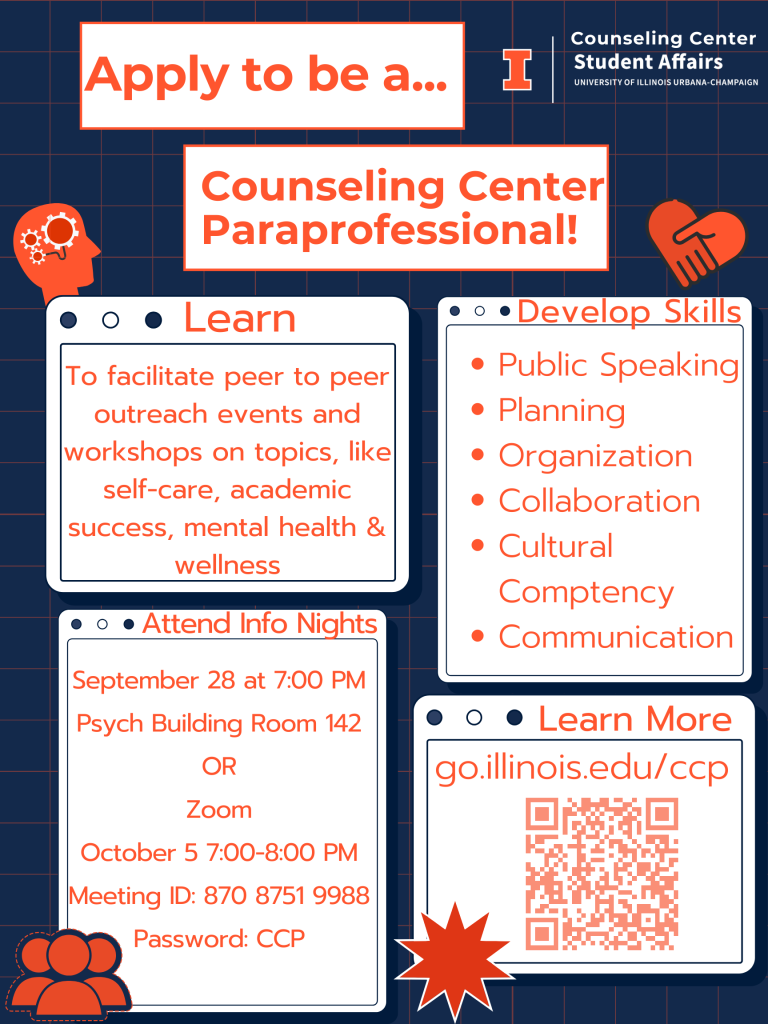 get involved with montage
new RSO
There's a new RSO in town and it's called Uplift! Uplift's mission is to foster a community of pre-professional students at the University of Illinois at Urbana-Champaign dedicated to collaboration, unity, and mutual support. Our RSO will serve as a hub for students of all backgrounds. We are committed to fostering an environment wherein members feel seen, heard, and empowered to pursue their goals. The RSO will provide resources for pre-professional students to prepare for their future careers and professional or graduate schools. We will also enable students to pursue their goals through study hours and access to review resources. Check out their site and sign up for email notifications if you're interested.
10th annual ecofeminism summit
law school fair + admission panel
apply now to be a golden apple scholar!
Undergraduate Research Apprenticeship Program
The Undergraduate Research Apprenticeship Program (URAP) is currently accepting applications for the Spring 2024 cohort.
URAP provides students with little or no research experience the opportunity to work with graduate students and post-doctoral scholars on their research projects, explore the culture and process of research, and build on their existing abilities within a community of scholars. In Spring 2024, the undergraduate portion of URAP will consist of two equally important parts: a one-on-one research experience with their research mentor, and the Introduction to Research course. The course is designed to complement the research mentoring experience, orienting undergraduate mentees to broader topics in the research process.

Participation in URAP is by application only; the application portal is now open. Students selected to be part of URAP are expected to commit to: (1) attending the regular weekly class meetings of GC 295, Introduction to Research (3 credit hours) with Office of Undergraduate Research instructors; and (2) working one-on-one with their research mentors, an average of 5-6 hours per week. As part of the course requirement, students will complete a final project, consisting of a poster, to be presented at the Undergraduate Research Symposium, an annual event on April 25, 2024.

The deadline for students to apply is October 6, 2023, at 11:59 pm. For more information about URAP, including research project abstracts, and how to apply to the program, please visit our website: http://undergradresearch.illinois.edu/programs/urap.html

LAS career services upcoming events
Are you ready for the ACES + LAS Career Fairs? Attend a virtual meeting Sept 26 to find out more. Swing by the Hub or our office to get yourself ready. Find 3-6 employers you want to chat with, print off your resumes, jot down 3-4 questions to ask recruiters, and go make some new connections.
Sept 28, How to Have a Career in Business with your LAS Degree from 2:00-3:30. Join us in 105 Greg Hall for Q&A with alumnus David Rothmund (Communications '14) about his path from a LAS Degree to his current role in Global Corporate Strategy & Operations at Gartner (and is you don't know what that means, never fear–that's one of our questions). Note: time change from original posting.
Don't Forget These!
Lisnek Hub
The Hub is open again! Stop by Tuesday- Thursdays from 10 am to 3 pm. Under the Lincoln Hall theater is the Lisnek Hub where you can chat with peer mentors.
now accepting scholarship applications!
The Illinois Club provides scholarships to outstanding students in the areas of global studies, humanities and social sciences, science and engineering, education, and art. You must be an undergraduate at UIUC who will have earned 60 credit hours by the Spring 2024 semester and be planning to graduate no earlier than December 2024. A minimum GPA of 3.0 is also expected. The application portal is now open and will be live until 5pm CST on October 14th, 2023. More information is available at Illinois Club Scholarships.
find a workshop for you!
If you're struggling in one or more of your STEM courses, perhaps there's a workshop that could help. Check out the LAS Success Workshop Schedule, and be sure to click on "see more" at the bottom for the full list of options.
Tuesday@7 Workshops
Each week, undergraduate Counseling Center paraprofessionals offer interactive workshops on various topics. Please visit our website for login information and upcoming topics.
September 26 | Intuitive Eating: You Can Have Your Cake and Eat It Too (ISR 94AB)
writers workshop
Writers Workshop drop-ins are available beginning 4-9 p.m. Sunday-Thursday, 100b Main Library. These sessions are best for brainstorming, specific questions, or shorter documents (1-3 page papers, application materials, etc.). These sessions are first-come, first-serve.
UNDERGRADUATE RESEARCH OPPORTUNITIES
Want to keep up with research-related opportunities and events hosted by the Office of Undergraduate Research (OUA)? Subscribe to OUA's monthly newsletter and you won't miss a thing!
You might also want to learn more about the Humanities Research Institute (HRI), particularly opportunities for undergraduates (did you know that they hire student interns and that some of them are English or creative writing majors?) in which case you should check out the Undergraduate section on the HRI website.
2ND ANNUAL MENTAL HEALTH FAIR
TUTORING SERVICES
Take advantage of tutoring services on campus
Many departments within the College of LAS offer tutoring. Find the right fit for you.
ACCESSIBLE COUNSELING RESOURCES
It can be hard to take the first step when you're in need of counseling, so for ease of access the College of LAS has its own embedded counselor, Andy Novinska and you can contact him directly to schedule an appointment at anovinsk@illinois.edu.
Students can also access Counseling Center services by calling 217-333-3704 between 8 a.m. and 5 p.m., Monday – Friday to set up an appointment via the same-day scheduling system. There is also an online scheduling system (please note that appointments are limited via this option so if you try to schedule online and cannot find anything that works please call the office or email Andy).
Workshops for Test Anxiety, ADHD Symptoms, Perfectionism, Body Image, etc. can be found here.
PSA–HEARD ABOUT 211?
CREATIVE WRITING CLUB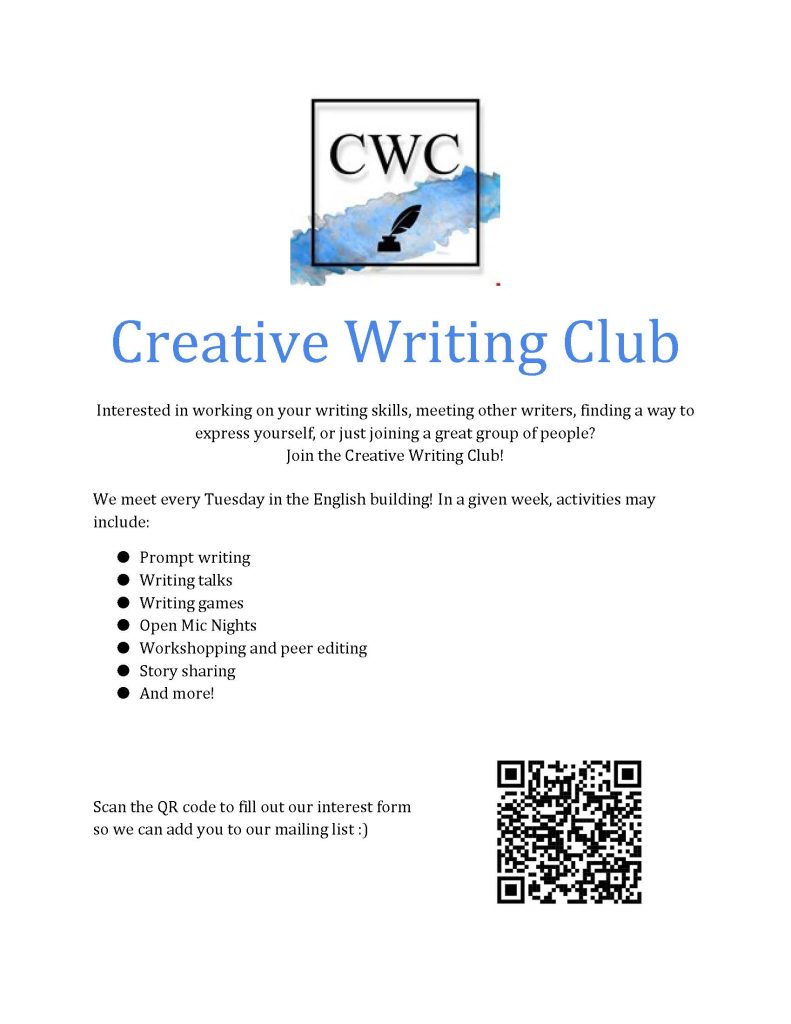 DATES & DEADLINES
ICT/Curriculum changes for Spring 2024
Oct. 2-27
Deadline to drop a full semester course without a grade of W
October 13