Halloween is getting closer, which means it is time for some Halloween themed book recommendations! Whether you are a true horror fan, or you want some lighthearted Halloween vibes that won't give you nightmares, we have got you covered with this breakdown of some of our favorite books to get you in the Halloween spirit.
Classic Horror Novels
Let The Right One In (2004) by John Ajvide Lindqvist
The Only Good Indians (2020) by Stephen Graham Jones
For true horror fans, these are some truly scary novels that are sure to keep you up at night. Explore tales of classic horror creatures, with vampires in Let the Right One In and vengeful ghosts in The Only Good Indians.
Sci-Fi Horror
Annihilation by Jeff Vandermeer (2014)
Under the Skin by Michael Faber (2000)
Blending horror and science fiction, these novels explore unsettling new worlds beyond your wildest imagination. Follow mysterious, extraterrestrial forces and explore the ways in which they wreak havoc on the world as we know it.
Young Adult Horror
Wilder Girls by Rory Powers (2019)
The Forest of Stolen Girls by June Hur (2021)
For those who want to enjoy a good horror novel but can't handle maximum spookiness, these young adult picks could be exactly what you need to get into the Halloween spirit!
Wilder Girls is supernatural while The Forest of Stolen Girls is more centered in realism, but both novels explore themes of death and murder, and both contain mysteries full of twists and turns that will keep you turning pages.
Graphic Novels
One of my all time favorite authors, Junji Ito is an absolute master of horror writing and illustration. These graphic novels tell surreal stories partnered with disturbing images, beyond even some of the most terrifying horror films. Uzumaki is a staple of the horror genre, but Ito fans will also be excited to hear that the horror artists released a new book, Sensor, just earlier this year. For those who really want to be frightened by a book this Halloween, consider picking up one of these graphic novels.
Lighthearted Halloween Comics
Beetle and the Hollowbones by Aliza Layne (2020)
Sometimes you want those good Halloween vibes, but you're not actually looking for anything scary at all. We've got you covered too! 
These gorgeous graphic novels are short and sweet (and family friendly!) while following witches, ghosts and goblins on various heartwarming adventures. Plus all of these graphic novels, both lighthearted and scary, are perfect for a quick read so you can read any of them in one sitting as part of your Halloween celebration.
Happy Halloween!!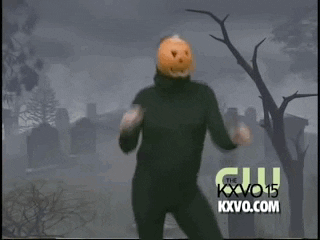 Written by: Darian
Posted by: Maurissa