Bahram Taqawi – Afghanistan
Bahram Taqawi lives in a big city (Herat) in the west part of Afghanistan. He has a bachelor's degree in English and he has graduated from faculty in 2004. He has thought English in Jami High school since 2004 and serves as the provincial coordinator of ELTAA (English language teachers association for Afghans) in his province since 2007. In his free time he likes to read books,watch TV,listen to music and play ball.
---
Anja Lerno – Belgium
Anja was born in 1967 in Dendermonde (East-Flanders, Belgium). She moved to Limburg after completing her studies in Germanic Languages (English/Dutch) at the University of Leuven, where she also received her teaching certificate. For twenty years she has taught English and she also holds a bachelor's degree in 'zorgverbreding,' teaching children with special needs and learning difficulties. Since September 2012, she has been an educational advisor in EFL for all Catholic Schools in the Limburg area, which she does while also teaching English at a secondary school in Lanaken. Her husband is a real estate agent and they have two sons who both study at KULeuvent.
---
Myo Wai – Burma
Myo is a teacher at the No. 17 Basic Education High School in Mandalay, Myanmar.  Born in 1983, he is a Buddhist and has three sisters. Currently he lives in Chaunggyi Village, Kyaunggone Township in Myanmar. He received his Bachelor of Education at the Yangon Institute of Education where he specialized in English, Physics, Chemistry, and Education. He worked as a Junior Teacher and then as a Senior Teacher at No. 2 Basic Education High School in Hmawbi, Yangon from 2005-2010. In 2010, he transferred to the No. 2 Department of Basic Education to work as a Deputy Staff Officer for a year before beginning at No. 17 Basic Education High School. Along with his B.Ed he has a M.A. in Teaching English as a Foreign Language, and diplomas in English Language Teaching Methodology and English Language Proficiency. He is now studying English at the University of Foreign Language in Mandalay. His hobbies are reading, social work, teaching, learning language, and listening to music.
---
Hélène Nekarmbaye – Chad
Hélène (age 49) has been teaching English since 1990. She was chief of Department for five years. Now, she is the vice-principal at Lycee Felix Eboue of N'Djamena (capital city). She is fan of English Teaching forums and Webbinar sessions. In addition, she is in charge of women committee in Teachers' Trade Union, member of the coordination of Chadian's women organization and member of African Women in Education Network (AWEN) based in Accra(Ghana). She is married and mother of two children. She likes reading, sport and games.
---
Mohamed Adinane Said – Comoros Islands
Mohamed Adinane Said is a Comorian citizen, born in Ntsoudjini, Comoros Islands. After finishing high school he earned his BA in the English department at the University of Antananarivo in Madagascar. After four years of study he returned to Comoros where he started teaching high school in 2006.  As a teacher he has participated in workshops on education in Comoros and Madagascar. Since 1996 he has been a member of the Scout Movement, "Mouvement Scout Ngmoé". As a member of this association he as taken on various responsibilities such as: librarian, web master, and editor of the weekly electronic newsletter NGOME NET. Currently he is the supervisor of the Drama Section. As a member of the Scout Ngomé, he participated in the National Workshop on the Role of Civil Society for the Promotion of Cultural Diversity in Comoros, organized by ISESCO and the Ministry of Education, Culture and the Arts. He also attended the First National Consultation of Civil Society Organizations and the Private Sector on Peace and Security in Comoros, held by COMESA and OPACO (Employers' Organization of the Comoros). Adinane's native language is Comorian, which is a mix of Swahili, English, French, fair Malagasy, and broken Arabic. His hobbies include reading, surfing the Internet, drama, swimming, and community life.
---
Céline Devif – France
Céline (age 36) lives and teaches in a small town west of Paris. She has a bachelor's degree in English and 10 years of experience teaching English. As part of her international experience she spent two years living in England. Céline works in a vocational high school, the Lycée Maurice Viollette, and loves cooking and music! She has been working in the Maurice Viollette school for four years, where she also serves as the head of the language department. Additionally she coordinates incoming English language teaching assistants from Anglophone countries.
---
Isabelle Guidat – France
Isabelle Guidat has been teaching Englsih as a foreign language in secondary schools since 1995 and she started working at the 'College La Source' middle school in Rilly La Montange (France) in 2006. The school is in the Champagne Area, next to Reims. In her classes she promotes the use of podcasting and has published various articles and books on the subject. Ms. Guidat is also a teacher trainer, a mentor for teachers in training, belongs to a think tank in her education district on the use of new technologies in pedagogy and is also a member of a community of language teachers, 'Cyber-Langues.'
---
Elpida Adalopoulou – Greece
Elpida Adalopoulou has been teaching English for almost twenty years. She first worked as a secretary at a consulting company, then worked at the Greek Ministry of Foreign Affairs during the Greek presidency of the European Union. She began teaching at the age of twenty-five after earning her Bachelor's and Master's degrees. Her first students were adults in vocational training programs in the fields of computer  science and agriculture studies. One year later, she was appointed as a teacher at a state school. Since then, she has been teaching English to students aged twelve to eighteen. Her teaching career has provided her much fulfillment and satisfaction.  The magic of classroom dynamics has charmed her deeply. In her personal life Elpida is happily married and the mother of two children. She spends most of her limited free time with her family trying to be a caring mother and wife. As far as her interests and hobbies are concerned, she likes aerobics and works out twice a week; she has a keen interest in music and used to play the guitar. Her everlasting hobby is reading literature.
---
Georgia Psilopanagioti – Greece
Georgia is an English language teacher. She holds a BA in English Language and Literature from the University of Athens and she is currently completing her Master's degree in Teaching English to Speakers of Other Languages (TESOL) at the Hellenic Open University. She has attended various seminars on methodology, software application, and classroom management organized either by the private or the public sector. Since 2004, she has been working as an EFL teacher in state primary schools.
---
Athanasios Tsapelis – Greece
Athanasios Tsapelis was born in Thessaloniki, Greece in 1975. He has been teaching EFL to adults and teenagers in Greece since 2000. He uses short films to improve conversational skills and to transmit values such as learning to embrace cultural and ethnic diversity. He mostly uses silent animated short films which tend to generate much dialogue in the EFL classroom. He is also actively involved in teacher training in Greece – mainly through lectures and workshops. Apart from cinema and EFL, his lectures are structured around pedagogical issues such as classroom management, violence at school, hidden curriculum, empathy, parent – teacher – student relationship, encouragement etc. He hopes that in the future he will travel more to communicate meaningful ideas for teaching, learning and "growing". His favorite motto is: "When the student is ready, the teacher will appear".
---
Evelyn Rojas – Guatemala
Evelyn was born in Guatemala City.  Her precious treasures are her daughter, husband, mom, sisters, nephews and nieces. She learned English in Guatemala. She has worked as an English-Spanish translator.  She originally graduated as Bilingual Secretary, but then realized that she loved teaching and became an English Teacher at the secondary level.  She graduated from San Carlos University of Guatemala, and also holds a BA in Pedagogy and Educational Management.  She teaches English to 7th, 8th, and 9th grades, and also to Secretaries and Accountants. Evelyn has been teaching English to teenagers for almost 18 years in public and private schools.  She currently teaches English at Sagrado Corazon School and at the San Carlos University.  At the University, she teaches Didactics for teaching English as well as  courses on United States History. She loves English and knows that the experience in Champaign will be helpful for her and all her students.
---
Gansilé Maomou – Guinea
Gansilé Maomou was born and raised in N'zérékoré, Guinea. He attended school in Guinea and teaches at the secondary and university level. Currently he is the Head of the English Language Department at the University of Labé.
---
Saber Barzanji – Iraq
Saber Sedeeq Ameen Barzanji (age 45) lives in Kirkuk in the north of Iraq. He has been teaching English in AZADI preparatory school for boys since 2004. He uses innovative teaching techniques such as using TV and power point on a laptop in order to teach his students in the best way and to share amazing ideas with them every day.  He often downloads songs with lyrics and phonetics that help students love the English language because the English language gives them opportunities in different fields. In his class he designs his own lessons since Iraq had been using the same curriculum since 1980's.  He likes English films and listening to soft music.
---
Mohammed Mraanna – Israel
Mohammed Mraanna is an English teacher and coordinator at Alrazi High School, Rahat in the south of Israel (The Negev).He has been teaching English Language and literature since 1998.He prepares his students for the English exams of the Ministry of Education in Israel . He is also a teacher with the Access Microscholarship Program, which is sponsored by the U.S embassy and Amal schools group in Israel.  He holds a B.A in English Language and Literature from the University of Haifa and a postgraduate certificate in TESOL from Beit Berl College in Israel. Mohammed also completed a one year teacher training  course in Methodologies of Literature Teaching. In addition to teaching English and American literature, he tries to expose his students to American culture and values. He enjoys reading literature and philosophy.
---
Anda Snorina – Latvia
Anda Snorina was born in Latvia in 1978. Latvia is one of the Baltic States located at the Baltic Sea in eastern Europe. Anda has two precious children aged 4 and 7, and a wonderful husband. She has graduated from the University of Latvia and holds a B.A of English Language and Literature. Anda was an English teacher at Talsi Christian school for 9 years and has been teaching at Talsi State gymnasium for the past 4 years. Currently she is teaching teenagers aged 13 – 19. She loves working and being with teenagers. She tries to use a good amount of movies in her English classes, discusses the issues raised there with her students. Besides English, Anda's great passion is to learn at least some phrases in other languages . She likes everything that is connected with music. She used to play the guitar. She can play the piano and sometimes composes her own songs.
---
Loreta Cizinauskiene – Lithuania
Since graduating from Vilnius University and Vilnius Pedagogical University, Loreta Cizinauskiene has been teaching English at Kaunas Jonas Basanavičius high school for the past 26 years. Until a few years ago she also taught Russian. Currently she is a home room teacher and also works with her school's debate team, which has won awards on a national level. In 2010 she participated in the World Individual Debating and Public Speaking Championship as a judge. Loreta was also a coordinator of the International Cultural Comenius Project. In her free time she enjoys cycling, swimming, and gardening. She also likes theatre and classical music.
---
Audrey Koh – Malaysia
Audrey Koh is an English language teacher for Pre-University students at SMK Majakir, which is a local high school in Malaysia. She also lectures at various local universities and conducts English and motivational related courses and seminars. She is really looking forward to meeting everyone in Champaign as she has never been to the United States. She enjoys teaching, baking, traveling, and meeting new friends, and believes in lifelong learning and that every opportunity to share is a precious moment well spent. Audrey hopes to share and learn with all her new mentors and friends soon!

---
Kenechukwu Nwachukwu – Nigeria
---
Kirsten Hindberg – Norway
---
Maria Rønning – Norway
Maria da Graça was born in Portugal in 1967. She has a BA degree in modern languages and literatures (Portuguese and English) from the Classical University in Lisbon, and a Master's degree in Teaching Foreign Languages. Maria's husband is Norwegian and they live in Norway with their two daughters where she has been teaching English at Trysil upper secondary school for the last 22 years. Maria teaches Vocational English, General Studies English, International English and Social Studies English. She loves languages, reading, walking and travelling.
---
Sobia Kiyani – Pakistan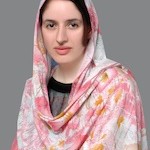 Sobia Kiyani received her Master's Degree in English Language and Literature from the National University of Modern Languages in Islamabad and joined the teaching profession in 2006. She has been teaching middle and high school English for the last six and a half years. After becoming an English Language teacher she felt the need to equip herself with the latest teaching methodologies and techniques, so she completed a Bachelor's of Education. Realizing the importance of expertise in language teaching she also decided to further pursue her own education and completed her Master's Degree in Teaching of English as a Foreign Language (TEFL). She has represented her college at various platforms, and is a member of the Ministry of Education National Review Committee. At the Ministry she has worked as a subject specialist in reviewing English language textbook from various Textbook Boards from all over Pakistan. She has also developed English Language textbooks that will be implemented in Pakistan's public schools during the 2013-14 academic year. Sobia is very excited to participate in the SUSI Program. She expects that this collaborative experience where knowledge and ideas are share in a multicultural context will definitely broaden her perspective. She also hopes that by coming direct contact with the US culture she will be able to understand it better and on her return back home she will serve as a bridge in bringing the two nations closer.
---
Zuleika Zapateiro – Panama
Zuleika Zapateiro was born in Panama City, graduated from the University of Panama with a B.A in English and conducted her Post Graduate Studies in TESOL at the Universidad Latina de Panama. She has been teaching English as a second language since 1995 and has taught at the elementary, high school and college levels. She has experience working and teaching in private and public educational institutions. She has been participating and working with the Panama TESOL association as their Recording Secretary since September 2011. She is currently teaching at the Instituto Profesional y Tecnico Don Bosco (Ministry of Education), Universidad Latina de Panama and at the Center of English Language Immersion (CELI).  CELI is a unique public-private partnership between the U.S. Embassy and a private university that seeks to provide high quality, low cost English to Panamanians.
---
Liliana Huapaya – Peru
Liliana Huapaya was born in Lima, Perú and grew up surrounded by a family dedicated mostly to teaching, which greatly influenced her professional calling. She received a degree in Education from the Instituto Pedagogico Nacional Monterrico and a master's degree in Teaching in Higher Education from the Universidad Nacional Mayor de San Marcos, where she conducted research on the professional development of teachers. Liliana has taught English for 15 years at private and public schools both at the elementary and secondary levels. Since 2010 she has been working at the Colegio Mayor Presidente del Perú, the first public school for gifted students in the country, as a teacher, a tutor, and currently as a coordinator, as well.
---
Tatiana Katkovska – Russia
Tatiana Katkovska has been working as a teacher of English for the past 19 years at the Unique Ecological School where students focus on subjects such as ecology, biology, physics, and chemistry. She started an English Club at her school, where students learn to communicate and be sociable, talkative, sensitive, and polite. Since her students are interested in ecology, they do their best to contribute to the protection of the environment and they celebrate Earth Day every year and plan this event very carefully. For example, last year they worked with the American Center in Ekaterinburg, discussed environmental protection and handed out bookmarks with wonderful pictures of animals, insects and flowers, which had been made by pupils of a local primary school. As a member of the Yekaterinburg Association of English Teachers and the Russian Association of English Teachers, Tatiana leads seminars on various topics for colleagues in Yekaterinburg, where they share ideas and discuss the urgent problems of education. She is fond of reading and music, and likes Jazz very much.
---
Kannikar Pantaphibarn – Thailand
Kannikar Pantaphibarn is from Yasothon Thailand and works as an English Instructor at Roi-Et Wittayalai School in Roi-Et Thailand.  She holds a bachelor's degree in Education from Rajabhat Institute Chiang Mai, and a Master's degree in Education from Mahasarakham University.  In 2006 she received a Postgraduate Diploma in Learning- Teaching Process System from Chiba University in Japan and in 2010 she received a postgraduate diploma in applied linguistics from Southeast Asian Ministers of Education Organization Regional Language Center in Singapore.
---
Mohamed Safouen Rezgui – Tunisia
Mohamed Safouen Rezgui holds a Master's degree in English language with a specialization in applied linguistics and is an expert in the field of ICT in Education, language labs, and PBL. He is a senior EFL teacher, a university instructor, and Teachers' Trainer and Advisor with the Tunisian Ministry of Education. He is a master trainer of debating techniques and an international debates judge with IDEA, and ESU. He is also the International Projects Coodinator with the British Council and co-founder in charge of training, relations with organizations, and curriculum development with the Tunisian Education and Resource Network (TEARN).Mohamed Safouen has written numerous papers and articles, such as "Creative Teaching," "Integrating ICT in the Classroom," ICT in Education: Challenges and Solutions," "Learning to Listen," "Integrating Debating Techniques in the Tunisian Curriculum," and many others.
---
Carlos Fernando Alvarez Garcia – Uruguay
Fernando Alvarez García (age 33) is a graduate of the National University of Education in Montevideo, Uruguay (IPA), and holds Teaching Degree Credentials in the English Language and in Civics, Sociology and Law. For the last 15 years, he has worked in both the Secondary School System and the Technical / Vocational Schools in Uruguay, teaching students from kindergarten to adults. He is an ICT consultant/facilitator, working for the Uruguayan version of "One Laptop per Child", an organization that services the public educational system from Kindergarten – Adult Education throughout Uruguay. He has certificates in both "Difficulties in Second Language Learning" and "Critical Thinking". Fernando has participated in two work / study abroad scholarships, one at the Institut Perguruan Bahasa Antarabangsa (IPBA) Kuala Lumpur, Malaysia (2005), and another at the San Francisco Day School in San Francisco, California (2006-2007). With a keen interest in the Social Sciences, Fernando also has a degree as a teacher of Sex Education and as a Facilitator in the "Sexuality, Gender and Diversity" Teaching Program. This year, he is studying for his postgraduate degree in "Masculinities and Gender: Hegemonic Bodies and Queer Studies". Since 2010 he has been involved with community outreach programs through the Education Commission of the "Ovejas Negras", a national LGBT organization. He was also involved in the proposition and the organization's successful lobbying project with the Uruguayan Government in order to get marriage equality into law. Fernando lives with his partner of six years and future husband. He enjoys reading, swimming, gardening, his family and friends as well as his life's vocation and passion: teaching.
---
Sabirova Hosiyat Maksudovna – Uzbekistan
Hosiyat Sabirova (age 24) is an ELT teacher at the Access Microscholarship Program with extensive experience teaching young learners. As an ELT teacher she is responsible for delivering lessons by teaching English as well as U.S. Culture to young learners at the Urgench Branch. Hosiyat has a Bachelor's Degree in Linguistics and Methodology from Urgench State University (2011).