Dr. Jeffrey Friedman, Director
Dr. Friedman is currently the Program Manager at the Center for African Studies, the Co-Director of the Mandela Washington Fellows Civic Leadership Institute at Illinois, and has worked at International Programs and Studies and the Center for East Asian & Pacific Studies since joining the university in 2011. He develops and designs international training programs, teaches American Studies Pedagogy for International Audiences. Dr. Friedman holds a PhD in International Education from New York University with specializations in Global Education, English Language Education Policy & Practice, and Internationalization of Social Studies Curriculum. He holds an appointment in the College of Education as an Adjunct Assistant Professor,  has taught Social Studies foundations to pre-service teachers, and developed a variety of professional development programs for in-service teachers. In his previous career as a secondary level Social Studies teacher, Dr. Friedman taught Global Studies, Psychology, History, and English as a Foreign Language. He also holds an M.A. from Columbia University in American Studies.
---
Terri Gitler, Administrative Coordinator
Terri Gitler is the Office Support Specialist in the Center for African Studies at the University of Illinois at Urbana-Champaign. Before coming to the U of I, she worked for many years in the publishing field as an editor, administrator, and production manager. Terri received both her Bachelor's and Master's degrees in English and American literature from the University of Illinois.
You can contact her through email: tgitler@illinois.edu
---
Ozge Evcen, Program Associate  (Bridging Cultures)
Ozge Evcen is a native speaker of Turkish and a PhD student in Curriculum and Instruction with a focus on language and literacy. She earned her M.A. degree in Teaching English to Speakers of Other Languages (TESL) from the University of Mississippi (2013) and a B.A. degree in English Language and Literature (2005) in Ankara, Turkey. She taught Turkish courses from elementary to advanced levels in the department of Linguistics in 2014-2015 and also during 2015 SILMW, and 2016 SILMW summer courses. She has 12 years of teaching experience in total, three of which were teaching Turkish as a foreign language and the rest in teaching ESL courses. Her research interests are heritage language education, heritage language speakers, and sociocultural aspects of second language teaching.
You can contact her through email: evcen2@illinois.edu
---
Rafael Rodriguez, Program Associate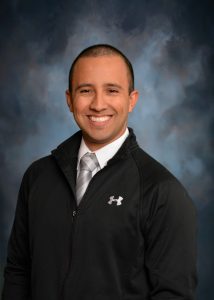 Rafael Rodriguez is a first year MAEUS student from Colombia with a Bachelor's Degree in Education of Foreign Languages. During his studies, he had the opportunity to participate in several work and summer camp exchange programs in the United States. He has worked as Director of Sports Exchange Programs in Colombia and in 2014 he came to Champaign and obtained a certificate in International Business Management at Parkland College. Through the Optional Practical Training offered to international students, he worked for one year with one of the major leasing companies in Champaign-Urbana, managing public relations with the student organizations at UIUC. He is very interested in doing research on development policy relations between the European Union and Colombia and how these relations could be boosted now that peace has been signed in his country after several years of civil war.
You can contact him through email: rafaelr2@illinois.edu
---
Mark Foley, Teacher-in-Residence
Mark Foley has taught in the Urbana School District for 18 years at both the high school and middle school levels.  He is currently the Social Studies Department Chair at Urbana High School where he teaches regular and AP-level classes in United States History and American Studies through Film and Music.  He received his Master's Degree in Educational Psychology from the University of Illinois in 2003.  In 2016 he was recognized as a PBS Digital Innovator after creating curriculum around the the experience of veterans in both the Vietnam War and World War II.  He has also worked as a consultant for National Geographic Education, and created on-line curriculum for their recent film Saints and Strangers.  He has traveled extensively, and lived in Puchon, South Korea for 18 months as a teacher of English.  Mark has a real passion for finding ways to engage learners in the study of history and culture and brings a wealth of experience to the institute.