Annapoorni Anand – India
Annapoorni Anand has been an English teacher for the past 10 years. She currently works as a Volunteer English teacher in two schools that are run by the local government.These are schools attended by children from economically lower strata of society. As an English teacher, she hopes to help these students equip themselves with the communication skills necessary for securing a brighter future. She also tailors the classes with these students such that they are nudged toward awareness of the world around them and encourages out-of- the-box thinking.
---
Romel Babiera – Phillipines
Romel D. Babiera is a licensed Master Teacher I at Davao City National High School in the southern part of the Philippines, where he teaches English and Journalism. Currently, he is the coordinator of the Special Program in Journalism at the pioneering school in Region XI.  He monitors all the Journalism and Grade 9 English teachers and mentors them on classroom management, approaches in teaching, and curriculum development. He supervises the production of the school publication and writes articles for the local daily, national newspaper, and news online. For five years now, he has served as the Board of Director of the Association of School Paper Advisers in the entire Davao City Division.
---
Mouna Ben Hassine – Tunisia
Mouna Ben Hassine is a Tunisian English Language teacher, who was born and raised in an island in the south of Tunisia. She graduated from The University of Human and Social Sciences and Arts of Tunis in 2003 where she was one of the top students. She currently teaches English in the beautiful island of Djerba, in the south of Tunisia and is also an active member of local  and national committees which are responsible for preparing and assessing the national exams. Mouna also developed  clubs that aim at motivating students to perform plays in English and prepares projects on a variety of topics such as the environment, gender equality, and education.
---
Enni Cabalceta Leal – Costa Rica
Enni Cabalceta is an English teacher at the Experimental Bilingual High School in her hometown of Santa Cruz. She has worked in this school  for 19 years, both as a teacher and for the last six years as the academic coordinator.  This year, she is teaching Listening / Speaking to 8th graders and Literature in English to 10th and 11th graders. Enni got her BA in English at the University of Costa Rica and later her BA and Master Major in Teaching English in Secondary Level at Universidad Latina de Costa Rica. In 2006, she got her diploma in Administrative Education at Universidad Libre de Costa Rica. In 2008 she had the opportunity to be the Regional English Advisor at the Regional Education Office of Santa Cruz, a branch of the Ministry of Public Education in Costa Rica. Her duties were to prepare and teach workshops to help the English teachers to improve their classes and to keep them updated with new government policies. She is also part of the Teacher Leader English Program (TLEP), a team that is in charge of training English teachers both primary and secondary levels in her regional educative region. She has worked at Universidad Latina de Costa Rica and Universidad Libre de Costa Rica as part of the BA and Post graduate degree in English Teaching in both Primary and Secondary Level.
---
Peter Cigrovski – Slovenia
Peter Cigrovski received his BA in English and German from the University of Maribor (Slovenia) in 2005 and his MA in English Linguistics in 2011. He has been teaching English for 11 years and since 2007, he's been teaching in the International Baccalaureate Diploma Program at II. gimnazija Maribor. Peter is enthusiastic about English, always seeking to expand his horizons as they relate to the Anglophone world. For the last couple of years, he's been particularly drawn to including literary works into his teaching, which has also resulted in the publication of two e–workbooks and giving lectures at the National Institute of Education, the University of Ljubljana and the University of Maribor. Further, he is an active member on the National Examination Board that is in charge of constructing national school-leaving pre-university exams in English. Currently, he's co-authoring a publication on benchmarking in EFL, hoping his ideas will contribute to the EFL community in Slovenia.
---
Natanoumane Dalok – Togo
Natanoumane Parsongue Dalok is an experienced teacher, trainer, translator, editor, and program designer. He holds a B.A in English from the University of Lomé, an M. A. in African Literature from University of Lomé Togo, and an online Professional Certificate in E S P English for Specific Purposes (Best Practitioner) from U.O / Oregon University U.S.A. He is the current National President of TETO (Togo English Teachers' Organization). Natanoumane is the National coordinator of English Clubs in Togo.
---
Sema Elciler Kilickaya – France
Sema Kilickaya is a French English language teacher who was born in Turkey, not far from Syria, to a Turkish and Arabic-speaking family. She migrated to France when she was only three-years-old. Sema graduated from the University of Burgundy and Manchester where she was an Erasmus student. She has been teaching for 22 years. She is also a translator and a writer and her works deal with language, identity, roots, and migration. One of her novels was awarded the Seligmann Prize against Racism. She is in charge of a partnership between her school and a school in Oklahoma (USA). She also leads workshops with teachers on the subjects of assessment and task-based courses. In the remote past, she taught French in London and worked for an NGO dealing with asylum-seekers in the UK.
---
Uyanga Enkhtaivan – Mongolia
Uyanga Enkhtaivan is from Dornod province, in the eastern-most part of Mongolia. She is married and has three children. She has been teaching English in secondary schools for nineteen years. Now she teaches at the secondary school No.8, and she also in the U.S. Embassy ACCESS Micro-scholarship Program for talented 16–17 year-old from underprivileged families. Additionally, Uyanga is one of two Dornod Province English language-teaching mentors. For this program, she organizes conferences for local teachers, visits schools, gives advice on lessons she has observed, and runs on-site training at schools. She got her B.A. at the Teachers' Training College, Dornod and started working  in 1998.
---
Carine Ernoult – France
Carine was an Erasmus senior student in the UK in 2003 and received a B.A in English literature and Civilisation from Université de Rennes 2 and Kingston-upon-Thames University. She also worked and studied at Reed College in Portland, OR. Her research interests focus on African-American, British African-Caribbean, and Aboriginal cultural studies. Before becoming a fully fledged English teacher, she also worked as a French assistant in a British school and traveled to Australia to learn more about Aboriginal history and culture. Carine later received an M.A in teaching English as a Foreign Language (EFL) in 2015. Additionally, she has been working in Lycée Chateaubriand, Rennes in CPGE (College Prep Classes) for nine years, training undergraduate students for enrollment in the best French universities. Currently, she is looking for new projects to promote English and help students learn it and / or travel to English-speaking countries. She has long been active in several associations including a program labelled "Cordées de la Réussite," whereby high-achieving, low-income students are encouraged and helped to apply to top colleges.
---
Mukunda Giri – Nepal
Mukunda Kumar Giri is the Director of SOS Children's Village Surkhet and its ancillary projects. It is an independent non-governmental, non-denominational, apolitical social development organization serving under the framework of SOS Kinderdorf International. His project comprises a Children's Village; a Hermann Gmeiner School Surkhet dedicated to providing quality education to orphans, abandoned, destitute, and deprived children from the village and surrounding community;  three Social Centers that support needy children; two Youth Facilities that care and support needy youths as regards their higher education and employment; and a Medical Center for needy children and deprived people. He has been in this position since January 2016 after 24 years' dedication in the field of education and child development at four different schools including SOS Hermann Gmeiner School Surkhet where he served 15 years as a teacher, coordinator, vice principal, and finally as the school principal. He has two M.A.s in English Literature and Educational Management from Tribhuvon University and Kathmandu University respectively.
---
Evangelia Karagianni – Greece
Evangelia Karagianni holds a Ph.D. in Educational Psychology (English Department, University of Athens) and an M. Ed. in Teaching English as a Foreign Language (Hellenic Open University). She has been teaching English in state Primary Schools since 1993 and she also tutors EFL teachers at the HOU Master's programme. She co-authored Beta English & Think Teen (coursebooks used in state schools). Evangelia also participated in the compilation of the new Foreign Languages Curriculum for the Ministry of Education. She has published papers in peer-reviewed journals and presented her work in numerous conferences. Her current professional interests lie in Teacher Development, teaching young learners, and the use of ICT in EFL learning/teaching. 
---
Oksana Kolesnik – Ukraine
Oksana Kolesnik is from Ukraine, Zaporizhzhia. She has been living there her entire life and is proud of her country, city, and the school she is working at. She graduated from Zaporizhzhia National University with a Master's Degree in English Language and Literature in 2002 and has been teaching English since then.  Currently, she is the Director of Foreign Languages Studies. Her is responsible for  organizing professional seminars, tutorials, and conferences for the teachers of English. She also teaches English for high school students. Oksana has been an Access teacher for a year and she is greatly enjoying that experience. Teaching English is not only her profession, it is her also life. Her teaching motto is: A candle loses nothing by lighting another candle.  She believes her efforts and enthusiasm as a teacher greatly influence her students' commitment to her course and their interest in learning English as a way to interact with people all around the world.
---
Derreck Mafelanjala – Mozambique
Derreck Romão Mafelanjala has nine years of experience in the field of education in Manica Province, specifically in Vanduzi Disctrict. He is currently serving as a teacher of English language, subject representative, and director of Alphabet Academy Preschool in Vanduzi.  He holds a B.A. and an A-Level Teaching degree in English Language Teaching from the Pedagogic University of Manica and ADPP Teachers Training College in Chimoio. Derreck is currently applying for an M.A. in English Language Teaching as a Foreign Language in the U.S funded by the Fulbright, where he will be focusing on research, teaching methodologies,and approaches and skills/techniques to help students, workmates, and other people from his community learn this global and networking language in order to receive global education. Upon completion of the SUSI Fellowship, he intends to influence decision makers to redesign the national curriculum with reference to the United States aiming to help students know how and why both places have a lot in common, what the world is like, and the ways American government has reached its advanced state of human society as well as high level of culture, science, and industry.
---
Andre Malanda – Congo
André Malanda is a high school teacher of English and father of four children. He has taught English in many public and private high schools around the country, including Massengo scientific high school, Anthonio Agostino Neto high school, and Emery Patrice Lumumba high school. He graduated from Marien Ngouabi University in 2005 with a B.A. in English language and literature and specialized in African-American literature. He also taught English in junior high schools for six years from 1996 to 2002. He teaches business English in the higher school of management and business administration (ESGAE). The school trains students to get professional knowledge in fields like Accountancy, Management, Business English, Business Law, Marketing, and Computer science. Over the past seven years, André worked as an English-French translator for NEA, IPHD, and USDA during seminars that they organized in Brazzaville, Republic of Congo. He also wrote a novel entitled A Week in Paradise, an Essay entitled "How Does the Congolese School Look Like?" and he is now writing a novel entitled On the Way to School.
---
Athina Malea – Greece
Athina Malea comes from Thessaloniki, Greece. She graduated from the English Language Department of Aristotle University and she holds an M.Ed in Teaching English as a Foreign Language from the Hellenic Open University. She has been teaching English in state schools for 15 years, both in Secondary and Primary Education. She has taught in different kinds of schools, Junior and Senior High Schools, and Intercultural and Experimental Senior High School. The last six years she taught in an Experimental Primary school. Her priority is to familiarise her students with new teaching and learning techniques and to promote the use of ICT as well. She runs a lot of projects and European programs (Comenius, Teachers4Europe, eTwinning). As a President of the English Language State School English Teachers Association of Northern Greece, she cooperates with school advisors and organizes educational seminars for her colleagues.
Moreover, she cooperates with Professors from the English Department of Aristotle University on matters relevant to university students' vocational training and evaluation. The last two years she cooperated with the Ministry of Education department promoting UNESCO's goals and has presented her job in Greece and foreign conferences.
---
Chadi Nakhle – Lebanon
Chadi Nakhle is the Head of Secondary Section and is an Economics Teacher at Brummana High School (BHS), a well-regarded international day and boarding school in a beautiful mountainous area overlooking Beirut. This Quaker school, established in 1873, offers the Lebanese, International, and IB curricula. He was born in Beirut, Lebanon. Chadi pursued his secondary education in the French Lycee in Beirut, then joined the Lebanese American University where he graduated with a BS in Economics and Minor in International Affairs. He taught Economics, Sociology, and Social Studies at several schools and universities. He joined Brummana High School in 2008 as a teacher. In 2012 he was promoted to Dean of Students, and in 2014 to Head of Secondary Section. As part of his duties as Head of Section, he is responsible for student life on campus, including overseeing more than 40 active clubs initiated by students themselves. He is also part of the curriculum committee at BHS where new courses are designed and curricula constantly reviewed.
---
Bayron Sandoval Tellez – Nicaragua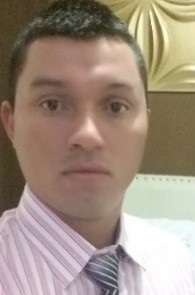 Bayron Giovanny Sandoval Tellez is from Nicaragua. He works as an English teacher for MINED secondary schools as well as a professor at URACCAN University in Nueva Guinea. Bayron is a former professor at Martin Lutero University in Nueva Guinea, Nicaragua and serves on the board for the English Community Center for Nueva Guinea, a non-profit dedicated to promoting TEFL education in the region. He formerly worked as a teacher advisor at MINED Nueva Guinea.
---
Cristina Viveros Gonzalez – Paraguay
Cristina Viveros was born in Asuncion and has taught English since 2003. She started working as an English teacher in 2003 in the School of Tomorrow as the area supervisor. She was in charge of developing international programs for children. In 2008, she moved from the primary to secondary level. Now, she works in two public high schools: National High School "Pedro Pablo Pena" and National High School "Enrique Solano Lopez." She also teaches at the University of Caaguazu in Coronel Oviedo. She teaches English to students in Business Administration and Nursing careers.
---
Abdurahim Vohidov – Tajikistan
Vohidov Abdurahim is an English teacher from Tajikistan and received his Diploma of Honors Degree from Khujand State University, Tajikistan in 2012. He has been teaching English for about six years, starting at the secondary school 69 and then at Lyceum 5 of Isfara city. He also teaches English at the Future English Leaders of Isfara (FELI) Program in the Public Organization "Jahoni Boz" (Open World). He became an alumnus of the English Teaching Mentor (ETM) Program in 2016, has taken part in many trainings and conferences such as the Seventh U.S.G Alumni Conference (Dushanbe city), Professional Developing Course for Teachers of English for Speakers of Other Languages (TESOL, Isfara city), and International Conference on Regional Cooperation in Trans Boundary River Basins (Dushanbe). He has been a secretary for Teachers' Training of National Testing Centre of Tajikistan (Isfara) since 2014.
---
Leli Yusvita – Indonesia
Leli Yusvita was born in Banjarmasin, South Kalimantan. She has been teaching for 18 years, and is now an English teacher at Public Senior High School 2 Palangkaraya. She teaches by assigning projects to students such as making videos and posters about the environment and social issues. She was curriculum developer for Elementary and Junior High School from 2004 until 2012, Trainer for Junior high School Teachers at Central Kalimantan from 2004 until 2012, Trainer for bilingual class teaching at Junior High School 2 Palangkaraya from 2006 until 2012, and Trainer 2013 Curriculum for Senior High School teacher at Central Kalimantan from 2013 until now. She is also involved in many organizations as Vice Leader for Indonesian Teachers' Association of Central Kalimantan (2015-2018), and Vice Leader for English Teacher's Association of Central Kalimantan (2015-2019), among others.