A look at past UIUC applicants…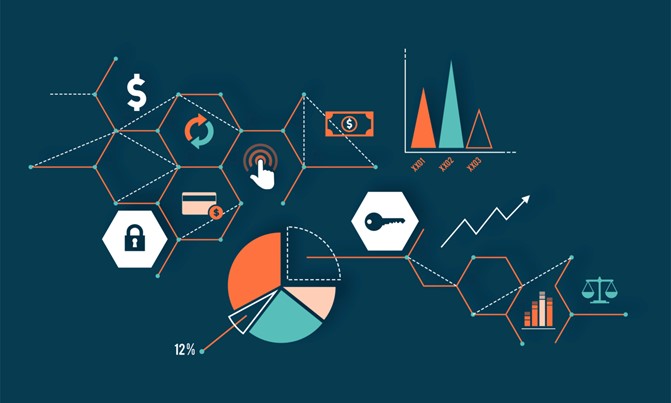 One of the most helpful tools for any applicant to law school is good research. With approximately 200 law schools to choose from and a very competitive application process, it is important to have good information to help guide your efforts and choices. With the 2022-2023 Application Cycle quickly approaching, we have compiled some helpful insights from recent years to assist in your information-gathering efforts!
When to Submit? Law admissions is a rolling admissions process, meaning law schools will be extending admission offers throughout the application period. Most applications will open in September and close in mid-spring (typically March) – be sure to check specific deadlines for the schools you are most interested in! While it is not necessary to submit applications within the first few weeks of the application period, you do want to be strategic with your submission timeline. We highly recommend submitting applications during the first half of the cycle. Last year, 65% of all UIUC applications were completed and submitted prior to February 1.
Where to Apply? Determining where to apply is an important part of the application process. Any school you apply to should be a school that you would potentially attend. In determining where to apply, you should first clarify your individual admission goals and priorities – these can range from academic offerings to geographic location to cost. Once you have determined your individual preferences, you can begin looking for schools that will fit these needs and goals. UIUC applicants applied to over 150 different law schools from across the country last year alone!
Below is a list highlighting the 50 schools* where Illini students submitted the most applications during the 2021-2022 application cycle. The top ten are in bold.
AMERICAN UNIVERSITY WASHINGTON COLLEGE OF LAW
ARIZONA STATE UNIVERSITY
BOSTON COLLEGE LAW SCHOOL
BOSTON UNIVERSITY SCHOOL OF LAW
CHICAGO-KENT COLLEGE OF LAW
COLUMBIA UNIVERSITY SCHOOL OF LAW
CORNELL LAW SCHOOL
DEPAUL UNIVERSITY COLLEGE OF LAW
DUKE UNIVERSITY SCHOOL OF LAW
EMORY UNIVERSITY SCHOOL OF LAW
FORDHAM UNIVERSITY SCHOOL OF LAW
GEORGE WASHINGTON UNIVERSITY LAW SCHOOL
GEORGETOWN UNIVERSITY LAW CENTER
HARVARD LAW SCHOOL
HOWARD UNIVERSITY SCHOOL OF LAW
INDIANA U ROBERT H. MCKINNEY SCHOOL OF LAW
INDIANA UNIV SCHOOL OF LAW-BLOOMINGTON
LOYOLA UNIVERSITY CHICAGO SCHOOL OF LAW
MARQUETTE UNIVERSITY LAW SCHOOL
MICHIGAN STATE UNIV COLLEGE OF LAW
NEW ENGLAND LAW- BOSTON
NEW YORK UNIVERSITY SCHOOL OF LAW
NORTHERN ILLINOIS UNIVERSITY
NORTHWESTERN PRITZKER SCHOOL OF LAW
NOTRE DAME LAW SCHOOL
SAINT LOUIS UNIVERSITY SCHOOL OF LAW
SOUTHERN ILLINOIS UNIV SCHOOL OF LAW
STANFORD UNIVERSITY LAW SCHOOL
TEXAS A&M UNIVERSITY SCHOOL OF LAW
THE OHIO STATE UNIVERSITY
UNIVERSITY OF ARIZONA
UNIVERSITY OF CHICAGO LAW SCHOOL
UNIVERSITY OF IOWA COLLEGE OF LAW
UNIVERSITY OF MICHIGAN LAW SCHOOL
UNIVERSITY OF TEXAS SCHOOL OF LAW
UNIVERSITY OF SOUTHERN CALIFORNIA LAW SCHOOL
UNIVERSITY OF ILLINOIS CHICAGO SCHOOL OF LAW
UNIVERSITY OF CALIFORNIA AT LOS ANGELES
UNIVERSITY OF CALIFORNIA, BERKELEY
UNIVERSITY OF CALIFORNIA-DAVIS
UNIVERSITY OF COLORADO LAW SCHOOL
UNIVERSITY OF FLORIDA
UNIVERSITY OF HOUSTON LAW CENTER
UNIVERSITY OF ILLINOIS COLLEGE OF LAW
UNIVERSITY OF MIAMI SCHOOL OF LAW
UNIVERSITY OF MINNESOTA LAW SCHOOL
UNIVERSITY OF NORTH CAROLINA
UNIVERSITY OF PENNSYLVANIA CAREY LAW SCHOOL
UNIVERSITY OF VIRGINIA SCHOOL OF LAW
UNIVERSITY OF WISCONSIN LAW SCHOOL
VANDERBILT LAW SCHOOL
WASHINGTON UNIVERSITY SCHOOL OF LAW
YALE LAW SCHOOL
*School names appear as reported by LSAC. Data as of April 2022.
Generally speaking, you should apply to a variety of schools to maximize your opportunities for success! Be sure to speak with a PLAS advisor or attend an upcoming workshop for more information on creating your list of schools!
A great way to explore and learn more about law schools is by attending a law school fair. UIUC is hosting an in-person law fair this fall.
Don't Miss out!
Illinois Law School Fair | September 28, 2022
How will my academic program be measured? Law schools are looking for academically accomplished candidates from all majors. Ideally, your major has allowed you to explore your interests, engage in professional learning opportunities, helped you develop necessary skills for law school, solidified your interest in the legal profession, and provided an opportunity for you to excel academically. The social science majors make up the largest portion of law applicants each year, but UIUC applicants hail from a wide range of disciplines. Below is a list of some of the majors* represented amongst the 2021-2022 UIUC applicants.
ACCOUNTING
ADVERTISING
AFRICAN AMERICAN STUDIES
ANIMAL SCIENCES
BIOLOGY/BIOMEDICAL
BUSINESS MANAGEMENT
CHEMICAL ENGINEERING
CHEMISTRY
CIVIL ENGINEERING
COMMUNICATIONS
COMPUTER SCIENCE
ECONOMICS
ELECTRICAL ENGINEERING
ENGLISH
ENVIRONMENTAL SCIENCES
FAMILY RELATIONS/CHILD DEVELOPMENT
FINANCE
FRENCH
GERMAN
HEALTH/KINESIOLOGY
HISTORY
HOSPITAL/HEALTH CARE ADMINISTRATION
INDUSTRIAL ENGINEERING
INTERNATIONAL BUSINESS
INTERNATIONAL STUDIES
JOURNALISM
LINGUISTICS
MARKETING
MATHEMATICS
PHILOSOPHY
POLITICAL SCIENCE
PSYCHOLOGY
RECREATION AND LEISURE SERVICES
RUSSIAN
SOCIAL WORK
SOCIOLOGY
*Majors are picked from pre-determined titles and may not reflect exact titles of academic majors at UIUC.
How successful are UIUC applicants? The short answer is – VERY! Each individual applying to law school should shape their application strategy and process to fit their own individual needs and goals. UIUC is consistently ranked as one of the top US feeder schools to ABA-approved law schools in the country. In addition, during the 2020-2021 admission cycle, approximately 88% of UIUC senior applicants were admitted to law school compared to approximately 68% of all applicants nationwide, with the 2020-2021 admission cycle considered one of the most competitive application cycle in the past 10 years (and possible beyond). Stay tuned for additional details regarding applicants from the 2021-2022 cycle or check out our Instagram to see our featured ILLINI beginning law school this fall!
Meet with a Pre-Law Advising Expert!
Each year UIUC applicants present a diverse set of credentials and qualities to law schools across the country. We welcome the opportunity to support you on your individual journey to law school and hope to speak with you soon!