Current group members include
Faculty

Jennifer Amos
Teaching Associate Professor, Bioengineering

Dr. Jennifer Amos is a Teaching Associate Professor in Bioengineering (BioE). She is the Chair of the College of Engineering Assessment and Accreditation Committee. Amos also works as part of the Professional Development team for ABET, leading workshops to present best practices for assessment and evaluation. She is an Assessment Fellow for the Center for Innovation in Teaching and Learning and an affiliate of the Illinois Science Technology Engineering and Mathematics (I-STEM) Education Initiative. She is leading many curriculum improvements including project-based strategies for education. She is also on the campus wide committee for the curriculum development of the new Engineering Based College of Medicine.

A. Mattox Beckman, Jr.
Senior Lecturer, Computer Science

Mattox Beckman has a PhD in Computer Science from UIUC (2003), specializing in programming languages.  After teaching at the Illinois Institute of Technology for many years, he returned in Fall 2015 to teach for the computer science department.  He is interested in understanding the mental models students form as they learn new concepts, particularly in regards to functional programming languages.


Jennifer Cromley
Associate Professor, Educational Psychology

Jennifer Cromley has a Ph.D. in Human Development with a specialization in Educational Psychology from the University of Maryland College Park. Prior to her appointment in the College of Education at Illinois, she taught at Temple University in Philadelphia, PA. Her NSF and US Department of Education-funded research concerns comprehension of illustrated scientific text from middle school through the undergraduate years, and retention of undergraduate students in STEM.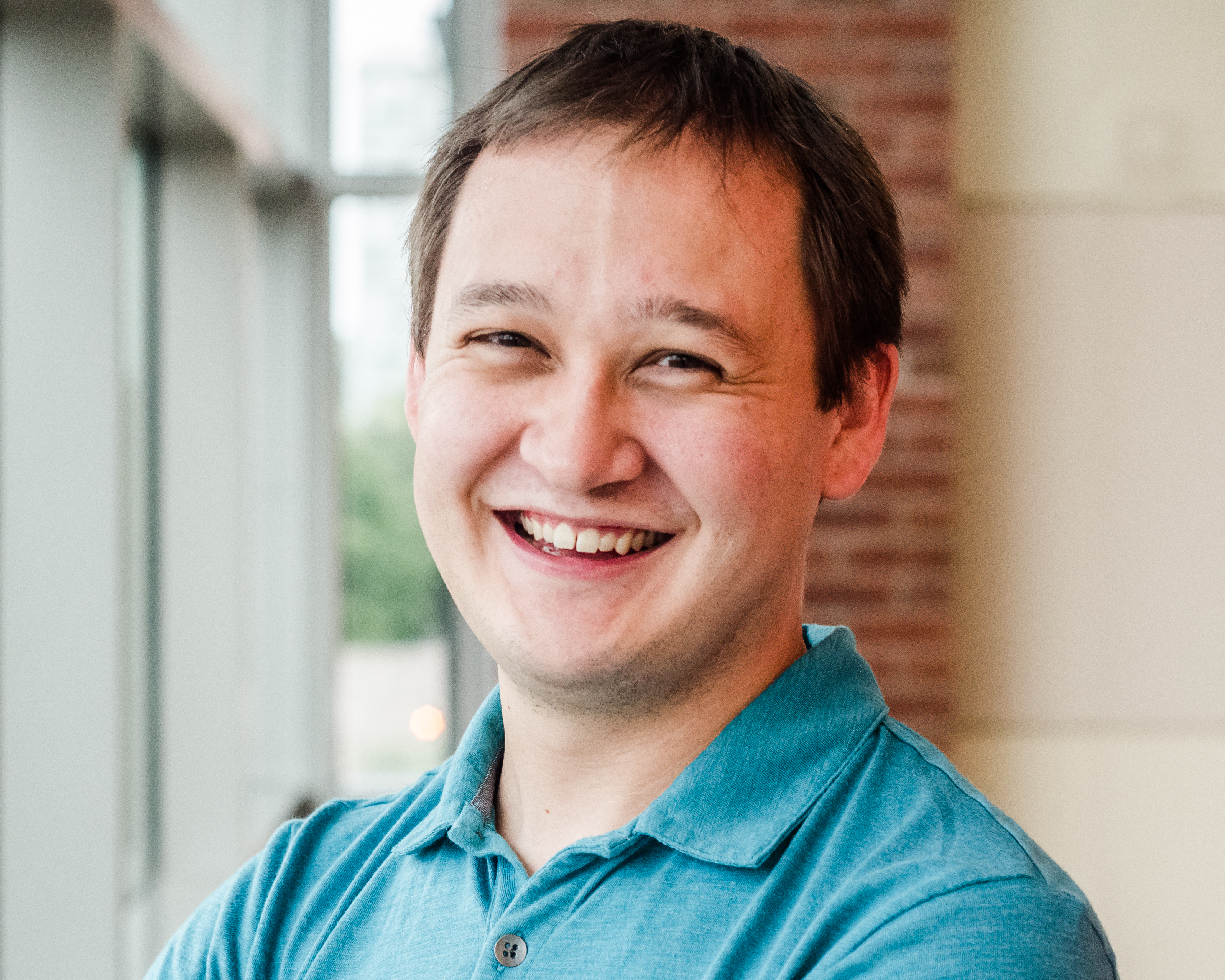 Geoffrey Herman
Teaching Assistant Professor, Computer Science, and Research Assistant Professor, Curriculum and Instruction

Geoffrey Herman earned his Ph.D. in Electrical and Computer Engineering at UIUC as a Mavis Future Faculty Fellow. He is recipient of the 2011 American Society for Engineering Education (ASEE) Educational Research and Methods Division Apprentice Faculty Grant. Visit his website here.


Michael C. Loui
Professor Emeritus, Electrical and Computer Engineering

Born in Philadelphia, Michael grew up in Honolulu. He graduated from Yale and M.I.T. in the early days of computer science. Although he previously conducted research in computational complexity theory and in professional ethics, he now focuses on engineering education research. He is interested in how pedagogies can promote student satisfaction, confidence, and motivation. He served as Editor of the Journal of Engineering Education for five years. He directed the children's choir at the Unitarian Universalist Church in Urbana for twelve years. Visit his website here.

Staff

Natasha A. Mamaril
Coordinator of Undergraduate Research, Engineering
Natasha has a PhD in educational psychology from the University of Kentucky and a bachelor of science degree in chemical engineering from the University of the Philippines. She worked for nine years in industry as an application development engineer at 3M. She is a recipient of the International Fellowship from the American Association of University Women (AAUW) which provided support for her research on women's self-beliefs in engineering. Her dissertation on engineering self-efficacy was funded by the National  Science Foundation Research Initiation Grant in Engineering Education (RIGEE). Natasha's research interests include gender differences and motivation in the context of engineering.


Sarah Zehr
Assistant Vice President, Office of the Vice President for Academic Affairs University of Illinois

Sarah Zehr works full-time in the University of Illinois Office of the Vice President for Academic Affairs. She received her PhD in Higher Education in May 2016. Her research interests include experiential learning programs such as internships, cooperative education, and apprenticeships. Additional interests include higher education policy and international issues related to higher education. Before joining the University of Illinois, Sarah worked in consulting and in the nonprofit sector. Her higher education experience includes admissions, communications and marketing, career services, corporate relations, and public engagement. In addition to her current role, she also advocates for volunteering and civic leadership and works closely with the United Way.
Visiting Research Scientist

Kelly Cross
Post-doctoral researcher

Dr. Cross completed her doctoral program in the Engineering Education department at Virginia Tech in 2015 and worked as a post-doctoral researcher with the Illinois Foundry for Innovation in Engineering Education at the University of Illinois at Urbana-Champaign. At UIUC she has collaborated with multiple teams of engineering faculty on implementing and assessing instructional innovation. Dr. Cross is currently a Research Scientist in the Department of Bioengineering working to redesign the curriculum through the NSF funded Revolutionizing Engineering Departments (RED) grant. She is a member of the ASEE Leadership Virtual Community of Practice that organizes and facilitates Safe Zone Training workshops. Dr. Cross has conducted multiple workshops on managing personal bias in STEM, both online and in-person. Dr. Cross' scholarship investigated student teams in engineering, faculty communities of practice, and the intersectionality of multiple identity dimensions. Her research interests include diversity and inclusion in STEM, intersectionality, teamwork and communication skills, assessment, and identity construction. Her teaching philosophy focuses on student centered approaches such as problem-based learning and culturally relevant pedagogy. Dr. Cross' complimentary professional activities promote inclusive excellence through collaboration.
Students

DS Choi
Graduate student

Dong San (commonly referred to as DS) was born in South Korea, raised in Northern Virginia, and is now residing in Illinois. He graduated from Thomas Jefferson High School for Science and Technology (TJHSST) in Alexandria, Virginia in 2008 and earned his B.S./M.S. in Electrical and Computer Engineering at the U of I in 2012/2014. He is currently pursuing his Ph. D. in Electrical and Computer Engineering. His research interest includes the development of intrinsic motivation, grit, tenacity, and perseverance in engineering students.

Katherine Earl
Graduate student

Katherine is a Counseling Psychology doctoral candidate in the Department of Educational Psychology. She obtained her B.A. in Psychology from the University of Dayton in 2012 where she researched forgiveness, rumination, and perfectionism. She also worked as a research assistant in Human Factors Psychology studying issues pertaining mainly to vigilance and performance under stress. Katherine obtained her M.S. in Educational Psychology and completed her thesis concerning interest congruence and satisfaction in the workplace in December 2014. Katherine's current research interests are relatively diverse including: values, vocation, motivation in the classroom, well-being, stigma, coping mechanisms, and social justice. E-mail: earl2@illinois.edu

Brian Faulkner
Graduate student

Brian Faulkner is a long-time tutor and former high-school teacher from Idaho. His interests in Engineering Education include textbook design, development of student mathematical modeling, and engineering mathematics instruction. He wishes to reform the introductory mathematics sequence to better reflect the needs of client disciplines and improve student retention rates. His goal is to become a professor at a four-year college teaching introductory applied mathematics and electromagnetics. His hobbies include bicycling and table-top gaming.


Erika Hackman
Vice President for Academic Affairs, SUNY Orange

Erika is a doctoral student in the department of Education Policy, Organization and Leadership with a focus in Higher Education and specialization in Community College Leadership. She earned her B.A. in Liberal Arts and Sciences, earning Distinction in Speech Communication and her M.Ed. in Human Resources Education from the University of Illinois at Urbana-Champaign. Prior to her current position at SUNY Orange, Erika worked at Parkland College in Champaign, IL as the Director of the Center for Excellence in Teaching and Learning and then as the Dean of Learning Support. Her research interests include the rights and roles of community college faculty and learning outcomes assessment in the community college setting.

Amir Hedayati
Graduate student

Amir is a doctoral student in Human Resource Development at College of Education at University of Illinois at Urbana-Champaign. He received his B.S. in Computer Engineering from Sharif University of Technology in 2008 and his M.B.A. from University of Tehran in 2011. He has presented his research in past years at multiple conferences including American Evaluation Association, International Congress of Qualitative Inquiry, and Academy of Human Resource Development. Besides completing his dissertation, which is focused on ethical decision making processes among computer majors, he is working on a framework for developing computing professional ethics. His research interests include ethics education, computer ethics, talent development, online learning, and evaluation. He can be contacted via e-mail at hedayat2@illinois.edu.

Nicole Johnson
Graduate student

Nicole received her B.S. in Engineering Physics at the Colorado School of Mines (CSM) in May 2013. She is currently working towards a PhD in Materials Science and Engineering. In addition to her Materials Science research on charge capture in solar cells, Nicole is investigating use of representations in understanding how students learn engineering concepts from computational tools. Outside of research she helps organize the Girls Learning About Materials summer camp for high school girls. She plans to be a professor at a four year university, teaching engineering courses and researching classroom reform.

Marlon Mitchell
Graduate student

Marlon has Bachelor of Science degrees in Computer Science from Dominican University and Industrial Engineering Technology from Southern Illinois University-Carbondale. He is currently pursuing a Masters of Education degree in Curriculum and Instruction at the University of Illinois-Urbana Champaign where his research interests include STEM education, Engineering Education and Pre-Engineering Education for traditionally underrepresented minorities. He volunteers his time as a FLL Robotics coach for a group of underrepresented minority middle school students.


Dot Silverman
Graduate student

Dot Silverman is a graduate student in Educational Psychology, working with Dr. Jennifer Amos in the Department of Bionegineering under its NSF "Revolutionizing Engineering Departments" (RED) grant. She received her B.A. in Physics from Pomona College in May 2014, and worked at Instructables, Autodesk, and the Harvard Wyss Institute before settling down at UIUC. Dot loves developing STEM outreach projects, building things, and dancing.

Former group members include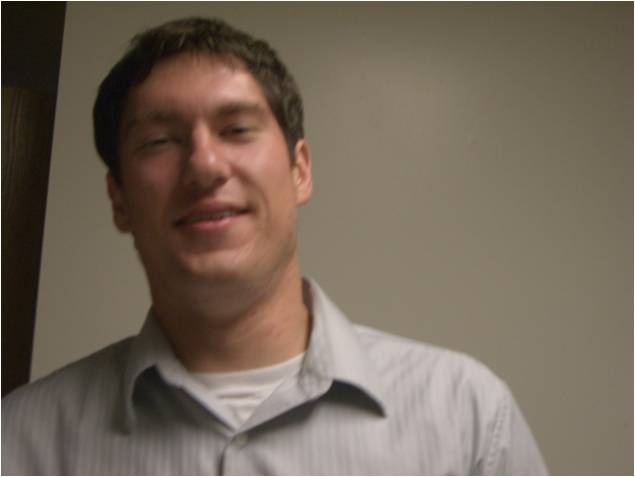 Nick Fila
Purdue University
Nick is a doctoral student in the School of Engineering Education at Purdue University. He received a B.S. in Electrical Engineering and an M.S. in Electrical and Computer Engineering from the University of Illinois at Urbana-Champaign. His current research interests include design learning, engineering innovation and creativity, human-centered design, cross-disciplinary teamwork, and decision-making. In his spare time he enjoys songwriting, team sports, distance running, and watching movies.
Anwen Jiang
Smith & Associates, Houston
Born in Shanghai, Anwen came to Illinois full of passion and excitement. She received her B.S. in Electrical Engineering from the University of Illinois at Urbana-Champaign in 2012. Supervised by Prof. Loui, Anwen conducted an undergraduate research on "What should I do next? How advanced engineering students decide their post-baccalaureate plans". Anwen then earned her M.ENG in Industrial Engineering and Operations Research from University of California, Berkeley in 2013. Anwen currently works full time in Houston as a quality/process optimization engineer, highly motivated on improving software and industrial process flow efficiency. She enjoys reading, singing, jazz dance, and event planning.
Athena received her B.S. in Materials Science and Engineering at the University of Illinois. For her senior thesis, she designed and conducted a research study to investigate students' perceptions of the social responsibilities of engineers. She currently works in Dallas as a semiconductor packaging engineer. She looks forward to continuing engineering education research in graduate school after gaining work experience in industry.

Lance Pittman
Graduate student

Lance received bachelor's degrees in mathematics and physics from Mississippi State University and a master's in mathematics from Illinois. He is currently a doctoral student in Curriculum and Instruction with an interest in conceptual analyses of mathematics topics that arise in undergraduate-level STEM education. Lance is actively involved with the Education Justice Project which affords higher education opportunities to men incarcerated at Danville Correctional Center, a facility located about 40 minutes from campus. Currently, he serves as the project's coordinator for math and science workshops.
Rebecca M. Reck
Kettering University

Rebecca M. Reck is an Assistant Professor of Mechanical Engineering at Kettering University in Flint, Michigan.  In 2016, she received a Ph.D. in Systems and Entrepreneurial Engineering at the University of Illinois at Urbana-Champaign.  She completed her master's degree in electrical engineering at Iowa State University in 2010.  During her eight years at Rockwell Collins as a systems engineer, she contributed to the development of the new ProLine Fusion Flight Control System and served as the project lead for two aircraft.  She earned a bachelor's degree in electrical engineering with a mathematics minor from Rose-Hulman Institute of Technology in 2005.  Her research interests include control systems, mechatronics, instructional laboratories, and experiential learning. Visit her website here.
Renata Revelo Alonso
University of Illinois at Chicago

Renata was born in Ecuador and has lived in Illinois for most of her life. She attended Mundelein High School in the suburb of Mundelein. In 2015, she completed a Ph.D. in Education Policy, Organization, and Leadership at the University of Illinois at Urbana-Champaign with a focus in higher education. She earned her B.S. and M.S. in electrical and computer engineering from the same university. Her research interests include engineering education, diversity, underrepresented student experience, student engagement, and mentoring. Visit her website here.
Kyle F. Trenshaw
University of Rochester
Kyle is currently the Educational Development Specialist for Natural Sciences & Engineering at the University of Rochester's Center for Excellence in Teaching and Learning. He received the B.S. in Chemical Engineering from the University of Missouri in 2009, the M.S. in Chemical Engineering from the University of Illinois at Urbana-Champaign in 2011, and the PhD in Chemical Engineering, also from Illinois, in 2014. His research interests include science, technology, engineering, and mathematics (STEM) education; supporting diversity in STEM fields with an emphasis on lesbian, gay, bisexual, transgender, queer, and questioning (LGBTQ+) students; and using the self-reflection to improve students' self-actualization academic experiences broadly defined. Visit his website here.