Hello! Nicole here. I'm currently sequestered on top of a mountain outside of Boulder, CO, which is beautiful even though I'm extra stuck inside due to 16 inches of snow. I am very thankful to have a nice view and good company, but it's been a struggle to focus on work and school while the world is filled with much uncertainty. Every night I go to bed thinking that tomorrow I'm going to be productive, work on finals, and exercise. Every morning (or afternoon) I wake up and…don't. At first, this made me feel guilty and, on top of the regular stress and anxiety, I'd be mad at myself. Recently I've decided to be kinder to myself and embrace just doing what I can. I don't know if you've heard, but these are unprecedented times. I also realized that almost every conversation I was having was filled with worry and negativity, so I've started asking people about the best things they've been doing during quarantine. So for this blog, I've decided to share five of the best things that I've done these past few weeks! Or months or years or however long it's been. 
Sourdough Cinnamon Buns
My partner has a sourdough starter that I am not trusted to maintain (I was gifted one and promptly killed it within a week). My attempt to make sourdough bread was a disaster – it turned out like if someone tried to bake playdough, aka it was completely inedible. However, these cinnamon buns came out so delicious that I made them twice in a week. They take a whole day to make when you consider the rising time, so the sense of accomplishment is extra high. I don't have a mixer, so I got the therapeutic experience of kneading the dough by hand. An excellent way to get out some frustration. Plus, you might get flour all over your kitchen and by the time you clean it up, you've really spent an entire day not laying in bed. No matter how they turn out, I'd call that success. 
Watching Movies
It takes a lot of time to watch all the extended editions of Lord of the Rings, but 12 hours seems like nothing these days. Wow, those Hobbits really understand my quarantine eating schedule.There's also 12 hours of special features if you want to be that annoying person who interrupts the movie every few minutes to share exclusive, behind-the-scenes info as if you were there. Fun fact, did you know that every single piece of chainmail in the movie was handmade? They linked almost 7 miles of rings together, and the whole process took 2 years! After Lord of the Rings, Star Wars was the logical next binge. Can we all agree that Episode I is the worst, and Rogue One is the very best?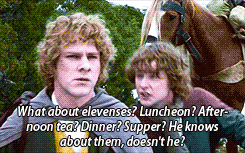 Recreating famous art using items/people around your house? Yes, please. I was certain my creation would turn out horribly, but I laughed a lot and it came out less terrible than expected! Even if you don't participate, I would recommend checking out what other people have created for a good laugh.
Rosetta Stone
We have free access to Rosetta Stone through our university, and I've been saying that I'm going to use it to learn Spanish since September. Obviously school, work, and Netflix were higher priorities, so I never got around to it until now. I haven't done it every day like I planned, but that's okay because we're being nicer to ourselves, remember? I do a 15-30 minute lesson a couple of times a week, and then I proudly point at things, say the Spanish word for them, and expect my partner to tell me what an inspiring genius I am.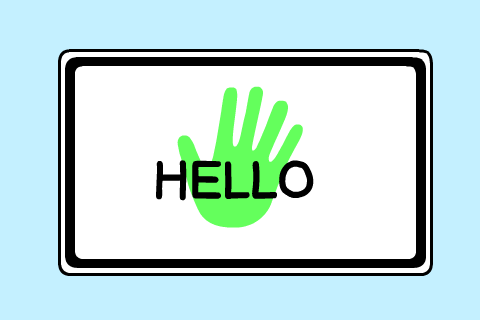 Reading
As a librarian-in-training, it feels obligatory to mention books. I am not reading as much as I thought I would; some days it's hard to find the motivation to pick up a book instead spending infinite hours on TikTok. I've been finding it easier to get into light-hearted or short reads, so here are a few suggestions that might make you feel happy and distracted from the real world.
Red, White, & Royal Blue by Casey McQuiston. When this book was recommended to me, I read the description and assumed it would be eye-roll inducing. After reading it, I have been hypothetically shoving it at everyone I know. Seriously, it's what the world needs now and always, and it might make you laugh out loud.
Gmorning, Gnight!: Little Pep Talks for Me & You by Lin-Manuel Miranda. These are daily/nightly greetings, reminders, and words of encouragement that will make you feel like someone is giving your heart a hug. Don't we all need some hugs right now?
Lord of the Butterflies by Andrea Gibson. Ok so this is not completely light-hearted, some of these poems actually made me curl into a ball and sob. But there is also so much hope and love, and I will recommend an Andrea Gibson collection any chance I get. Unlike what I was forced to read in school, their poetry is relatable and easy to understand.
Even though libraries are closed, there are still ways to get books! Look into your local library's digital options, hosted on apps such as Libby or Hoopla. You can also support local bookstores by purchasing through Bookshop, Indie Bound, or see if your bookstore is still selling online. 
I hope you're all finding enjoyable things to do during quarantine too! 
Written and edited by Nicole