At times like these, the Centers for Disease Control and Prevention (CDC) reminds us that handwashing is critical! In order to keep yourself and your household safe we know that we should be washing our hands frequently and especially any time we have left the house, touched something that is new like a delivery or groceries, or are handling/preparing food. However, did you know that to be truly effective when washing your hands, you should be scrubbing for a full 20 seconds? This information was just as true before COVID-19, but is critical now as we all seek to stay safe and be responsible in preventing the spread of this virus.
So exactly how long is 20 seconds? And are you expected to stand at the sink counting multiple times a day when you're already bored and restless with cabin fever? Never fear! We have curated a list of monologues, songs, quotes, and movie scenes to get you through handwashing for days! Our goal? For twenty seconds to have never been more entertaining and for your hands to have never been cleaner. So turn the water on, lather up, and repeat after me…
Monologues/Movie and TV scenes:
Star Wars Episode IV: A New Hope | Princess Leia hologram speech
"General Kenobi. Years ago you served my father in the Clone Wars. Now he begs you to help him in his struggle against the Empire. I regret that I am unable to present my father's request to you in person, but my ship has fallen under attack, and I'm afraid my mission to bring you to Alderaan has failed. I have placed information vital to the survival of the Rebellion into the memory systems of this R2 unit. My father will know how to retrieve it. You must see this droid safely delivered to him on Alderaan. This is our most desperate hour. Help me, Obi-Wan Kenobi. You're my only hope."
Star Trek | 1966 introduction sequence
"Space: the final frontier. These are the voyages of the starship Enterprise. Its five-year mission: to explore strange new worlds. To seek out new life and new civilizations. To boldly go where no man has gone before!"
Shakespeare's Macbeth: Act 5 Scene 1 | Lady MacBeth's speech
"Out, damned spot! Out, I say!—One, two. Why, then, 'tis time to do 't. Hell is murky!—Fie, my lord, fie! A soldier, and afeard? What need we fear who knows it, when none can call our power to account?—Yet who would have thought the old man to have had so much blood in him."
Pride and Prejudice | Darcy's first proposal to Elizabeth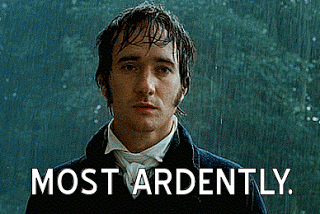 "In vain I have struggled, it will not do. My feelings will not be repressed. You must allow me to tell you how ardently I admire and love you. In declaring myself that I am fully aware that I will be going expressly against the wishes of my family, my friends, and I hardly need add, my own better judgement."
The Office | Bird funeral eulogy 
"What do we know about this bird? You might think, 'Not much, it's just a bird.' But we do know some things. We know that it was a local bird. Maybe it's that same bird that surprised Oscar that one morning with a special present from above. And we know how he died, flying into the glass doors. But you know what, I don't think he was being stupid. I think he just really, really wanted to come inside our building to spread his cheer and lift our spirits with a song."
Songs and Lyrics:
Parks and Recreation | "5000 Candles in the Wind"
"Up in horsey heaven, here's the thing
You trade your legs for angels wings
And once we've all said good-bye
You take a running leap and you learn to flyyyyy
Bye bye Li'l Sebastian
Miss you in the saddest fashion
Bye bye Li'l Sebastian
You're 5000 candles in the wind."
Toto | "Africa"
"It's gonna take a lot to drag me away from you
There's nothing that a hundred men or more could ever do
I bless the rains down in Africa
Gonna take some time to do the things we never had"
Or, try these handwashing lyrics:
"It's gonna take a lot to wash germs away from you
It's something that a fifth of a hundred seconds could do
I bless the sink down in my bathroom
Gonna take some time to do the things we need to do (ooh, ooh)"
My Chemical Romance | "Welcome to the Black Parade"
"When I was a young boy
My father took me into the city
To see a marching band
He said, "Son, when you grow up
Would you be the savior of the broken
The beaten, and the damned?"
Lizzo | "Truth Hurts"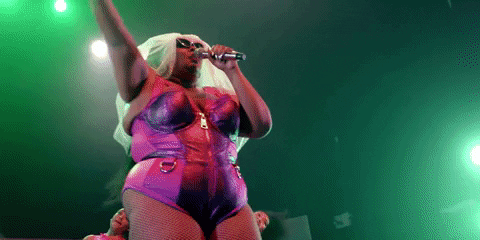 "Why men great 'til they gotta be great?
Don't text me, tell it straight to my face
Best friend sat me down in the salon chair
Shampoo press, get you out of my hair
Fresh photos with the bomb lighting
New man on the Minnesota Vikings
Truth hurts, needed something more exciting
Bom bom bi dom bi dum bum bay"
The Killers | "Mr. Brightside"
"Jealousy, turning saints into the sea
Swimming through sick lullabies
Choking on your alibis
But it's just the price I pay
Destiny is calling me
Open up my eager eyes
'Cause I'm Mr. Brightside"
The Lion King | "I Just Can't Wait to be King"
"I'm gonna be a mighty king
So enemies beware
Well, I've never seen a king or beast
With quite so little hair
I'm gonna be the main event
Like no king was before
I'm brushing up on looking down
I'm working on my roar
Thus far, a rather uninspiring thing
Oh, I just can't wait to be king"
Hamilton | "My Shot"
"I am not throwing away my shot
I am not throwing away my shot
Hey yo, I'm just like my country
I'm young, scrappy and hungry
And I'm not throwing away my shot
I'ma get a scholarship to King's College
I prob'ly shouldn't brag, but dag, I amaze and astonish
The problem is I got a lot of brains but no polish
I gotta holler just to be heard
With every word, I drop knowledge"
Well, that's all for now folks. We hope you were able to find some handwashing inspiration and entertainment!
P.S. Another quick tip from the UGL: consider tracking down that hand lotion your aunt got you for Christmas three years ago that you never opened. Frequent handwashing and hand sanitizer use can be damaging to your skin, so keep that skin hydrated!
Written by Jayde
Edited by Nicole