There are countless lists of books addressing issues of systemic racism, internal bias, police brutality, and the prison-industrial complex, but the books themselves might not be as easy to find. Many of these books are on backorder or have overwhelmingly long waitlists, as bookstores and libraries around the country are facing a demand larger than their supply. Having an abundance of people wanting to educate themselves is an excellent problem to have! Following is a list of books (in no particular order) that are available online for free, so you don't have to wait to start exploring these important topics.
Between the World and Me by Ta-Nehisi Coates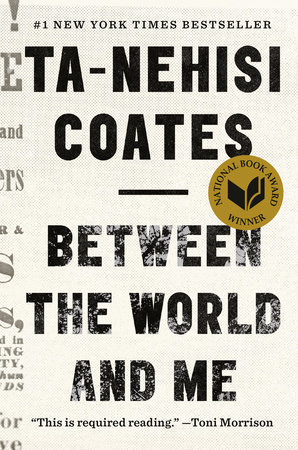 Written as a letter to his teenage son, Coates explores his own experiences confronting American history and ideals. Intensely personal, this book focuses on lived experience and finding one's place in a world while carrying generations of pain. This book is temporarily available in our library catalog through HathiTrust, requiring your NetID and password.
This Bridge Called My Back: Writings by Radical Women of Color edited by Cherríe L. Moraga and Gloria E. Anzaldúa
This collection is a feminist anthology on the intersectionality of gender, race, sexuality, immigration status, and other identities. A mix of personal essays, poetry, interviews, and stories, this book brings to focus the importance of a feminism that liberates all. This book is temporarily available in our library catalog through HathiTrust, requiring your NetID and password. 
Are Prisons Obsolete? by Angela Davis
Looking at the history and evolution of our prison system, Davis breaks down complex issues in an easy-to-understand way. She examines the interactions of politics, economics, race, gender, and incarceration, and offers new ways to think about crime and punishment. This book is temporarily available in our library catalog through HathiTrust, requiring your NetID and password.
The New Jim Crow: Mass Incarceration in the Age of Colorblindness by Michelle Alexander (audiobook)
This critique of the criminal justice system challenges the belief of a post-racial society. Well-researched and thoughtful, Alexander discusses many issues faced by Black Americans and examines the intention behind our systems. This audiobook is available in our catalog through RB Digital, requiring you to create an account.
Backlash: What Happens When We Talk Honestly about Racism in America by George Yancy
After writing an op-ed in the New York Times entitled "Dear White America," Yancy faced backlash beyond his expectations. This book asks white Americans to face the ways they have benefited from racism, and it looks to understand why his article was met with so much controversy. This book is available in our catalog through ProQuest Ebook Central and can be read online, or downloaded using a third-party software.
Who Do You Serve, Who Do You Protect? Police Violence and Resistance in the United States Edited by Joe Macaré, Maya Schenwar, and Alana Yu-lan Price
From specific stories to policies and research, this book looks at how the recent police killings of Black individuals fit into a larger context of policing. It has contributions from many writers and offers solutions to the institutional treatment of Black, Latino, and Indigenous communities, mental illness, pregnancy, queerness, and more. This book is temporarily available for free through the publisher.
Stamped from the Beginning: The Definitive History of Racist Ideas in America by Ibram X. Kendi (audiobook)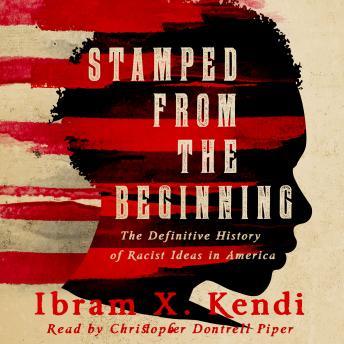 Covering the long history of racist ideas in America, this book displays how racism was purposefully created for power and economic gain. Kendi offers an understanding of how we got here, and gives us tools for how we can move forward. This audiobook is temporarily available for free on Spotify. 
Let us know what you think!
Written and edited by Nicole