Banned Book Week
It's Banned Book Week! This week, we celebrate our freedom to read and our freedom of speech.The University of Illinois is a champion of free speech on all issues no matter how controversial. Want to join along? The libraries will be celebrating all week with various displays, events and pictures.
Why Free Speech Matters
Where: Undergraduate Library
When: September 27th
The Undergraduate Library is celebrating Banned Books by hosting a table where you can show off why free speech matters to you. Join us on the upper level of the UGL to make a quick sign saying how free speech matters to you!
Literature and Languages Library Display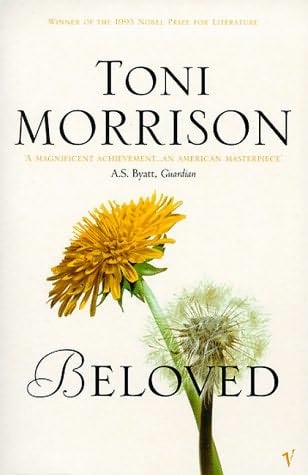 Beloved, a commonly challenged or banned book
Where: The Reading Room in the Main Library building
When: September 24th and throughout the week
The Literature and Languages Library is setting up a display! Matthew Roberts, the Literature and Languages Librarian has this to say about Banned Books Week:
Championed by the American Library Association's Office for Intellectual Freedom, Banned Books Week brings together the entire book community to support the freedom to seek and to express ideas. Consequently, members of the the University of Illinois' Literatures and Languages Library created a book display, which highlights important moments in America's history of book banning and censorship, and underscores a variety of international authors who, in more recent history, have either been imprisoned or exiled due to their literary work. While the display is in no way representative of the entire history of book banning, we hope that it represents the University of Illinois' commitment to diversity and inclusivity, and to its mission to pioneer innovative research that addresses global problems and expands the human experience.

Some of the authors featured in the display include: Harriet Beecher Stowe, Toni Morrison, Lui Xiabo, Shahrnush Parsipur, Aslı Erdoğan, and Ngũgĩ wa Thiong'o. The display also contains an excerpt from the The United States v. One Book Called Ulysses decision, an original copy of which belongs to the Rare Books and Manuscripts Library.
Want to join the library in our battle against censorship? Grab your favorite banned book and use the hashtag #IlliniSpeakOut on social media!
Written and edited by Zander