About
Mission
Illinois Space Tech Academy's mission is to encourage and engage students in NASA Space Technology Mission Directorate and familiarize the students with NASA's plan to explore the Moon, Mars, and beyond.
Vision
Provide a highly accessible online course in space technology to inspire students to seek careers with NASA or in space-related STEM industries.
Background
NASA's Office of STEM Engagement awarded funding to advance Artemis student challenges. Illinois was awarded the Foundation Enablers theme with the objective of creating a Massive Open Online Course relevant to Artemis. The development of the Illinois Space Tech Academy started in 2020 as a result of this NASA Grant (# 80NSSC20K099).
The material contained in this course is based upon work supported by a National Aeronautics and Space Administration (NASA) grant or cooperative agreement. Any opinions, findings, conclusions, or recommendations expressed in this material are those of the authors and do not necessarily reflect the views of NASA. This work was supported through a NASA grant awarded to the Illinois/NASA Space Grant Consortium.
---
Our Team
Special thanks to our Subject Matter Experts. You can find out more about all of them here.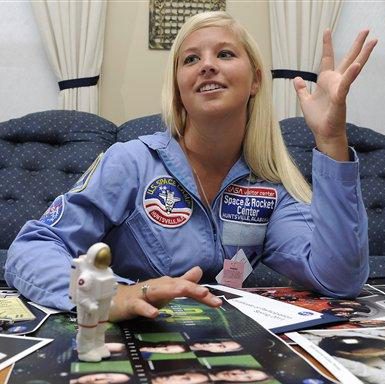 We would also like to recognize the Northern Illinois University students who were involved in the project initially.