Lab Director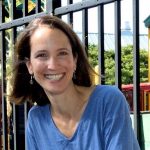 Nancy McElwain is professor in the Department of Human Development and Family Studies and a part-faculty member at the Beckman Institute for Advanced Science and Technology. Her research advances understanding of the dynamic early-life interactions between parents and children that shape children's developing abilities to regulate stress. She adopts an interdisciplinary approach that combines neuroscience, psychophysiology, linguistics, and developmental psychology. Through investigating stress regulation during early development, she aims to promote healthy parent-child relationships and children's long-term social and emotional well-being.
Postdoctoral Fellows
Yannan Hu is a Postdoctoral Fellow at Beckman Institute for Advanced Science and Technology. Her
research interests focus on dynamics in real-time parent-child interactions and child regulatory processes, with a particular focus on parent and child psychobiological activities and their concordance. She is also exploring the links between mother-infant interaction and infant's brain development.
Graduate Students

Jialu Li is a fifth year Ph.D student in Electrical and Computer Engineering. Her research interests lie in acoustic modeling in automatic speech recognition, specifically in finding phoneme/phone inventory for under-sourced or unwritten languages. She is also exploring various speech emotion recognition methods on finding relationships between mother-infant interactions.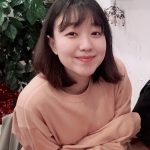 Gyuri Kim is a third year Ph.D. student in Human Development and Family Studies. Her research interests lie in exploring mechanisms underlying the associations between family factors and socioemotional development during childhood and adolescence. She is particularly interested in taking an interdisciplinary approach to elucidate the role of parent-child interactions in children's psychopathology development.
Kexin Hu is a third year Ph.D. student in Human Development and Family Studies. She received her bachelor degree in Psychology, Beijing Normal University. She enjoys working with infants and children. Her research interests center around the dynamic parent-child interactions and its influence on child social-emotional development. She is also passionate with using interdisciplinary approaches to explore physiological and neural synchrony between parent-child dyads in daily life.
Kai Chieh (Jeff) Chang is a 2nd year master student studying electrical engineering under the guidance of Mark Hasegawa-Johnson. He received his B.S. in electrical engineering from the University of Illinois at Urbana-Champaign. His interest lies in audio recording and playback hardware, audio signal processing, and multimodal machine learning. He is currently exploring using audio, ECG and IMU data to extract physiological information such as sleep stages and emotion from infants.
Project Coordinators
We also appreciate the tremendous efforts of our amazing undergraduate RAs!
Graduate Student Alumni
Jennifer Engle (HDFS), University of Tennessee at Knoxville
Maria Wong (Psychology), Stevenson University (Maryland)
Ashley Holland (Psychology), Edgewood College (Madison WI)
Allison Jesse (Psychology), University of St. Thomas (St. Paul, MN)
Ashley Groh (Psychology), University of Missouri at Columbia
Niyantri Ravindran (HDFS), University of Georgia
Xi Chen (HDFS), East China Normal University
Xiaomei Li (HDFS), Queens University, Ontario, Canada