Plenary Speakers
C. K. Gunsalus
Director of the National Center for Professional and Research Ethics
University of Illinois Urbana-Champaign
An expert on matters of research integrity, whistleblowing, ethics, and professionalism, C. K. Gunsalus is the Director of the National Center for Professional and Research Ethics, Professor Emerita of Business, and Research Professor at the Coordinated Science Laboratory. Gunsalus was the PI for the centerpiece project of NCPRE, a national online ethics resource center initiated with $1.5M from the National Science Foundation. She is now the PI for its $3.8M project on developing leaders for the research university of the future with Nanyang Technological University in Singapore, and a $2.6M project with the Howard Hughes Medical Institute on leadership development tailored to the research setting, Labs That Work: For Everyone, and Co-PI on the AGUEthics and Equity Initiative: Catalyzing Cultural Change in the Sciences with New Resources and Tracking Tools, a three-year grant awarded by the Alfred P. Sloan Foundation.
She has been on the faculty of the colleges of Business, Law, and Medicine at the University of Illinois at Urbana-Champaign and served as Special Counsel in the Office of University Counsel. She was formerly Associate Provost at Illinois, and before that Associate Vice Chancellor for Research, where her work included technology transfer, management of conflicts of interest, human subject protection, and long-term service as the campus Research Standards Officer with responsibility for responding to allegations of professional misconduct by faculty and students.
A licensed attorney, she was a member of the United States Commission on Research Integrity and served for four years as chair of the American Association for the Advancement of Science (AAAS) Committee on Scientific Freedom and Responsibility. In 2004, she was elected a Fellow of the AAAS in recognition of her "sustained contributions to the national debate over improving the practical handling of ethical, legal, professional, and administrative issues as they affect scientific research." She served on the National Academy of Sciences Committee on Responsible Science resulting in the consensus report Fostering Integrity in Research (2017). She is the author of two books published by the Harvard Press, The Young Professional's Survival Guide (2012), and the College Administrator's Survival Guide(2006)and a range of publications on institutional and research integrity.
---

Dena Plemmons

Director of Research Ethics Education Program
University of California Riverside
Dena Plemmons is the Director of the Research Ethics Education Program at the University of California, Riverside. The program looks to encourage proactive approaches to research integrity and professional conduct through collaborative engagement in training and education efforts. Dena serves as the Editor in Chief of the journal Science and Engineering Ethics, is an Executive Board Member for the Association for Practical and Professional Ethics, and is an Editorial Board Member for Accountability in Research.
---
Pilar Ossorio
Professor of Law and Bioethics
University of Wisconsin-Madison
Dr. Ossorio is Professor of Law and Bioethics where she is on the faculties of the Law School and the Department of Medical History and Bioethics at the Medical School. In 2011 she became the inaugural Ethics Scholar-in-Residence at the Morgridge Institute for Research, the private, nonprofit research institute that is part of the Wisconsin Institutes of Discovery. She also serves as the co-director of UW's Law and Neuroscience Program, as a faculty member in the UW Masters in Biotechnology Studies program, and as Program Faculty in the Graduate Program in Population Health. Prior to taking her position at UW, she was Director of the Genetics Section of the Institute for Ethics at the American Medical Association, and taught as adjunct faculty at the University of Chicago Law School.
Dr. Ossorio received her Ph.D. in Microbiology and Immunology in 1990 from Stanford University. She went on to complete a post-doctoral fellowship in cell biology at Yale University School of Medicine. Throughout the 1990's Dr. Ossorio also worked as a consultant for the federal program on the Ethical, Legal, and Social Implications (ELSI) of the Human Genome Project, and in 1994 she took a full time position with the Department of Energy's ELSI program. In 1993 she served on the Ethics Working Group for President Clinton's Health Care Reform Task Force.
She received her JD from the University of California at Berkeley School of Law in 1997. While at Berkeley she was elected to the legal honor society Order of the Coif and received several awards for outstanding legal scholarship.
---
Karen Wehner
Director of the Division of Education & Integrity
Health & Human Services Office of Research Integrity
Prior to joining ORI, Dr. Wehner served as the Associate Director of the Division of Research Integrity at the Johns Hopkins University School of Medicine (JHU SOM). In this role, Dr. Wehner was responsible for overseeing, developing, and delivering Responsible Conduct of Research (RCR) training for faculty, postdocs, and staff at JHU SOM as well as consulting on and supporting RCR training for graduate students. Dr. Wehner also functioned as Assistant Research Integrity Officer (RIO), providing comprehensive support for the institution's response to allegations of research misconduct, and she handled other research integrity matters, such as authorship disputes and professional misconduct occurring in the research space.
In addition to her efforts in the RCR education space, Dr. Wehner also spent time as an Adjunct Professor at Stevenson University where she taught an introductory biochemistry course and a laboratory course on molecular biology techniques. Dr. Wehner earned her Ph.D. in Genetics at Yale University, completed postdoctoral work at Stanford University School of Medicine, and conducted basic biomedical research JHU SOM. Dr. Wehner's research employed the use of molecular, genetic, and biochemical techniques and focused on the assembly, regulation, and activity of ribosomes.
Panelists
Steve Ackerman
Vice Chancellor for Research and Graduate Education
University of Wisconsin – Madison
Steve Ackerman, a professor of atmospheric and oceanic sciences, is an expert in the area of satellite meteorology, a field largely invented at UW–Madison. He is well known as an accomplished researcher, teacher and communicator of the science of weather and climate. He previously served as the Associate Vice Chancellor for Research in the Physical Sciences. As Interim Vice Chancellor for Research and Graduate Education, Ackerman oversees the Office of the Vice Chancellor for Research and Graduate Education, which includes administration of 19 cross-campus offices and research and service centers and maintains oversight of the Graduate School. The Vice Chancellor's leadership team consists of faculty and staff members representing the various disciplines of research and graduate education, including administration, compliance, policy, physical sciences, biological sciences, social sciences and arts and humanities.
---
John Baumann
Associate Vice President
Indiana University
John Baumann oversees IU's Human Research Protection Programs, Animal Care and Use Programs, and its Conflict of Interest, Export Controls, and Research Integrity programs, ensuring compliance with all applicable federal, state, and university regulations.
Baumann joined IU in 2009 as the executive director of Research Ethics, Education and Policy (REEP), became executive director of Human Research Protections Program in 2012 and Assistant/Associate Vice President in 2014. Previously, he was vice provost for research at University of Missouri-Kansas City and deputy executive director at the National Development and Research Institutes in New York, NY.
Baumann received his Ph.D. and M.A. from the Graduate Center of the City University of New York. He has been a site visitor for Association for the Accreditation of Human Research Protection Programs (AAHRPP) since 2004 and member of AAHRPP Council of Accreditation 2012-2018.
---
Fred Cate
Vice President for Research
Indiana University
Professor Cate specializes in information privacy and security law issues. He has testified before numerous congressional committees and speaks frequently before professional, industry, and government groups.
In addition to his appointment in the Law School and as Vice President for Research, he is an Adjunct Professor of Informatics and Computing at Indiana University. From 2003 to 2014, he served as the founding director of IU's Center for Applied Cybersecurity Research, a National Center of Academic Excellence in Information Assurance Research and Information Assurance Education, where he is now a senior fellow.
Professor Cate currently chairs the National Academies' study on Law Enforcement and Intelligence Access to Encrypted Content, and he is a member of the National Academies' Forum on Cyber Resilience as well as many other government, industry, and not-for-profit advisory panels. He serves as a senior policy advisor to the Centre for Information Policy Leadership at Hunton & Williams LLP.
Previously, Professor Cate served as a member of the National Academies' Committee on Technical and Privacy Dimensions of Information for Terrorism Prevention, counsel to the Department of Defense Technology and Privacy Advisory Committee, and a member of the National Security Agency's Privacy and Civil Liberties Panel, the Federal Trade Commission's Advisory Committee on Online Access and Security, and Microsoft's Trustworthy Computing Academic Advisory Board, among many others. He chaired the International Telecommunication Union's High-Level Experts on Electronic Signatures and Certification Authorities.
The author of more than 150 articles and books, he served as the privacy editor for the Institute of Electrical and Electronic Engineers' Security & Privacy and is one of the founding editors of the Oxford University Press journal, International Data Privacy Law. He is the co-author of a forthcoming book from Oxford University Press, Bulk Collection: Systematic Government Access to Private-Sector Data.
Professor Cate attended Oxford University and received his J.D. and his A.B. with Honors and Distinction from Stanford University. A former Senator and President of the Phi Beta Kappa Society, he is a fellow of Phi Beta Kappa and the American Bar Foundation, and an elected member of the Council on Foreign Relations and the American Law Institute.
---
Jessica Huber
Associate Dean of Research and Professor
Purdue University
Jessica E. Huber, Ph.D., CCC-SLP, is a Professor of Speech, Language, and Hearing Sciencesand Associate Dean for Research in the College of Health and Human Sciencesat Purdue University. The aim of her National Institutes of Healthfundedresearch program is to develop a theoretical account of the multiple factors that influence speech production and cognitive change in older adults with and without Parkinsondisease (PD) and to translate findings to clinical treatment resulting in improvements in communication.Sheis the inventor of a small wearable device, the SpeechVive device, to treat communication impairments in people with PD. The device elicits the Lombard effect thatcan be exploited to improve speech clarity in individuals with PD while bypassing cognitive and sensory impairments. Her current research continues to examine thetherapeuticoutcomes and physiologic effects of a number of speech therapy techniques including respiratory muscle strength training and the SpeechVive.
---
Susan Martinis
Vice Chancellor for Research and Innovation
University of Illinois Urbana-Champaign
Susan Martinis is Vice Chancellor for Research and Innovation at the University of Illinois at Urbana-Champaign, where she provides leadership for the campus-wide interdisciplinary research institutes, promotes new research initiatives, and oversees the administrative and business processes that ensure the safe, ethical, and productive conduct of research at Illinois.
Dr. Martinis, the Stephen G. Sligar Professor of Molecular and Cellular Biology, studies the mechanisms, evolution, and biomedical applications of protein synthesis and RNA-protein interactions. She is a successful researcher, engaged in entrepreneurial and corporate partnerships, a committed educator, and an experienced administrator.
She earned her B.S. from Washington State University (1985) and Ph.D. at the University of Illinois (1990). She then trained at the Massachusetts Institute of Technology as an American Cancer Society Postdoctoral Fellow. She was hired in 1993 at a start-up biotechnology company, Cubist Pharmaceuticals, where she was awarded the company's first U.S. patent and National Institutes of Health SBIR grant, before moving to academia at the University of Houston in 1997. Cubist Pharmaceuticals grew to over 600 people, developed the life-saving drug Cubicin, and was acquired in 2014 by Merck Pharmaceuticals.  Dr. Martinis also contributed to delineating the mechanism of action for a novel lead antimicrobial drug (AN2690; Rock et al, Science) that was developed by Anacor Pharmaceuticals and made commercially available as the anti-fungal Kerydin in 2014.
Dr. Martinis earned tenure in Houston, Texas, where she received the University of Houston's highest teaching honor, the Enron Teaching Excellence Award, as well as the Teaching Excellence Award from the College of Natural Sciences and Mathematics.  She was also recognized by the Houston Alumni Organization with the Outstanding Faculty Award.
Dr. Martinis moved to the University of Illinois in 2005, and in 2009 was promoted to the rank of Professor, as well as appointed Head of the Department of Biochemistry and also Head of the Department of Medical Biochemistry in the Regional College of Medicine of the University of Illinois. She was named a University Scholar, and in 2015 was honored by appointment as the inaugural Stephen G. Sligar Endowed Professor in the School of Molecular and Cellular Biology.  She is a member of the Center for Biophysics and Quantitative Biology and an Affiliate in the Department of Chemistry.  In addition, she received a prestigious Fellowship from the University of Illinois to participate in the Committee on Institutional Cooperation's (Big 10 Academic Alliance) Academic Leadership Program in 2011-2012.  From 2014-2015, she served as Interim Associate Dean over the Biological, Chemical, Mathematical, and Physical Sciences in the College of Liberal Arts and Sciences and subsequently returned to her position as Head of the Department of Biochemistry.
Dr. Martinis contributed significantly to the founding of the Carle-Illinois College of Medicine, which offers a paradigm-shifting approach to teaching medicine that is engineering-based.  She served on the initial curriculum committee and as Interim Director of Biomedical Sciences and Engineering, where she served on the Dean's inaugural leadership team.
Her research centers on the family of aminoacyl-tRNA synthetases, in particular leucyl-tRNA synthetase, where she has made significant contributions over 25 years to understand quality control mechanisms, tRNA recognition, and a non-canonical role in mitochondrial group I intron splicing. Her research program on leucyl-tRNA synthetase has been federally supported by the National Institutes of Health and National Science Foundation. She has also received previous funding from the Human Frontiers Science Program, the Robert A. Welch Foundation, the American Chemical Society Petroleum Research Fund, and the Texas Advanced Research Program.  She founded and currently leads a W.M. Keck Foundation-supported team of six research laboratories at the University of Illinois that spans cell, structural, and computational biology, as well as biochemistry. The goal of this Keck team is to discover and characterize non-canonical activities of as many as twenty splice variants of mammalian leucyl-tRNA synthetases. Early successes of this team are launching Professor Martinis' research program into new directions and frontiers that have potential to redefine systems biology and yield innovative biomedical therapeutics.
She is currently President of the Association of Medical and Graduate Departments of Biochemistry (AMGDB) across North and Central America. She has served as an inaugural member of the National Institutes of Health Molecular Genetics A study section and participated in Review Panels for the National Science Foundation. Dr. Martinis was an Editorial Board Member of the Journal of Biological Chemistry for five years.
---
Shireen Rizvi
Associate Professor of Psychology
Rutgers University
Dr. Shireen Rizvi is an Associate Professor in Clinical Psychology at the Graduate School of Applied and Professional Psychology (GSAPP), Rutgers University. She received her doctorate in clinical psychology from the University of Washington where she studied borderline personality disorder and DBT for more than five years under the mentorship of Dr. Marsha Linehan. She completed her predoctoral clinical internship at the Boston Consortium in Clinical Psychology and an NIMH postdoctoral fellowship at the National Center for PTSD at the Boston VA Healthcare System. Dr. Rizvi has published over 75 peer-reviewed articles and book chapters on topics related to DBT, BPD, and cognitive-behavioral treatment. She is the author of the book" Chain Analysis in Dialectical Behavior Therapy" and Co‐Editor of "DBT in Clinical Practice (2nd ed.), both published by Guilford Press. She teaches and trains in CBT and DBT at GSAPP. She is an elected board member of the Association for Behavioral and Cognitive Therapies (ABCT). She is also a founding member of the New York City Cognitive Behavioral Therapy Association. Furthermore, she was the Program Chair for the 2010 and 2011 annual conference of the International Society for the Improvement and Teaching of DBT (ISITDBT; www.isitdbt.org) and served as the President of the Board of that organization. Dr. Rizvi has received research funding from Rutgers University, the American Foundation for Suicide Prevention, the National Institute on Drug Abuse, and the National Institute of Mental Health.
Facilitators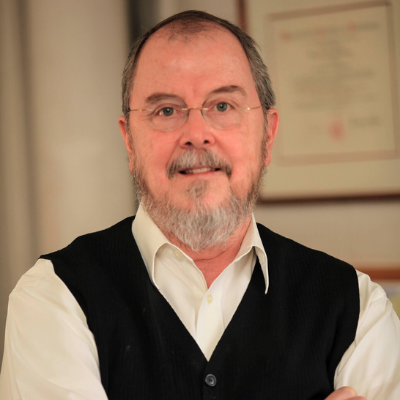 Philip DeShong
Professor of Chemistry & Biochemistry
University of Maryland
Dr. Philip DeShongis a Professor of Chemistry and Biochemistry at the University of Maryland. In addition to his academic appointment, Dr. DeShong serves as the Chief Compliance Officer, and Chair of the Conflict of Interest and Institutional Conflict of Interest Committees. In conjunction with Dr. Robert Dooling, he has presented courses and workshops on Responsible Conduct of Research in the United States and Ireland. Dr. DeShong is Fulbright Fellow, a Fellow of the American Association for the Advancement of Science and the New York Academy of Sciences. Dr. DeShong is also Founder and President of SD Nanosciences.
---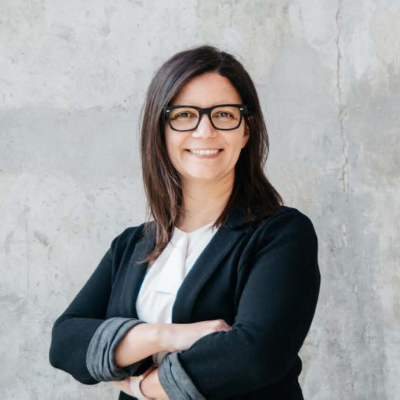 Becca Hopson (Conference Planning Committee)
Assistant Director of Education and Outreach
Indiana University
Becca Hopson serves in the Office of Research Compliance through the Vice President for Research promoting research integrity through education, training and outreach for Indiana University.
---
Alison Kerr
Senior Researcher of Leadership and Executive Development
National Center for Professional and Research Ethics
University of Illinois Urbana-Champaign
Alison Kerr is a Senior Researcher of Leadership and Executive Development at the National Center for Professional and Research Ethics (NCPRE) at the University of Illinois at Urbana-Champaign. Dr. Kerr completed her PhD in Industrial-Organizational Psychology and the University of Tulsa in Tulsa, Oklahoma. She also has a M.A. degree in industrial-organizational psychology from The University of Tulsa and a B.A. degree in psychology from the University of Southern California in Los Angeles, California.  Her dissertation research was a comprehensive evaluation of a professional ethics training program which utilizes expert-witness role-play for engineering education. Her research interests include training development and evaluation as explored across a variety of academic disciplines and organizational settings. Her most recent projects have focused on developing engineering and science students' relevant non-technical professional skills including leadership, creativity and ethical practice and presentation.
---
Glenn Krell (Conference Planning Committee)
Director of Research Integrity
Rutgers University
Glenn Krell is Director of Research Integrity in the Office of Research and Economic Development at Rutgers, The State University of New Jersey. Since 2018 Glenn has been leading a peer discussion group in the Big Ten Academic Alliance on Responsible Conduct of Research (RCR). The group has held monthly conference calls on RCR topics for nearly three years and has hosted discussions with thought leaders in RCR. At Rutgers Glenn is responsible for research misconduct investigations; the financial conflict of interest disclosure program for researchers, and coordination of the RCR education program. Glenn has a master's in public administration and more than 20 years' experience as a university research administrator, including working with research faculty at the University of California Berkeley and UCSF.
---
Kelly Laas
Center for the Study of Ethics in the Professions
Illinois Institute of Technology
Kelly Laas is the Librarian/Information Researcher at the Center for the Study of Ethics in the Professions (CSEP) at the Illinois Institute of Technology. During her eleven years at CSEP, she has supervised a number of projects relating to the development of online ethics resources and collections, including the management of CSEP's large Ethics Codes Collection. She  is currently collaborating with the National Academy of Engineering's Center for Engineering, Ethics and Society in developing bibliographies and other materials for the Online Ethics Center, as well as developing the Ethics Education Library, an online database of articles, syllabi, ethics case studies, and best practices of how to integrate ethics into existing technical courses and workshops. Along with coordinating the Center's funded projects, Ms. Laas also collaborates with Illinois Tech faculty in engineering, science, the social sciences and business schools to help integrate ethics into existing courses. Laas is currently the Upper Midwest Regional representative for the Intercollegiate Ethics Bowl, and has helped organize the Chicago High School Regional Ethics Bowl for the past two years.  She received her MLS in 2005 from the University of Illinois at Urbana-Champaign, and is a member of the College and Research Libraries division of the American Library Association.
---
Christopher Lehmann (Conference Planning Committee)
Research Integrity Officer
University of Illinois at Urbana-Champaign
Chris Lehmann serves as the Research Integrity Officer within the Office of the Vice Chancellor for Research & Innovation at the University of Illinois at Urbana-Champaign. He coordinates campus-level Responsible Conduct of Research (RCR) education. He is a Clinical Professor of Civil & Environmental Engineering and a Research Affiliate with the Illinois State Water Survey in the Prairie Research Institute.
---
Cecon Mahapatra
Senior Compliance Officer
Purdue University
Cecon Mahapatra serves as the Senior Compliance Officer at the Office of Executive Vice President for Research and Partnerships, Purdue University. In her current position, she works in areas of research compliance which includes responsible conduct of research and conflicts of interest. She holds a Ph.D. in Biology from India and completed her post-doctoral training in Molecular Neurogeneticsand Toxicology at Purdue University and University of Vermont College of Medicine. Prior to working in Research administration, she worked as a Research Scientist at Purdue University and was involved in research, teaching, and mentoring undergraduate and graduate students in the areas of Molecular Toxicology and Environmental Health.
---
Heather McFadden (Conference Planning Committee)
Director of Responsible Conduct of Research Education
University of Wisconsin – Madison
Heather McFadden is Director of Responsible Conduct of Research Education within the Office of the Vice Chancellor for Research and Graduate Education at the University of Wisconsin–Madison. In this role, she leads the campus compliance requirements for RCR mandates, specifically NSF and USDA. She also serves as a resource to the T32 community. Heather's Ph.D. is from UW–Madison in Educational Leadership and Policy Analysis.
---
James Mohler
Research Integrity Officer & Associate Dean of the Graduate School
Purdue University
Dr. James ("Jamie") Larue Mohler is professor of Computer Graphics Technology (CGT) at Purdue University. Dr. Mohler began his academic career in 1994 and was promoted to professor in 2009. Past administrative roles include senior research scientist of multimedia and web development in Information Technology at Purdue (2002-03); director of the ITaP Informatics Group (2003-05); assistant department head, CGT (2008-09); associate department head, CGT (2009-11); interim associate dean for graduate programs, Purdue Polytechnic Institute (2011); associate dean of academic affairs and diversity, Polytechnic (2011-15); interim director of the Division of Interdisciplinary Technology Studies, Polytechnic (2015). He is currently serving as Research Integrity Officer for Purdue University and Associate Dean of the Graduate School with a focus on administrative activities related to academic governance, IT and data analysis, and thesis/dissertation deposit and dissemination.
Dr. Mohler is a Purdue University Faculty Scholar, a member of the Purdue University Teaching Academy and a past faculty fellow for the Discovery Learning Center and Owen and Tarkington Residence Halls. Dr. Mohler is a member of Purdue's ADVANCE team and has served as a Diversity Catalyst at Purdue University for the last two years. He has served as a facilitator for diversity training at the university and has been actively engaged in the college relative to efforts regarding equity, inclusion and advocacy for faculty, staff and students.
Over the last 10 years Jamie has taught graduate courses on research methods, perception and visual intelligence, and university honors courses on various computer graphics topics. He has or continues to work with 10 PhD students as committee chair or co-chair. He has or continues to serve as a member of 10 other PhD or MS graduate committees. He continues to teach the required course for all technology MS and PhD students, TECH 646 – Research Methods for Business and Industry.
Dr. Mohler has authored, co-authored, or contributed to over 21 texts related to computer graphics and media development and over 71 articles for refereed, reviewed, or trade publications. He has been the recipient of 1.5 million dollars in grants.
---
Greg Swain
Professor of Chemistry and Neuroscience Program Member
Michigan State University
Dr. Greg Swainis a Professor of chemistry and a member of the Neuroscience Program at Michigan State University. In addition to his academic appointments, Dr. Swainserves as the Neuroscience Graduate Program Director and as the Responsible Conduct of Research Education Coordinator for The Graduate School. He directs an interdisciplinary research program focused on understanding structure-property relationships of different carbon electrode materials (e.g., conducting diamond and tetrahedral amorphous carbon), as studied by electrochemical and spectroelectrochemical methods, and tailoring the properties of these electrodes for application as chemical and biochemical sensors for health and the environment, and as microelectrodes for neuroanalytical chemistry. He has served or serves in various leadership positions at the national level including as a former Editor and Editor-in-Chief of the scientific journal, Diamond and Related Materials (Elsevier, 2009-2014), a former member of the Committee for Professional Training (American Chemical Society, 2015-2019), and current Editor for the journal, Electroanalysis (Wiley). At the university level, he served as an At-large Member of the University's Steering Committee and Faculty Senate (MSU, 2017-2019) and as an Academic Advancement Network Fellow (MSU, 2018-2019). He is a Fulbright Fellowship recipient and a member of the American Chemical Society, Electrochemical Society, International Society of Electrochemistry, and National Association of Corrosion Engineers.