BIOS
Doris Carroll is a nurse of 37 years, still working full time specializing in HIV and Primary Care, a Chief Union Steward at her hospital, Vice President for the Illinois Nurses Association and the Illinois AFL-CIO; and founder of the NursesTakeDC movement, a nationwide grassroots movement to pass federal legislation for Safe Patient Limits, HR2581. She has worked with her union and other nursing organizations to support staffing ratios by supporting the passage in Illinois of legislation, HB 2604, which unfortunately hasn't passed; thereby nurse staffing is now in crisis in Illinois as they battle COVID 19 pandemic. She continues to actively work in the fight against the COVID 19 pandemic at her hospital, in Illinois, and across the country with her activism and leadership. 
Elise Foster, has been a member of the National Association of Letter Carriers Branch 11 and has worked as a letter carrier with the United States Postal Service for 25 years. In 2000, she was elected shop steward at the Cesar Chavez (60608) station and in 2009, she was elected Recording Secretary for NALC, Br. 11 Chicago. In 2013, she was appointed Vice-President of Branch 11 and in 2015, she was elected to continue as Vice-President. This is the position she currently serves in. Elise is the first woman to be elected Recording Secretary and Vice-President of her local.  In 2020 Elise was named the Chicago Federation of Labor Woman of the Year.
Elise is a graduate of the NALC Leadership Academy Class Six and the Regina V. Polk Women's Labor Leadership School. She earned a certificate in leadership from the University of Illinois' School of Labor and Employment Relations-Women and Power Leadership Program. Additionally, she attended 2016 Midwest School for Women Workers. She has also completed coursework at Malcolm X College.
Elise is also a mentor of graduates of the NALC Leadership Academy and a positive role model for those aspiring to become labor leaders within their unions. She has recently taken on the role of instructor at the NALC Region 3 (Illinois) Leadership Academy for letter carriers. Classes here focus on writing skills, public speaking, strategic planning, leadership styles, and much more. Elise is the personal mentor to three of the class participants as well.
Elise was elected as a National AFL-CIO delegate to the 2012 National Convention as well as a delegate to the Illinois AFL-CIO Constitutional Convention. In 2015, she was the first recipient of the Regina V. Polk Alumna of the Year Award. And, in 2016, she was honored by the Chicago Coalition of Labor Union Women with the Florence Criley Award. In addition to her work with Chicago CLUW and APRI, she is also the Recording Secretary of the Chicago Chapter of the Coalition of Black Trade Unionists (CBTU).
Elise is dedicated to community service. Through the NALC, she has coordinated the Letter Carrier's Food Drive for Br. #11 and worked with the Muscular Dystrophy Association (Fundraising) and the Branch 11 Breast Cancer Fundraising Committee.
When she is not fighting for workers' rights, she likes to play bingo and spend time with her family including her daughter Jalisa who currently lives in Chicago.
Latisa Kindred is a Career and Technical Education (CTE) instructor at Simeon Career Academy High School in Chicago, IL, where she teaches Electricity. She successfully completed her apprenticeship with International Brotherhood of Electrical Workers (IBEW) Local #134 in Chicago, and earned her Bachelor's Degree in Workforce Education Development from Southern Illinois University in Carbondale. In 2007, she began teaching the only high school Electricity program in the Chicago Public Schools (CPS) system at Simeon, which is the largest CTE school in the Chicago Public Schools system. She transformed Simeon's Electricity shop. Today, it serves as preparation for the post-secondary options offered in the Electrical/Construction industries. She developed two and three-year high school Electricity course syllabi for CPS, and works continuously to develop course work that supports her student's needs. She has introduced countless students to opportunities offered by Local #134. Her mission to prepare youth for the electrical construction industry has been fulfilled; her former students include IBEW Local #134 Trainees, Apprentices, a Project Manager, and Junior Electrical Estimator, in addition to those who pursued careers in other industries.
In June of 2014, Latisa attended the Midwest School for Women Workers in Champaign-Urbana, Il, which sparked a passion for Women's Labor Leadership and Labor Education. Since that time, she has attended the Midwest School, the Regina V. Polk Women's Labor Leadership Conference in 2016, the AFL-CIO's Women's Global Leadership program in 2017, and the Polk Women and Power School in 2019. She has also led workshops at the Midwest School in 2015 and 2016, the Women Build Nations Conference in 2015 and 2016, the Labor and Research Action Network in 2016, the United Association for Labor Leadership in 2016, and was chosen to serve as a Teacher in Training at the Polk Conference in 2018.
In recent years, Latisa expanded her teaching by working as a labor educator and trainer. Since attending the Midwest School for Women Workers (MSWW) for the first time in 2014, Latisa has co- presented on varying subjects at MSWW, Women Build Nations, the Labor Research Action Network (LRAN) Conference, and the Regina V. Polk Women's Labor Leadership Conference. Latisa serves on several boards, including the Chicago Women in Trades Board of Directors, the DePaul University Labor Education Center Advisory Council, and the Regina V. Polk Advisory Board. Latisa was born in Altgeld Gardens, a housing project on the far southside of Chicago. She spent her school aged years in Waukegan, Il, a far north suburb of Chicago. Her varied experiences in both communities nurtured and cultivated her activism. She served as Simeon's school delegate to the Chicago Teachers Union (CTU), and in their 2012 strike, organized the school's picket line. She also served on the joint board between CTU and the CPS CTE department, and participated in contract bargaining for Article 18 of the CTU contract, which covers Career and Technical Education. Dedicated to preparing minorities and women for the building trades, Latisa has also taught Chicago Women In Trades Technical Opportunities Program (TOP). Today, she serves as Treasurer for The Sisters of IBEW Local #134, the union's women's committee. She currently lives on Chicago's southside with her high spirited daughter, who feels right at home at marches and rallies. She enjoys traveling in her free time.
Sarah Lyons is a research analyst for UNITE HERE Local 1, Chicago's hospitality workers union. UNITE HERE Local 1 represents over 15,000 members in Chicago and Northwest Indiana who work in hotels, O'Hare and Midway airports, restaurants, school cafeterias, stadiums, convention centers like McCormick Place and Navy Pier, and casinos. Sarah authored the union's 2016 report "Hands Off Pants On: Sexual Harassment in Chicago's hospitality industry," after she and her team surveyed nearly 500 women working in Chicagoland hotels and casinos. The report helped launch the "Hands Off Pants On" campaign, which resulted in a landmark legislative victory with the passage of city ordinance that ensures that all Chicago hotel workers who clean alone in guest rooms and rest rooms are equipped with panic buttons.
Marcie Pedraza is a member of United Auto Workers Local 551 and has been a union electrician for 20 years.  She is a graduate of the Regina V. Polk Women's Labor Leadership conference, a program that has trained women labor leaders for 3 decades.  She has been involved with several committees in her union in a variety of community service projects. She is a community organizer passionate about environmental justice, and as part of the Southeast Environmental Task Force, is fighting for a cleaner neighborhood.  She is an elected member of the Local School Council at Washington Elementary, where her and other parents are campaigning to build a new school. 

Marcelina Pedraza is a lifelong resident of Chicago's southeast side.  She comes from a blue collar family and is a 4th generation union worker.  Besides working on robots at Ford's Chicago Assembly Plant, she enjoys rock concerts and traveling with friends and family. She has an 8 year old daughter and a 20 year old cat who tolerates them.
Jennifer Taylor and Jesse Gauger-Kiraly have been partners at a new construction site in the suburbs of Chicago for the past few months.  Jennifer has 22 years as a union electrician; Jesse has 8.  They have seen changes on their jobsite because of Covid-19.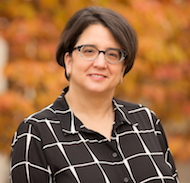 Emily E. LB. Twarog is currently an ACLS Burkhardt Residential Fellow at the Newberry Library. She is an associate professor of history and labor studies at the University of Illinois' School of Labor and Employment Relations – Labor Education Program and Co-Director of the Regina V. Polk Women's Labor Leadership Conference. She earned her doctorate in American History at the University of Illinois at Chicago and a master's in Labor Studies at the University of Massachusetts Amherst's Labor Resource and Research Center. Her book Politics in the Pantry: Housewives, Food, and Consumer Protest in 20th Century America (Oxford University Press, 2017) examines the ways in which housewives in America used food protests as political tools to gain political influence both locally and nationally.
Emily is sits on several boards including United Association for Labor Education and the Mother Jones Heritage Project. She is also the Innovations Editor at the Labor Studies Journal and an Editorial Board Member of LaborOnline, the online journal of LAWCHA.
Emily grew up in New England and after moving around the country settled in the Chicago area in 1999. She spent 15 years in the food service industry as a line cook, drive-thru cashier, assistant pastry chef, bread baker, scone entrepreneur, and server. She was the president of GEO/UAW Local 2322 at the University of Massachusetts Amherst, a community organizer with the Campaign for Labor Rights and Jobs with Justice, and a member of UNITE HERE Local 1 and a union steward in a downtown Chicago hotel where she worked as a server.  She currently lives in Skokie with her husband who organizes workers, two marvelously curious boys who are growing up on the picket line, and one very fluffy dog named Roxi and a new puppy named Rocket. In 2017, she was elected to the Skokie School District 73.5 for a four year term.
Resources
Honoring Working Women, Just in Time For Mother's Day              Just In Time For Mothers Day – Kindred
Impact of Covid 19 on Women Workers: workingclassstudies.wordpress.com/2020/04/20/covid-19-is-a-perfect-storm-for-women-workers/fbclid=IwAR3zMSopnFbghZPohOpmKPt2ECh8UtoYzVJXrWyzxufB4C0QVbPyTAU14L4
Impact of Covid 19 on US Health Care Workers: https://www.medscape.com/viewarticle/927811
Illinois Nurses Association Counter Protest  on April 24: https://www.wbez.org/stories/photos-hundreds-gather-downtown-to-protest-stay-at-home-order-extension/a7def14c-b547-44db-a5a0-84d6af097a0
Employees rights for protections in the workplace per OSHA: https://content.govdelivery.com/accounts/USDOL/bulletins/2858419