---
Graduate students – PhD
Spring 2022
Dissertation title: The food matrix and its effect on human protein metabolism

Kevin is a Postdoctoral Research Associate at UC Davis
---
Dr. Colleen McKenna, PhD
Spring 2022
Dissertation title: Regulation of skeletal muscle strength adaptations by dietary protein and resistance training in middle adulthood

Colleen is a Postdoctoral Research Associate at the University of Colorado Anschutz Medical Campus within the Division of Endocrinology, Metabolism, and Diabetes
---
Dr. Amadeo Félix Salvador, PhD
Spring 2021
Dissertation title: Performance nutrition to support athletes and aging
Amadeo is a Postdoctoral Research Associate at the University of Missouri within the Department of Nutrition and Exercise Physiology
---
Dr. Joseph Beals, PhD
Spring 2018
Dissertation title: Human obesity and its influence on muscle protein synthesis
Joe is a Postdoctoral Research Associate at the Center for Human Nutrition within the Department of Medicine at Washington University School of Medicine
---
Dr. Stephan van Vliet, PhD 
Spring 2017
Dissertation title: Regulation of postprandial protein metabolism after food ingestion and exercise
Stephan is a Postdoctoral Research Associate at the Center for Human Nutrition within the Department of Medicine at Washington University School of Medicine
---
Graduate Students – MS
Isabel G. Martinez, M.S.
Thesis title:  Manipulating dietary protein density and its effect on training induced muscle performance and overall health among middle-aged adults
Spring 2018
Isabel is a nutrition consultant in the Philippines
---
Justin Parel, M.S.
Spring 2017
Thesis title: The whole body protein turnover response to the ingestion of intrinsically labeled eggs at rest and after endurance exercise
Justin is CEO of Nomad Training Systems
---
Evan Shy, M.S. 
Fall 2016
Thesis title: Effect of meal composition to modulate the anabolic response during recovery from resistance exercise
Evan is the CEO of ShyTown Fitness
---
Rafael Alamilla, M.S.
Spring 2020
Thesis title: The effect of leucine and dileucine ingestion on muscle protein turnover in healthy young men
---
Jade Hamon, M.S.
Spring 2022
Thesis title: Relationship between diet quality and molecular mediators of muscle health
---
Research Assistants
Adam Sukiennik
2014-2015
---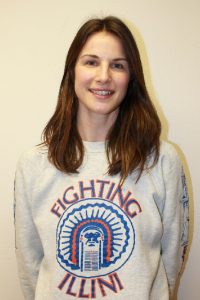 Meredith (Meddy) Hurd
Project Coordinator: 2017-2018
---
Undergraduate students

2014-2015

Pictured from left to right: Tommy Pickett, Steven Pochron, Jay Johnson, Brandon Pagni,  Justin Young, Noah Moore, Emily Smiarowski, and Jessica Tyspin  (Not Pictured: Baylee Hussain)
---