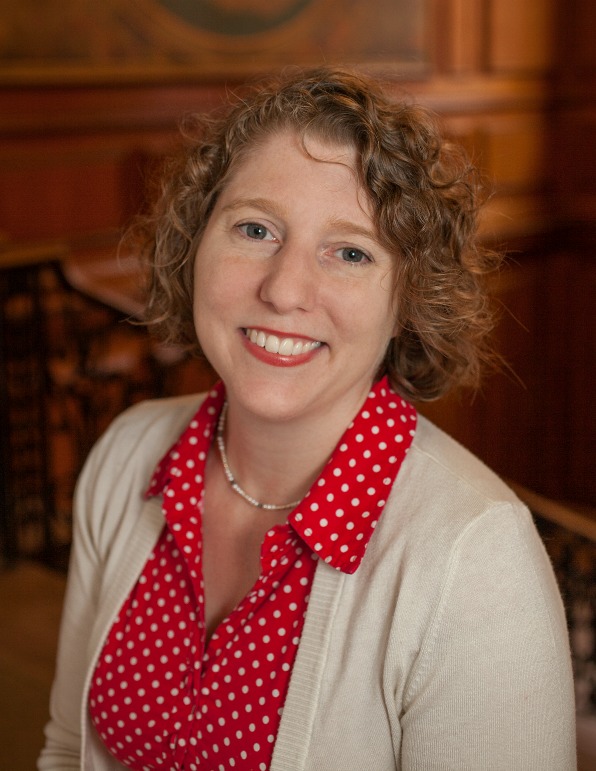 Lynne M. Thomas, head of The Rare Book & Manuscript Library, has been nominated for the Hugo Award, which is considered science fiction's most prestigious award. Thomas is already a nine-time Hugo Award winner, most recently taking home a Hugo Award last year for Best Semiprozine (a non-professional periodical publication) for Uncanny Magazine. Thomas has been a Hugo Award finalist nineteen times in the past decade.
Hugo Award finalists were announced on April 13, 2021. Uncanny Magazine has been nominated for Best Semiprozine again this year. Thomas is the co-editor-in-chief and co-publisher of Uncanny with her husband Michael Damian Thomas.
Four short fiction finalists on the Hugo Award nomination ballot are from Uncanny Magazine. "Burn, or the Episodic Life of Sam Wells as a Super" by A.T. Greenblatt is a finalist for Best Novelette; "The Inaccessibility of Heaven" by Aliette de Bodard is a finalist for Best Novelette; "Badass Moms in the Zombie Apocalypse" by Rae Carson is a finalist for Best Short Story; and "Metal Like Blood in the Dark" by T. Kingfisher is a finalist for Best Short Story.
Thomas stated, "We are deeply grateful that the science fiction and fantasy literature community has recognized our work on Uncanny Magazine. It is a fantastic group of finalists, and we look forward to seeing that excellence recognized at the Hugo Awards."
Past Hugo Award wins for Thomas include Chicks Dig Time Lords: A Celebration of Doctor Who by the Women Who Love It (Best Related Work) in 2011; SF Squeecast (Best Fancast) in 2012 and 2013; Best Editor, Short Form and Uncanny Magazine (Best Semiprozine) in 2018; and Uncanny Magazine (Best Semiprozine) in 2016, 2017, 2019, and 2020. A comprehensive list of her awards is found in the Science Fiction Awards Database at www.sfadb.com/Lynne_M_Thomas.
The fan-nominated Hugo Awards are sponsored by the World Science Fiction Society (WSFS). Winners will be announced in December at DisCon III, the 79th World Science Fiction Convention, in Washington, DC. This will be an in-person convention.
For more information about the Hugo Award, visit thehugoawards.org.