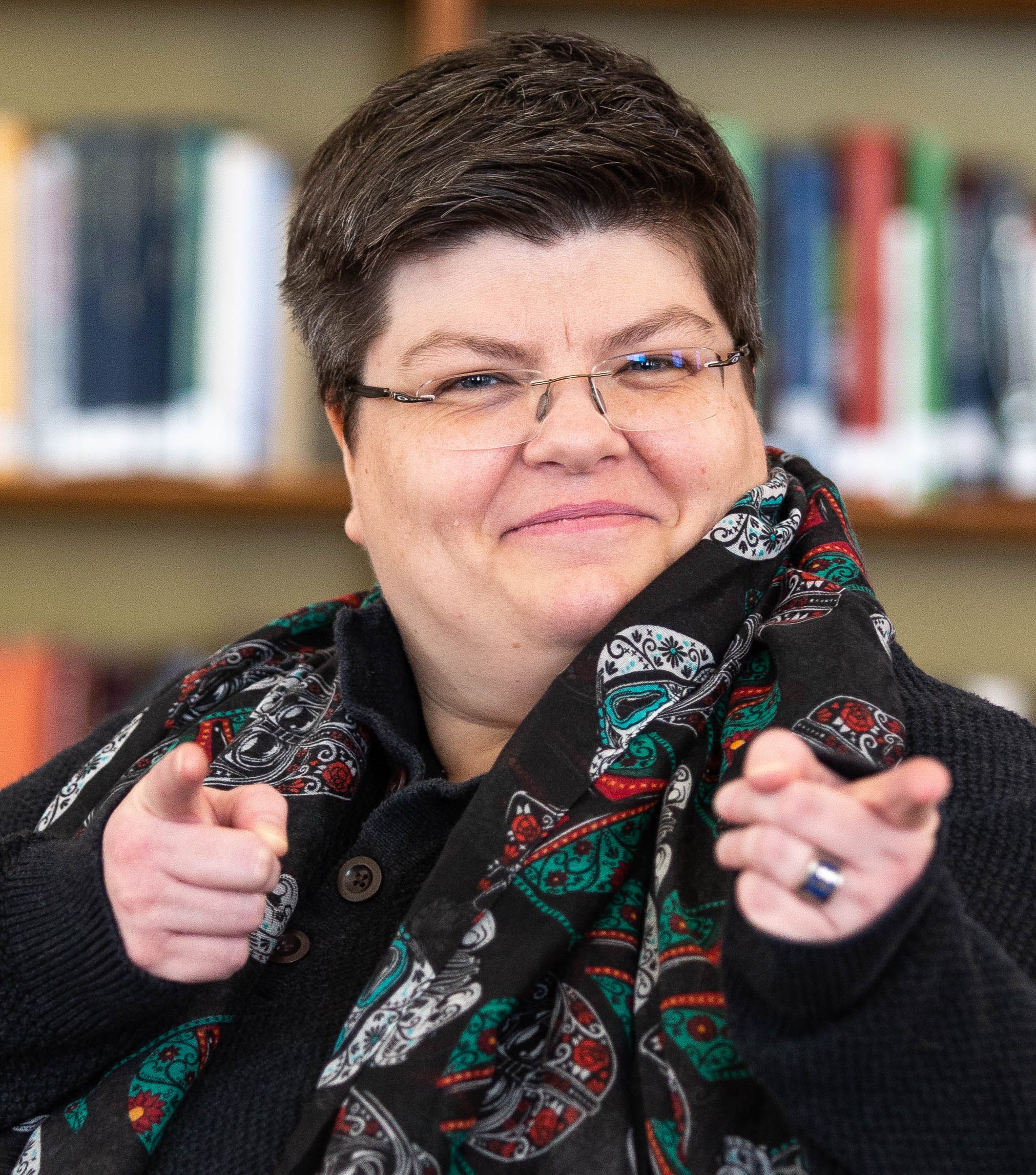 The Medical Library Association (MLA) has awarded, the MLA Diversity, Equity, and Inclusion Task Force, of which JJ Pionke, Applied Health Sciences Librarian & Assistant Professor at the University of Illinois at Urbana-Champaign (UICU), is a member, the 2021 MLA President's Award. This award celebrates and recognizes those individuals who have displayed a noticeable impact on the association in the past year and who have furthered the purposes of health sciences libraries and health sciences librarianship.
As an employee of the University Library since 2014, Pionke has furthered outstanding contributions to the field of health science librarianship. Focusing his research on disability and the library, Pionke has had an impact at the library, campus, regional, and national level. He has supported a wide variety of fields including Speech and Hearing Science, the Veteran Center, the Center for Aging and Disability, and Disability and Rehabilitation Educational Services. Furthermore, he has received numerous grants and awards including the Arnold O. Beckman Research Award and an American Library Association (ALA) Carnegie Whitney Grant.
Pionke is also a member of the Diversity, Equity, and Inclusion Task Force, which has made MLA a much more diverse and inclusive association ever since 2017. The Task Force even transitioned to a standing MLA Committee in March of 2020. The work of the task force included improving and evaluating MLA practices as they relate to diversity and inclusion in MLA's mission, values, ethics, publications, and activities. Pionke, along with the other task force members, aimed to build programs that were welcoming and inclusive within MLA. The 2021 MLA President's Award recognizes these efforts and the many initiatives of the Diversity, Equity, and Inclusion Task Force. Their major initiatives include a survey of the membership and a subsequent report in the Journal of the Medical Library Association, two critical librarianship webinars, and a Twitter chat.
Pionke stated, "I am very excited about this award because it recognizes the complex and groundbreaking work that the Diversity, Equity, and Inclusion Task Force, of which I was a member, did in order to improve the Medical Library Association for all of its members. The work that we did led to multiple changes within the association, including a push for more accessibility of the conference as well as the creation of caucuses that focus on minority groups."
The MLA President's Award will be presented virtually on May 10th at the MLA '21 Awards Ceremony. Congratulations to Pionke on this great accomplishment!
Read more about the 2021 President's Awards here.