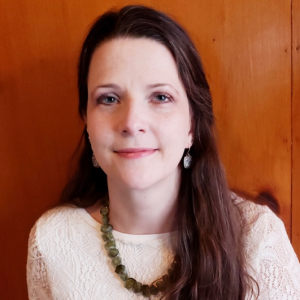 Heidi J. Imker has been invited to serve on the Steering Committee as an advisor to the Association of American Universities (AAU) and the Association of Public and Land-grant Universities (APLU) to share her expertise and perspective on research data sharing and public access.
Imker led Illinois' participation in an invite-only AAU-APLU Workshop: Accelerating Public Access to Research Data in October 2018. To build on the workshop, a Steering Committee is being convened to advise AAU and APLU on strategic next steps to advance their work on data sharing. Imker will be providing guidance to the AAU-APLU Public Access Working Group from the perspective of a campus stakeholder, who understands the intricacies of data sharing and how these intricacies intersect with campus policies and research practices. Accounting for these nuances is critical to success in this area.
"The APLU and AAU are critical associations in higher education, and it's a sign of the growing significance of data sharing and public access that these organizations are working to formulate strategies across the academy," said Imker. "I'm thrilled to participate to share our experiences at Illinois and ensure Illinois' voice is well-represented in shaping future directions." 
Imker is the Associate Dean for Research and Associate University Librarian at Illinois and Director of the Research Data Service. In her AUL role, she leads the Office of Research, whose units include the Scholarly Commons, Research Data Service, and Scholarly Communication and Publishing. These entities support researchers' needs as digital and computational tools and methods gain adoption and as scholarly norms change around open publication and data.
Together, the Steering Committee and the association staff will develop a vision and strategy for accelerating public access to research data, articulated through a brief strategic plan document. In addition to guiding Workshop follow-up activities, the role of the Steering Committee is to act as thought partners with AAU and APLU to understand the scope and landscape of current data sharing practices and policies as well as the current levers that exist to influence institutional and cultural change.
Imker's expertise and input on public access to research data will be very valuable, and the University Library congratulates her on her invitation to serve on the Steering Committee.