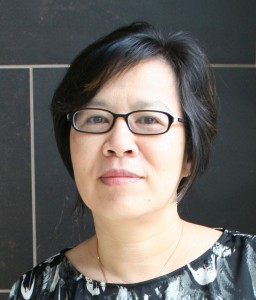 Clara M. Chu, Director and Mortenson Distinguished Professor at the Mortenson Center for International Library Programs in the University of Illinois Library, has been appointed to a two year term as the ALA representative to the U.S. National Commission for UNESCO.
UNESCO, the United Nations Educational, Scientific, Cultural Organization, builds international networks to foster access to education, intercultural understanding, scientific cooperation, and freedom of expression. The U.S. National Commission for UNESCO advises the Department of State and works with UNESCO on issues related to these issues. John Wilkin, Juanita J. and Robert E. Simpson Dean of Libraries and University Librarian applauded this news, noting, "I'm pleased to see Clara's contributions to both international librarianship and educating the profession recognized by this great honor."
In a statement released by ALA, Chu highlighted the role of libraries in serving UNESCO's goals: "I am truly honored to represent the American Library Association in articulating the transformational role of libraries and ensuring information access for all, in strategic alignment with UNESCO priorities."
Chu joined the University of Illinois Library faculty in June 2015 as Director of the Mortenson Center, and previously served as chair and Professor of the Department of Library and Information Studies at UNC-Greensboro. She is the second Director of the Mortenson Center at the University Library to serve on the commission, preceded by librarian emeritus Barbara Ford.