A few of our brothers were proud to represent Nu Xi at NCDCon this year! They met lots of Brothers, learned more about what it means to be in Kappa Kappa Psi, and are excited to share what they have learned with Nu Xi.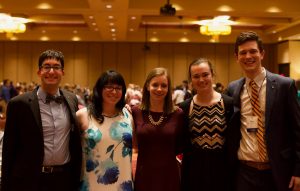 Here is our President, Tom Jozefowicz, with the other NCD B1G Ten Presidents!
Thank you so much to TBS Zeta Alpha at ISU for hosting this wonderful and inspiring event.