If you need to compress a PDF to make the file size smaller, you can do so using Adobe Acrobat.
Once you open the PDF you want to compress, use the search bar on the right side of the application to search the tools for "optimize PDF".
After selecting "optimize PDF" a menu will pop up at the top of the application. From this menu select "Reduce File Size".
After selecting "Reduce File Size" you will be prompted to choose where to save the new, compressed file.
If the processed worked you will see a notification pop up on the bottom right of your screen.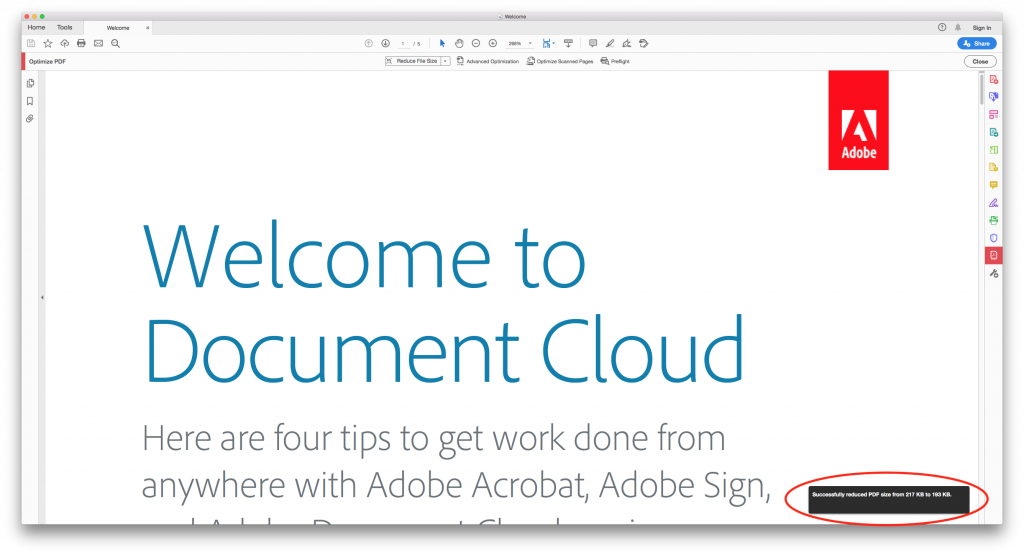 If you do not have Adobe Acrobat downloaded, Adobe does offer a free compression tool that can be used in a browser.
smallpdf.com is another online compression tool. So many options!