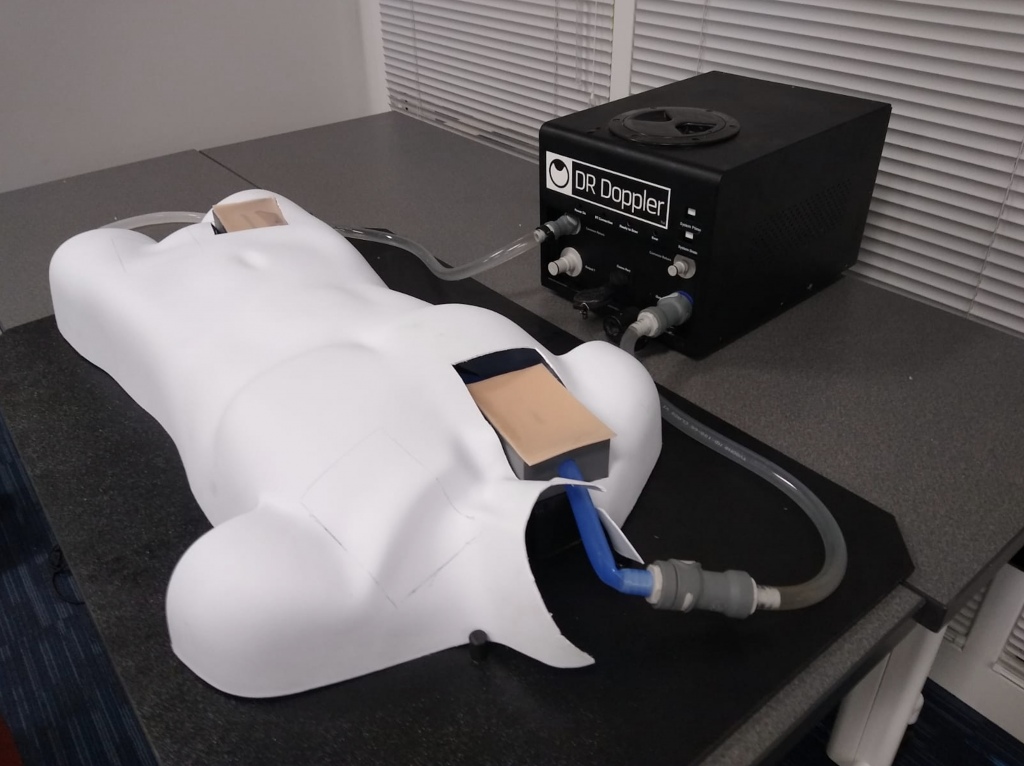 Extra Corporeal Membrane Oxygenation (ECMO) is a procedure performed to resuscitate failing patients during lung or heart surgery. Funded by Jump ARCHES, we have developed a new and innovative training simulator to educate health care teams in performing this procedure. The task trainer is controlled by a software model of human physiology engine which can simulate various conditions during the ECMO procedure such as extreme hemodynamic instability and hypoxemia. The system provides immersive experiences such as pulsations and "blood" flow in the underlying vessels. It has realistic, flexible vasculature to practice cannulation, and a blood substitute that changes color to simulate oxygenation.
The ECMO Simulator consists of a programmable pump, manikin torso, cannulation pads, and a system of tubes that hook up to the pump. Read the spec sheet here.
This project was funded by Jump ARCHES in 2016 with Primary Investigators Dr. Pramod Chembrammel of the University of Illinois and Dr. Matthew Bramlet of OSF HealthCare. Other members of the team include HCESC's simulation engineers Anusha Muralidharan and Harris Nisar and research scientist Dr. Inki Kim.
The ECMO training simulator is currently being used by the U.S. Air Force En route Care Research Center within the Department of Defense to train military medical personnel.
INTERESTED IN OBTAINING THIS TECHNOLOGY? CONTACT US TODAY!