For our last interview of the academic year, Dean Hamilton speaks with Liza Sylvestre, Coordinator of the Giertz Education Center at the Krannert Art Museum, and a 2019 alumna of our MFA program in Studio Art. They discuss an ambitious project Liza began earlier this year as part of her time as a Kate Neal Kinley Fellow – an effort that has taken on new life and significance during this time of growing reliance on technologies of telepresence.
Their discussion centers on "Inaccessibilty as Material," a recent interview conducted by Liza and her collaborator Christopher Jones with artist Alison O'Daniel, and posted this week on the arts publication Sixty Inches from Center.
As part of a larger curatorial project in planning with University of Illinois-Chicago's Gallery 400 and the University of Chicago, Liza and Christopher talk with O'Daniel about her work The Tuba Thieves. You can find our audio interview with Liza as well as a transcript below, following two film stills from O'Daniel's project.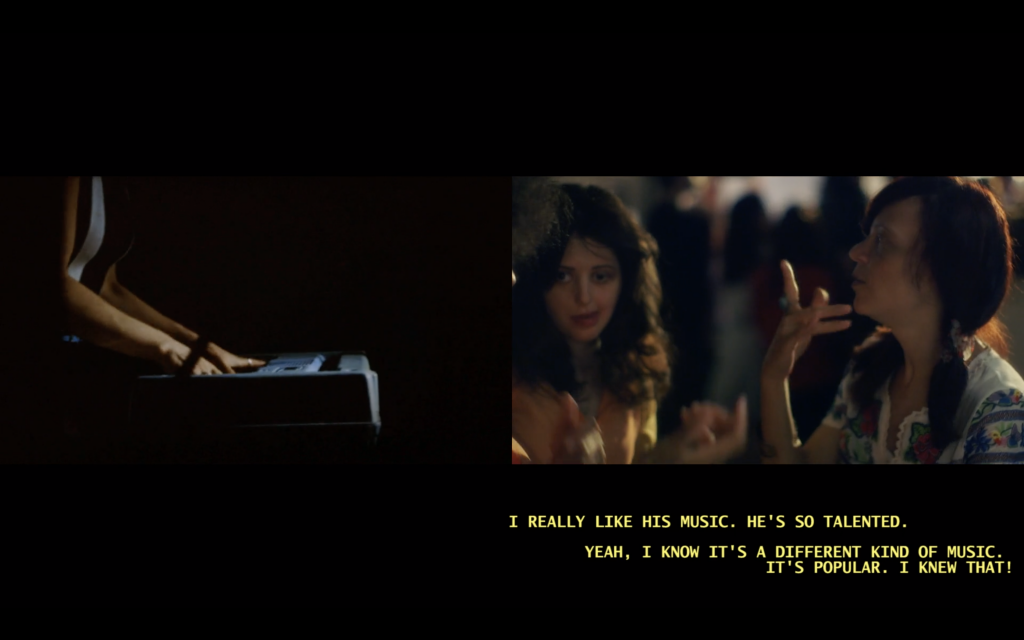 Link to a transcript of our conversation with Liza here.
Podcast: Play in new window | Download
Subscribe: RSS