Follow English Department communities on social media!
Priority Registration is on its way!
Here's the email we recently sent out about advising processes during the registration period. If you didn't read the email, please read this!
Many of you are looking ahead to the spring semester so we're writing to let you know the registration timeline and provide some resources we think will be helpful. Although the spring schedule is visible in Course Explorer, please be aware that there may still be some changes (classes may be added, meeting times may change, fuller descriptions of the topics courses will be added) in the next few weeks. First-semester students (whether first years or transfers) are required to meet with us. Continuing students are not required to meet with us but we certainly recommend that you check in one way or another; email is fine for quick questions or confirmation of your plans, but longer conversations are best had in real time either in person or over zoom. We recommend that you schedule registration appointments one to two weeks ahead of your registration date, but if you want to meet sooner than that you can.
Registration will start October 30. Students are assigned a time on or after that day according to the schedule found here. Time tickets (which tell you when you can register for Spring 2024 classes) should be visible to you starting October 16. Log in to Student Self-Service to view your time ticket on that date. When you are ready to schedule your appointment call 217-333-4346 during the hours 8:30-noon or 1:00-4:30 to request an appointment. As always, you may request a particular advisor or ask for the first person available. Remember that we are very busy during the registration period so please don't wait until your time ticket opens up and then send an email demanding an immediate reply. Plan ahead!
Here are some things you can do ahead of time to make your registration appointment more productive:
Run your degree audit and see what you can make of it. Even if you find it a little confusing, try to get a sense of what requirements you have left to fulfill, and then when we do your registration appointment we can confirm (or correct) your interpretation of the audit and help explain anything that's confusing.
Think about what you want to accomplish in the spring. What major/minor/Gen Ed requirements would you like to complete, and what other areas would you like to explore?
If you are thinking of adding a major or a minor, do you know what you need to do to get started? If you've already begun, can you figure out the next step? You can explore major and minor requirements listed here: http://catalog.illinois.edu/undergraduate/
Consult Course Explorer and be sure to read the course descriptions in full. Remember that if a course is called "Topics in X" then you must click through to see the individual sections and find out what topics are available. It's also worth clicking through on any 199 (usually called Undergraduate Open Seminar) because there you may find some interesting and unusual topics being piloted, and they're usually unrestricted.
Consult the resources available on the Planning Coursework section of the advising site. You'll find checklists of major requirements and a "cheat sheet" that tells you which variable topics courses satisfy which requirements in the coming semester (SP24 cheat sheet coming soon!).
Do not feel that you must do all of these things before you are allowed to schedule a registration appointment, but do what you can and you may feel more confident in your ability to select courses as a result. We are looking forward to connecting with you and we hope you're all well.
Best,
Anna, Keshia, and Nancy
we still need volunteers to eat empanadas and tell us what they think about the english major!
As part of our ongoing assessment of the undergraduate program in English, we are hoping to conduct another small focus group at some point in the coming month. Participants will be asked to talk about their general learning experience in the major and their answers, which will remain anonymous, will help us gauge and strengthen the program's goals and learning outcomes. Students who participated in the last focus group are not eligible this time around (but we thank you once again for the feedback you gave us). We plan to hold this meeting at lunchtime (noon to 1pm) on a Wednesday in October (specific date TBD), and will provide lunch in the form of empanadas from Manolo's!
If you are willing to help out with this, please do let us know. Just email englishadvising@illinois.edu ASAP.
coming soon in the dinner and development series
Networking: Building Meaningful Relationships
Kirstin Wilcox
October 11 at SDRP Room 2050
6:00-7:30
inner voices–social issues theater
book event with Luis Alberto Urrea
new tutoring resource
Here's a message from Brian Becker (academic outreach specialist at OMSA and an alum of our department!):
On behalf of the Office of Minority Student Affairs, I am thrilled to share our new partnership with NetTutor®! Through this partnership, the OMSA now provides FREE 24/7, 1:1 online tutoring across over 350+ subjects and disciplines. Each tutoring session is facilitated by professionally trained, degree-holding NetTutor staff who are committed to providing a welcoming, accessible virtual learning experience! Thanks to our integration with the NetTutor platform, students can conveniently log in using their Illinois credentials at:
NetTutor Student Log-In: https://go.illinois.edu/OMSANetTutor
All of the information pertaining to our partnership with NetTutor, including a comprehensive User Guide, quick Log-in button, and accessibility options can be found on our dedicated OMSA Online Tutoring landing page.
Millercomm lecture features US poet laureate
critical language scholarship program
The Critical Language Scholarship, provided by the U.S. Department of State, is a fully funded, intensive overseas language and cultural immersion program for undergraduate and graduate students. A list of eligible languages is available here.
The CLS institutes cover one academic year of university-level language coursework in 8 to 10 weeks over the summer, and include cultural programming, local language partners, and excursions. Participants receive academic credit at their U.S. institutions. Applicants must be U.S. citizens at least 18 years of age and enrolled in a degree-granting program at the undergraduate or graduate level. For more information about this scholarship, please visit: http://www.clscholarship.org/.

If you'd like to talk to an advisor about preparing your application, contact the National and International Scholarships Program at topscholars@illinois.edu or visit our website at www.topscholars.illinois.edu
truman scholarship
Are you concerned about issues facing your community, campus, or country, and are you actively working to make change?
The prestigious Harry S. Truman Scholarship is available to College juniors who are U.S. citizens with a record of strong academic work, leadership, community service, and commitment to a career in public service. The scholarship awards $30,000 for use toward a graduate degree in public service fields. Public service includes government, uniformed services, public interest organizations, non-governmental research or educational organizations, public and private schools, and other non-profit organizations. Truman Scholars have pursued many fields of study, such as agriculture, engineering, economics, education, government, history, international relations, law, political science, public administration, and public health. Recipients of the scholarship are required to work in public service for three of the seven years following completion of a Foundation-funded graduate degree program; this is non-negotiable condition of receiving funding.
Application Deadline
The campus deadline for submission is November 6, 2023, at 12:00 pm (noon).
Application Preparation
Please contact the scholarships office at topscholars@illinois.edu to schedule an appointment with us. Appointments are generally scheduled for 1 hour and can be either in-person or Zoom meetings. Our office is located at 514 Illini Union Bookstore Building.
Material Review Policy
If you are wanting your scholarship materials reviewed, we require that those materials be submitted to us as email attachments along with a few dates and times you would be available for an appointment no earlier than 2 business days after your submission.

For more information, visit our website at www.topscholars.illinois.edu
meet the author!
The WRC is hosting a book club and conversation with Kate Clancy, author of Period: The Real Story of Menstruation. Limited free copies are available for book club participants. Register today!
Discussion:
Monday, October 9 at 4pm
Conversation with the author:
Friday, October 13 at 3:30pm
All events are located at the WRC (616 E Green St. Champaign, IL)
Sponsors: Women's Resources Center & Women & Gender in Global Perspectives
Check out this POT B course!
social issues group dialogues
Have you heard of these 1-credit-hour 2nd-8-week courses? They are what they say they are: group dialogues around important topics that benefit from skilled and sensitive facilitation.
Resisting Marginalization, Wednesdays 6:00 – 7:50 PM, Zoom: This course is highly experiential, interactive, and it helps students develop various skills. These skills include critical thinking, listening, perspective taking, and critical self-reflection. Students are also challenged to develop awareness and understanding of critical intergroup relations issues affecting individuals, organizations, and communities. Instructors Eugene Moore and Charles Young.
Exploring Race and Ethnicity, Tuesdays, 12:00 – 1:50 PM, Zoom: We invite you to join us in this interactive course designed to discuss topics centered around race, culture, stereotypes, social privilege, macroaggressions etc. We encourage students to bring their own unique experiences, perspectives, and stories to the classroom to inform our dialogue. Instructors Joe Cross and April Carter.
Reproductive Justice, Thursdays, 3:00 – 4:50 PM, OVCDEI 3080: This course explores reproductive justice as a social justice issue alongside other systems of oppression. Topics include sociological and historical contexts of reproductive justice, intersectionality and reproductive justice, activism and advocacy around reproductive rights and justice, and contemporary case studies in reproductive justice. Instructors Amie Baumeister and Kara Lawrence.
Disability Social Justice, Thursdays, 4:00 – 5:50 PM, 1GSLIS, Room 46. This dialogue course introduces students to perspectives in disability social justice. We will explore the histories, socio-legal contexts, ideas, and special topics that have shaped movements toward disability social justice. Instructors Matt Archer and Tina Cowsert.
Undergraduate Research Apprenticeship Program
The Undergraduate Research Apprenticeship Program (URAP) is currently accepting applications for the Spring 2024 cohort. DEADLINE OCT 6!
URAP provides students with little or no research experience the opportunity to work with graduate students and post-doctoral scholars on their research projects, explore the culture and process of research, and build on their existing abilities within a community of scholars. In Spring 2024, the undergraduate portion of URAP will consist of two equally important parts: a one-on-one research experience with their research mentor, and the Introduction to Research course. The course is designed to complement the research mentoring experience, orienting undergraduate mentees to broader topics in the research process.

Participation in URAP is by application only; the application portal is now open. Students selected to be part of URAP are expected to commit to: (1) attending the regular weekly class meetings of GC 295, Introduction to Research (3 credit hours) with Office of Undergraduate Research instructors; and (2) working one-on-one with their research mentors, an average of 5-6 hours per week. As part of the course requirement, students will complete a final project, consisting of a poster, to be presented at the Undergraduate Research Symposium, an annual event on April 25, 2024.

The deadline for students to apply is October 6, 2023, at 11:59 pm. For more information about URAP, including research project abstracts, and how to apply to the program, please visit our website: http://undergradresearch.illinois.edu/programs/urap.html
Don't Forget These!
Paid copyediting position
The Soybean Innovation Lab (SIL) is a USAID-funded initiative committed to reducing poverty and malnutrition in Sub-Saharan Africa and globally through advancements in production, processing, and utilization across the soybean value chain. SIL's clients are practitioners, those who lead and manage the public and private sector organizations along the soybean value chain.
Position Overview: We are seeking a highly skilled Editor to join our team. As an Editor, you will play a crucial role in refining and enhancing written content to meet the highest standards of quality and clarity. Your expertise in the English language and editing, coupled with your meticulous attention to detail, will be instrumental in ensuring the accuracy and coherence of our materials.
Qualifications:
-A strong educational background in English, linguistics, or a related field, demonstrating a deep understanding of the English language.
-Proven track record of consistently delivering high-quality work within established deadlines.
-Exceptional attention to detail and a commitment to maintaining the integrity of written content.
-Experience with research or marketing articles is preferred, highlighting the ability to navigate complex subjects and terminologies.
-Proficiency in using editing software and tools.
-Excellent communication skills, both written and verbal.
-Ability to collaborate effectively with a diverse team of writers, editors, and content creators.
Benefits:
-From $13/hour on, depending on the experience and work performance.
-Estimated workload of 10 hours per week.
-Friendly and flexible working environment.
If you possess a passion for language precision and have a keen eye for refining content to its best potential, please contact me via ixh@illinois.edu. Your expertise will be instrumental in maintaining the quality and impact of our written materials.
awp intro journals contest
get involved with montage
new RSO
There's a new RSO in town and it's called Uplift! Uplift's mission is to foster a community of pre-professional students at the University of Illinois at Urbana-Champaign dedicated to collaboration, unity, and mutual support. Our RSO will serve as a hub for students of all backgrounds. We are committed to fostering an environment wherein members feel seen, heard, and empowered to pursue their goals. The RSO will provide resources for pre-professional students to prepare for their future careers and professional or graduate schools. We will also enable students to pursue their goals through study hours and access to review resources. Check out their site and sign up for email notifications if you're interested.
law school fair + admission panel
apply now to be a golden apple scholar!
Resource for our LGBTQIA+ Students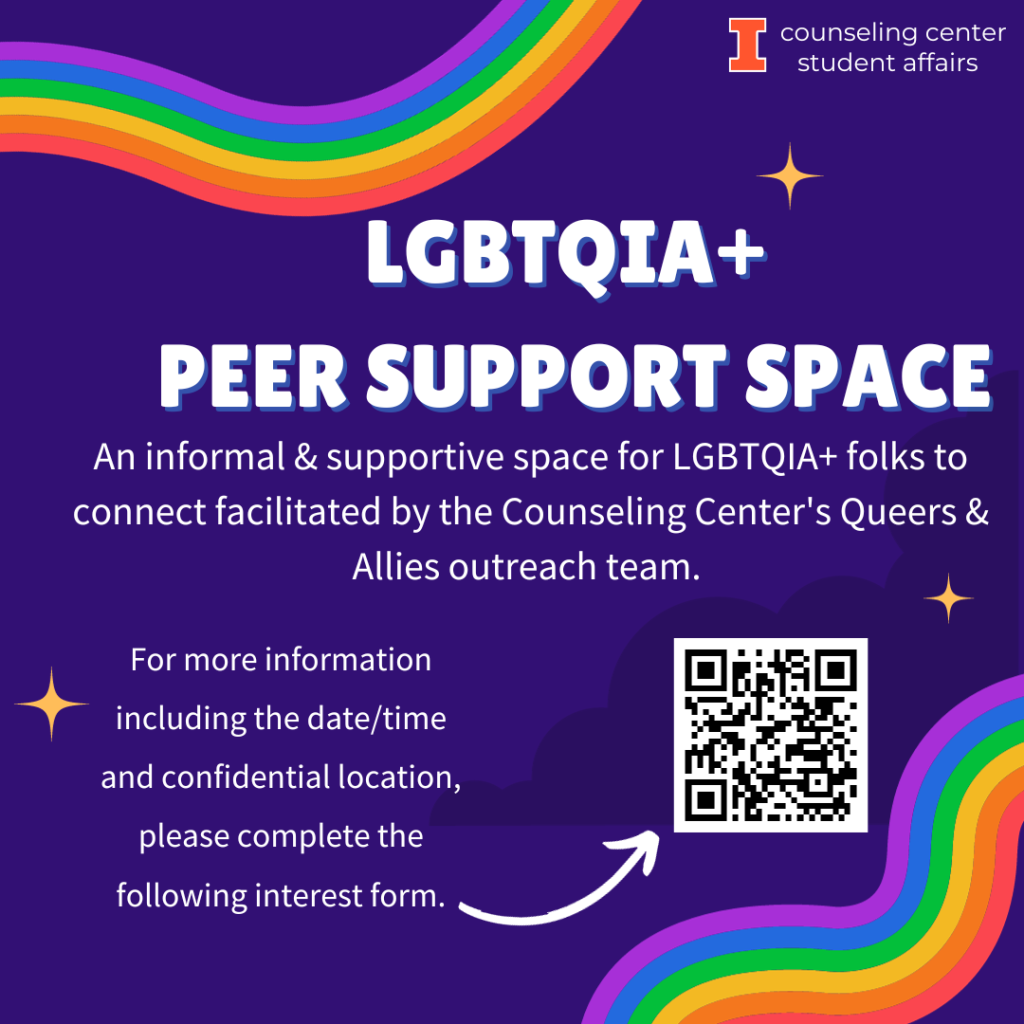 Lisnek Hub
The Hub is open again! Stop by Tuesday- Thursdays from 10 am to 3 pm. Under the Lincoln Hall theater is the Lisnek Hub where you can chat with peer mentors.
now accepting scholarship applications!
The Illinois Club provides scholarships to outstanding students in the areas of global studies, humanities and social sciences, science and engineering, education, and art. You must be an undergraduate at UIUC who will have earned 60 credit hours by the Spring 2024 semester and be planning to graduate no earlier than December 2024. A minimum GPA of 3.0 is also expected. The application portal is now open and will be live until 5pm CST on October 14th, 2023. More information is available at Illinois Club Scholarships.
find a workshop for you!
If you're struggling in one or more of your STEM courses, perhaps there's a workshop that could help. Check out the LAS Success Workshop Schedule, and be sure to click on "see more" at the bottom for the full list of options.
Tuesday@7 Workshops
Each week, undergraduate Counseling Center paraprofessionals offer interactive workshops on various topics. Please visit our website for login information and upcoming topics.
writers workshop
Writers Workshop drop-ins are available beginning 4-9 p.m. Sunday-Thursday, 100b Main Library. These sessions are best for brainstorming, specific questions, or shorter documents (1-3 page papers, application materials, etc.). These sessions are first-come, first-serve.
UNDERGRADUATE RESEARCH OPPORTUNITIES
Want to keep up with research-related opportunities and events hosted by the Office of Undergraduate Research (OUA)? Subscribe to OUA's monthly newsletter and you won't miss a thing!
You might also want to learn more about the Humanities Research Institute (HRI), particularly opportunities for undergraduates (did you know that they hire student interns and that some of them are English or creative writing majors?) in which case you should check out the Undergraduate section on the HRI website.
2ND ANNUAL MENTAL HEALTH FAIR
TUTORING SERVICES
Take advantage of tutoring services on campus
Many departments within the College of LAS offer tutoring. Find the right fit for you.
ACCESSIBLE COUNSELING RESOURCES
It can be hard to take the first step when you're in need of counseling, so for ease of access the College of LAS has its own embedded counselor, Andy Novinska and you can contact him directly to schedule an appointment at anovinsk@illinois.edu.
Students can also access Counseling Center services by calling 217-333-3704 between 8 a.m. and 5 p.m., Monday – Friday to set up an appointment via the same-day scheduling system. There is also an online scheduling system (please note that appointments are limited via this option so if you try to schedule online and cannot find anything that works please call the office or email Andy).
Workshops for Test Anxiety, ADHD Symptoms, Perfectionism, Body Image, etc. can be found here.
PSA–HEARD ABOUT 211?
CREATIVE WRITING CLUB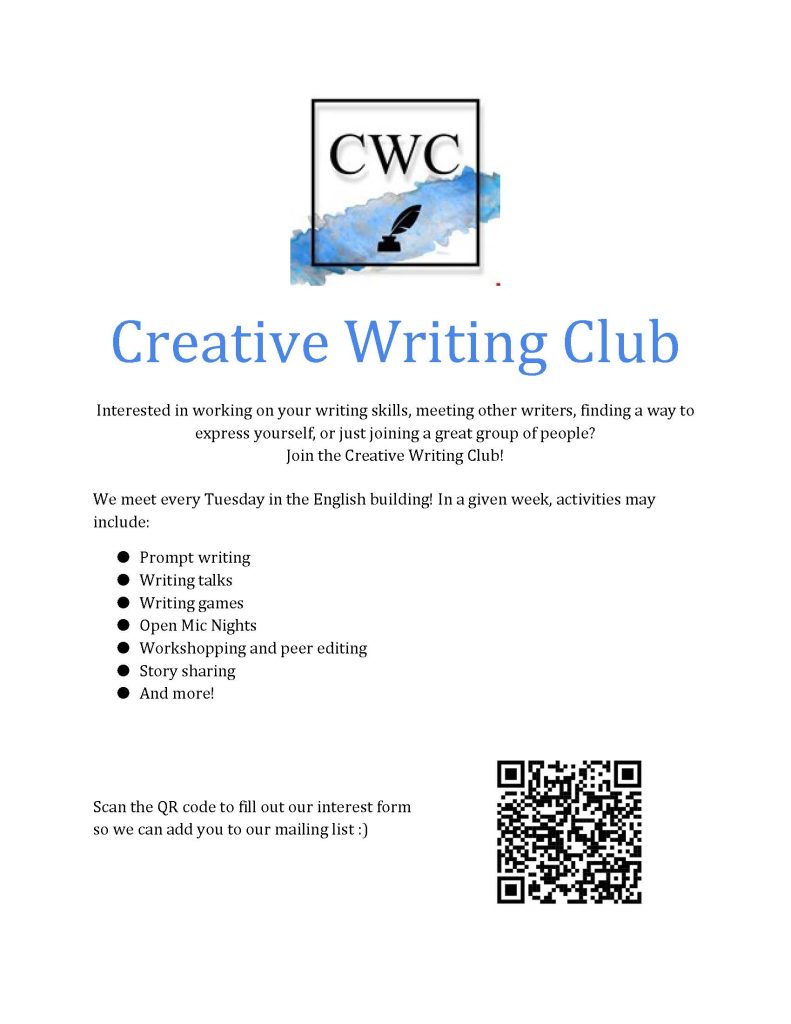 DATES & DEADLINES
ICT/Curriculum changes for Spring 2024
Oct. 2-27
Deadline to DROP a full semester course without a grade of W
October 13
Part of Term B courses (aka 2nd-8-week courses) begin
October 16
Deadline to ADD a POT B course
October 20