Ruby Mendenhall is an Associate Professor at the University of Illinois, Urbana-Champaign. She holds joint faculty appointments in Sociology, African American Studies, Urban and Regional Planning, and Social Work. She is currently a Faculty member at the Carl R. Woese Institute for Genomic Biology and a Faculty Affiliate at the Institute for Computing in the Humanities, Arts and Social Sciences and Gender and Women Studies. She is the recipient of the Richard and Margaret Romano Professorial Scholar for outstanding achievements in research and leadership on campus. She is also a Grand Challenge Learning Teaching Fellow in the Health Track. Mendenhall's research focuses on understanding the lived experiences of Black women and the consequences of racial oppression on mental and physical health using various research methods such as surveys, in-depth interviews, topic modeling, and visualizations. She teaches the following courses: Research Methods; Social Stratification; Urban Communities and Public Policy; Black Women in Contemporary U.S. Society; Genes and Behavior: Black Mothers in Englewood from Science to Society; and Stress and Health in Urban Communities. Her research has appeared in academic journals such as Social Forces, Social Science Research, Demography, Housing Policy Debate, The Review of Black Political Economy, The Black Scholar, and Social Service Review.
Christy Lleras is an Associate Professor in the Department of Human Development and Family Studies at the University of Illinois where she has been a faculty member since 2004. She completed her Ph.D. in Sociology at Pennsylvania State University and her undergraduate studies at the University of North Carolina in Chapel Hill. Her research interests are in poverty and inequality, child and adolescent development, neighborhood and school effects, and maternal and child health. Lleras's research focuses on understanding how exposure to adverse social and environmental experiences, including stratification practices in schools (i.e., tracking), racial segregation, and poverty, affect life chances and success of low-income and racial and ethnic minority children and youth. Lleras  has also developed a new study which will examine how the economic recession of 2009 affected the subsequent cognitive, socioemotional and behavioral development of national cohort of kindergarten children from 2010 to 2016. She regularly teaches several graduate courses including Advanced Research Methods, Advanced Quantitative Analysis, Social Theory, and Neighborhood Effects on Human Development. Since 2013, Lleras has also served as an expert testifying witness and consultant for the U.S. Department of Justice, Civil Rights Division, on school desegregation cases.
Gene E. Robinson is the Director of the Carl R. Woese Institute for Genomic Biology. He holds a Swanlund Chair at the University of Illinois at Urbana-Champaign, where he has been since 1989. He also holds affiliate appointments in the Department of Cell & Developmental Biology, the Program in Ecology, Evolution and Conservation Biology, and the Beckman Institute of Science and Technology. He received his Ph.D. from Cornell University and was an NSF Postdoctoral Fellow at Ohio State University.  Dr. Robinson's research group uses genomics and systems biology to study the mechanisms and evolution of social life, using the Western honey bee, Apis mellifera, as the principal model system along with other species of bees. The research is integrative, involving perspectives from evolutionary biology, behavior, neuroscience, molecular biology, and genomics. The goal is to explain the function and evolution of behavioral mechanisms that integrate the activity of individuals in a society, neural and neuroendocrine mechanisms that regulate behavior within the brain of the individual, and the genes that influence social behavior.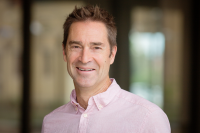 Brent W. Roberts is a Professor of Psychology in the Department of Psychology at the University of Illinois, in the Social-Personality-Organizational Division. Dr. Roberts received his Ph.D. from Berkeley in 1994 in Personality Psychology and worked at the University of Tulsa until 1999 when he joined the faculty at the University of Illinois, Urbana-Champaign. He received the J. S. Tanaka Dissertation Award for methodological and substantive contributions to the field of personality psychology in 1995. He has since been awarded the Carol and Ed Diener Mid-Career award in Personality Psychology, The Theodore Millon Mid-Career award in Personality Psychology, the Henry Murray Award, and was recently acknowledged by Thomson Reuters as a highly cited researcher for 2016.  He has served as the Associate Editor for the Journal of Research in Personality, and Psychological Science, as a member-at-large and Executive Officer for the Association for Research in Personality, as a member of the Data Monitoring Committee of the Health and Retirement Study, and on the Editorial Boards of the Journal of Personality and Social Psychology, Personality and Social Psychology Review, and Perspectives on Psychological Science.   He is currently the Chair of the Social and Behavioral Sciences Research Initiative at the University of Illinois at Urbana-Champaign.
Malaika W. McKee, Visiting Assistant Professor, African American Studies