Graduate Curriculum Requirements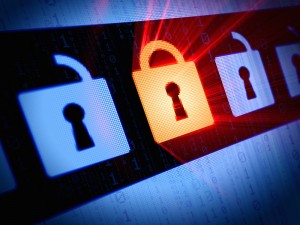 Graduate students in the ICSSP program need to be pursuing an on-campus master's or Ph.D. program in the area of cyber security.  ICSSP Graduate scholars must complete their graduate program degree requirements and the following ICSSP coursework requirements listed below.  

NOTE:  Scholars who are in a 5-year BS-MS program must follow the graduate level ICSSP scholar requirements starting fall 2014 term and forward.
Graduate Student ICCSP Curriculum Requirements
NOTE:  All grades in all ICSSP coursework must be a "B" or higher.
Ethics Requirement
Scholars must complete the online Ethics Training during their first semester in the program.
Required Security Courses
CS 463/ECE 424 – Computer Security
CS 563/ECE 524 – Advanced Computer Security
Must complete one of the following Security Related Courses

CS 498 – Theoretical Foundations of Cryptography
CS 598 – Applied Cryptography
CS 498 – Digital Forensics I and II

CS 491 – Information Assurance & Trust Seminar (must register for this each semester)
Note:  For scholars that do not have a strong security backgrounds, they may need to take CS 461 in addition to the courses listed above.
Concentration Courses Related to Computer Security
Must complete one of the Concentration Area listed below.
Software Engineering:

CS 427  (Software Engineering I) or CS 428 (Software Engineering II)
CS 527 (Topics in Software Engineering)

Enterprise Data Systems:

CS 411 (Database Systems) or CS 412 (Introduction to Data Mining)
CS 511 (Advanced Database Management) or CS 512 (Data Mining Principles)

Computer Networks (complete one 400-level and one 500-level): CS 439/ECE439 (Wireless Networks)

CS 425/ECE428 (Distributed Systems)
CS 438/ECE438 (Communication Networks)
CS 523 (Advanced Operating Systems)

CS 525 (Advanced Distributed Systems)
CS 538 (Advanced Computer Networks)

Approved Track:  Students may work with Professor Campbell or Professor Bashir to create an approved concentration area.
Digital Forensics: CS 498 (Digital Forensics) and CS 498 (Digital Forensics 2)
Graduate Project or Thesis in the Area of Security*
*Project /Thesis must be in the area of Information Assurance or Cyber Security.

Produce a research paper of publishable quality over your scholarship in the ICSSP program.  Satisfactory progress has to be made each semester towards this goal and progress report for the research project must be submitted at the end of each semester.  Independent study credits will be available for satisfying this requirement. An advisor must be approved by ICSSP leadership, and a research abstract must be submitted and approved by the end of the student's first semester. You can you either the IEEE or ACM template.
NOTE:  Professional master's scholars must complete two semesters of CS 597.
CS 597 – Independent Study
CS 599 – Thesis Research
ECE 597 – Independent Study
ECE 599 – Thesis Research
Summer Internship
Complete a summer internship in a Government Organization, such as a National Laboratory, the National Security Agency, the Department of Defense, the National Standards Institute, or a computing facility (only for participants who are awarded a two or three year scholarship).
Any questions regarding curriculum requirements, please email iti-icssp-info@illinois.edu.