Hello friends! Campus is open again (kind of) after our long, strange, and trying pandemic summer. Here at the Scholarly Commons we are ready to get back into the swing of things and help you with all of your research technology needs. While many of the ways we do business have changed, our commitment to our patrons and your success is unwavering. In case you are feeling out-of-the-loop I've compiled a list of the most important changes to our services. Here is what you missed on the last episode of Keeping Up With The Scholarly Commons:
1. We are all online! Find us on chat!
Starting this semester the Scholarly Commons reference staff will be available to our patrons through the library chat service. Have a question? Trouble accessing our tools? Just miss us? Drop us a chat and we will help you in real time. Scholarly Commons chat reference hours are between 10:00am to 2:00pm Monday through Friday. Access chat through our website!
As always, feel free to send us an email at sc@library.illinois.edu.
2. Scanning help by appointment
You might think that because our space is closed until further notice that we don't offer scanning services anymore. I'm delighted to say that is not the case. If you need to scan something you may request an appointment to use a library scanner using this form. It will take up to 48 hours for the form to be processed. Keep in mind that not all requests can be accommodated due to demand and the ability of our staff to supervise your appointment but we will try our best to ensure this service is accessible. If you have questions about this service send us an email.
3. New Interim Head of Unit: Sara Benson
Yes, you read that correctly! We have new leadership!!! Our new interim head of unit is Copyright Librarian Extraordinaire Sara Benson. If you want to get to know Sara and her work read her interview on our blog or listen to her Copyright Chat Podcast.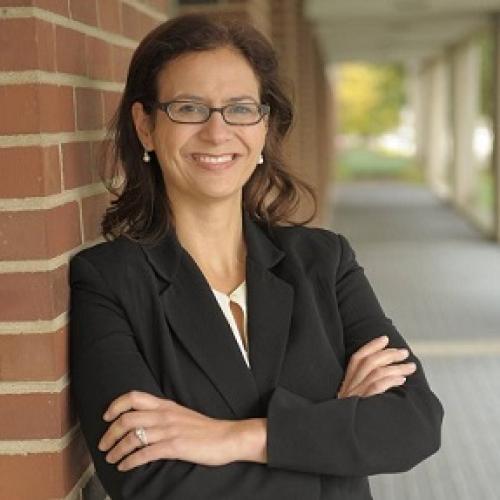 4. New GIS Specialist: Wenjie Wang
We are very very excited to have a full-time GIS specialist for all your mapping and spacial data needs! He joins us after working at the University of Connecticut Map and Geographic Information Center and has years of experience working with GIS. Do you want to learn more about Wenjie and his work? Read his interview on Commons Knowledge. Do you have GIS questions? Request a consultation with Wenjie!
5. Our podcast is out!
We have been working hard on our podcast for a long time now and it is finally out! In our podcast, It Takes a Campus, we interview experts across campus about the new and exciting ways they support digital scholarship in their roles. Listen to our first two episodes right here on our blog!
 It Takes a Campus: Episode One With Dena Strong
It Takes a Campus: Episode Two With Harriett Green
6. The Scholarly Commons turns ten!
This marks a very important year for the Scholarly Commons as we enter our tenth year supporting digital scholarship here at the University of Illinois. We have some exciting events planned so stay tuned for more updates on that!