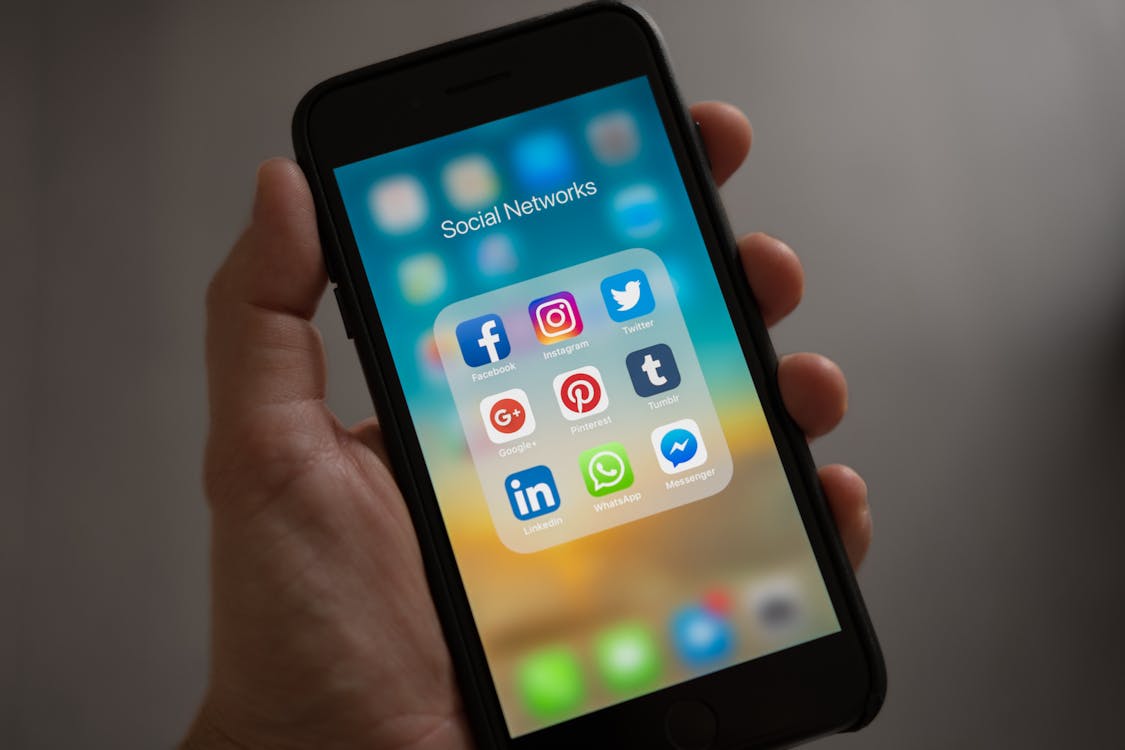 This post was guest authored by Kayla Abner.
---
Interested in social media analytics, but don't want to shell out the bucks to get started? There are a few open source tools you can use to dabble in this field, and some even integrate data visualization. Recently, we at the Scholarly Commons tested a few of these tools, and as expected, each one has strengths and weaknesses. For our exploration, we exclusively analyzed Twitter data.
NodeXL
tl;dr: Light system footprint and provides some interesting data visualization options. Useful if you don't have a pre-existing data set, but the one generated here is fairly small.
NodeXL is essentially a complex Excel template (it's classified as a Microsoft Office customization), which means it doesn't take up a lot of space on your hard drive. It does have advantages; it's easy to use, only requiring a simple search to retrieve tweets for you to analyze. However, its capabilities for large-scale analysis are limited; the user is restricted to retrieving the most recent 2,000 tweets. For example, searching Twitter for #halloween imported 2,000 tweets, every single one from the date of this writing. It is worth mentioning that there is a fancy, paid version that will expand your limit to 18,000, the maximum allowed by Twitter's API, or 7 to 8 days ago, whichever comes first. Even then, you cannot restrict your data retrieval by date. NodeXL is a tool that would mostly be most successful in pulling recent social media data. In addition, if you want to study something besides Twitter, you will have to pay to get any other type of dataset, i.e., Facebook, Youtube, Flickr.
Strengths: Good for a beginner, differentiates between Mentions/Retweets and original Tweets, provides a dataset, some light data visualization tools, offers Help hints on hover
Weaknesses: 2,000 Tweet limit, free version restricted to Twitter Search Network
TAGS
tl;dr: Add-on for Google Sheets, giving it a light system footprint as well. Higher restriction for number of tweets. TAGS has the added benefit of automated data retrieval, so you can track trends over time. Data visualization tool in beta, needs more development.
TAGS is another complex spreadsheet template, this time created for use with Google Sheets. TAGS does not have a paid version with more social media options; it can only be used for Twitter analysis. However, it does not have the same tweet retrieval limit as NodeXL. The only limit is 18,000 or seven days ago, which is dictated by Twitter's Terms of Service, not the creators of this tool. My same search for #halloween with a limit set at 10,000 retrieved 9,902 tweets within the past seven days.
TAGS also offers a data visualization tool, TAGSExplorer, that is promising but still needs work to realize its potential. As it stands now in beta mode, even a dataset of 2,000 records puts so much strain on the program that it cannot keep up with the user. It can be used with smaller datasets, but still needs work. It does offer a few interesting additional analysis parameters that NodeXL lacked, such as ability to see Top Tweeters and Top Hashtags, which works better than the graph.
Strengths: More data fields, such as the user's follower and friend count, location, and language (if available), better advanced search (Boolean capabilities, restrict by date or follower count), automated data retrieval
Weaknesses: data visualization tool needs work
Hydrator
tl;dr: A tool used for "re-hydrating" tweet IDs into full tweets, to comply with Twitter's Terms of Service. Not used for data analysis; useful for retrieving large datasets. Limited to datasets already available.
Documenting the Now, a group focused on collecting and preserving digital content, created the Hydrator tool to comply with Twitter's Terms of Service. Download and distribution of full tweets to third parties is not allowed, but distribution of tweet IDs is allowed. The organization manages a Tweet Catalog with files that can be downloaded and run through the Hydrator to view the full Tweet. Researchers are also invited to submit their own dataset of Tweet IDs, but this requires use of other software to download them. This tool does not offer any data visualization, but is useful for studying and sharing large datasets (the file for the 115th US Congress contains 1,430,133 tweets!). Researchers are limited to what has already been collected, but multiple organizations provide publicly downloadable tweet ID datasets, such as Harvard's Dataverse. Note that the rate of hydration is also limited by Twitter's API, and the Hydrator tool manages that for you. Some of these datasets contain millions of tweet IDs, and will take days to be transformed into full tweets.
Strengths: Provides full tweets for analysis, straightforward interface
Weaknesses: No data analysis tools
Crimson Hexagon
If you're looking for more robust analytics tools, Crimson Hexagon is a data analytics platform that specializes in social media. Not limited to Twitter, it can retrieve data from Facebook, Instagram, Youtube, and basically any other online source, like blogs or forums. The company has a partnership with Twitter and pays for greater access to their data, giving the researcher higher download limits and a longer time range than they would receive from either NodeXL or TAGS. One can access tweets starting from Twitter's inception, but these features cost money! The University of Illinois at Urbana-Champaign is one such entity paying for this platform, so researchers affiliated with our university can request access. One of the Scholarly Commons interns, Matt Pitchford, uses this tool in his research on Twitter response to terrorism.
Whether you're an experienced text analyst or just want to play around, these open source tools are worth considering for different uses, all without you spending a dime.
If you'd like to know more, researcher Rebekah K. Tromble recently gave a lecture at the Data Scientist Training for Librarians (DST4L) conference regarding how different (paid) platforms influence or bias analyses of social media data. As you start a real project analyzing social media, you'll want to know how the data you have gathered may be limited to adjust your analysis accordingly.