We are very excited to host a wonderful set of speakers to present to us how autonomous systems and agricultural safety will intersect.
Dawn Castillo is the Director of the Division of Safety Research at the National Institute for Occupational Safety and Health (NIOSH). She is also the NIOSH manager for the Center for Occupational Robotics Research, the Center for Motor Vehicle Safety, and the Traumatic Injury Prevention Program. She is an injury epidemiologist and has authored numerous articles, book chapters, and technical documents on a variety of occupational injury topics, including occupational injuries among young workers, older workers, fire fighters, and workplace violence. Ms. Castillo received her Master of Public Health in epidemiology from the University of California, Los Angeles.
Dr. Jennifer Lincoln has three decades of occupational safety and health experience focusing on the prevention of traumatic injuries among workers in high-risk industries. Currently, she leads the NIOSH Office of Agriculture Safety and Health. In this role she leads the development of a national research framework and strategy for evidence-based improvements in occupational safety and health for all agriculture, forestry, and fishing sector (AgFF) workers. Dr. Lincoln represents NIOSH in policy and strategy discussions with key decision makers from other federal agencies, international partner agencies and governments, industry and labor organizations, and academic institutions on topics related to AgFF occupational safety and health.
Dr. Alex Foessel is managing partner of Balanced Engineering, a consulting and engineering firm focusing on automation and electrification of off-road equipment, with emphasis in product safety, architecture, commercialization and support. Before, Alex worked in commercialization of aerial autonomy at Near Earth Autonomy as Senior Director, Market Strategy, and at John Deere in various roles related to automation including Product Commercialization Manager in Germany, Director of Technology Innovation and Director of Customer Support in Latin America, and Lead Architect for enterprise automation and autonomy. He serves currently as mentor and board member of AgTechs in Brazil and USA.
Mike Keenan has been a safety services and risk control consultant with Gallagher for 15 years. Mike works with many types of industrial and construction clients and specializes in agriculture. He works extensively with agricultural clients throughout the Midwest — his clients include swine producers, dairy operations, cattle feeders, meat packers, feed mills and grain elevators. He has been developing and implementing enhanced risk management programs to identify unique property & casualty risk exposures and controls in production animal agriculture. He has worked in the construction industry for 30-plus years.
Joe Flaugher is the Manager Product Safety Standards for John Deere. He has worked in agricultural machinery safety standards for more than 14 years as a part of his overall 20 years of experience working in standards organizations. He is currently the convenor of ISO TC23/SC19/WG8 – Safety and Security of Agricultural Electronics and project lead for the revision of ISO 18497 (Safety of highly automated agricultural machines) among other standards. Within his career at John Deere, he has held roles within Project Safety and Compliance for sprayers, cotton harvesters and tillage as well as for the Intelligent Solutions Group which developed precision ag control systems, electronic components and the data platform used by John Deere equipment.
Dr. Mark C. White is an Associate Extension Professor at the University of Missouri, and a State Specialist in Missouri Extension's Labor and Workforce Development Program. During that time, he has worked on numerous applied research and technical assistance projects including a workforce needs assessment of Missouri's food, agriculture and forestry industries and a labor market analysis of the St. Louis bioscience industry, among others. Prior to joining the University of Missouri, Dr. White was involved in economic and workforce development consulting, in both a university and non-profit setting, for over 15 years.
Kelly Sandner recently graduated from the University of Wisconsin – Madison with an M.S. in Biological Systems Engineering. During this time, she performed research on autonomous agricultural machine safety; specifically analyzing the gaps in current risk assessment methods and international standards when they are applied to highly automated agricultural machinery. Her research also proposed novel methods of quantifying historical data to aid in assessing the risk of autonomous agricultural machinery. Currently, Kelly is a Functional Safety Engineer for CNH Industrial (CNHi) working with both agricultural machinery and construction equipment.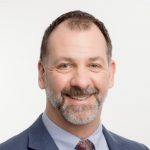 Jeff Jurgens is the Director of Product Stewardship with the Association of Equipment Manufacturers (AEM), where he helps members collaborate by facilitating product groups such as the Autonomous Machines Coordinating Committee (AMCC). Jeff brings unique perspectives gained from his experience with off-road equipment operation, machine grade control, and project engineering to the autonomous equipment conversation. His experience in heavy civil projects, both horizontal and vertical, coupled with his MBA focused on Construction Management, provide him a distinct industry awareness that offers significant value when addressing equipment development and end user issues.
Todd Howatt is the Director of Product Safety and Standards for AGCO Corporation. In his 18 years at AGCO he has held positions in Product testing, Project management, and Product Safety and Compliance. In this time, he has supported functional safety and risk assessment processes for a range of agricultural tractors and application equipment. Todd coordinates with engineering teams globally to identify and address topics in product legislation and safety. He is currently the chair of the Autonomous Machines Coordinating Committee (AMCC) within the Association of Equipment Manufacturers (AEM).
Dr. Michael L. Pate grew up in production agriculture, and his family and friends have experienced life changing injuries from working in this profession. He has currently been at Utah State University for 11 years providing leadership in the agricultural systems technology program. Michael's focus is to equip students with the ability to identify system problems, formulate possible solutions, and analyze the impact of alternative solutions on social and economic institutions. Dr. Pate's concentrated area of research deals with evaluation and assessment of highly effective agricultural production practices and training programs to promote the safety and health of individuals engaged in production agriculture.