Is your school work starting to weigh you down? Do you need something to do besides binge watch your favorite TV shows? Good News! The UGL has a collection of table top games that you can check out to help you destress. If you need help picking one, here are some recommendations based on some of your favorite TV shows!
Do you love Game of Thrones? Try playing Risk!
Are you missing Jon Snow, Daenerys, and all your favorite conquers from Westeros? While you wait for the final season, you can come check out Risk at the UGL Circulation Desk. The objective of this game is to conquer all the territory on the board's map with your political savvy, attacking strategies, and defensive techniques. You can form alliances with your friends and come up with schemes to sabotage your enemies. In the Game of Thrones, you either win or you die. In the game of Risk, you either win, or you lose and don't get stabbed in the stomach. Leave the swordplay to Arya—check out this game and enjoy all the power with none of the northern frostbite. Also, If you want to watch Game of Thrones, you can check seasons 1-6 out here at the UGL when you come pick up the game!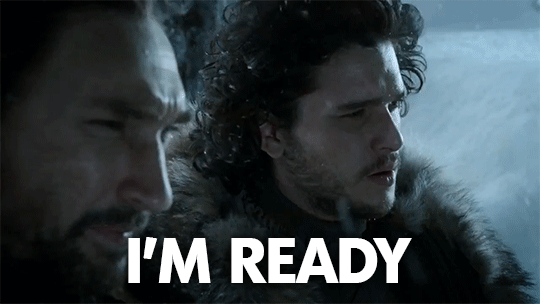 If you liked The Handmaid's Tale, give Scrabble a try.
Looking for a way to relieve your stress and show off your wit? Do what Offred does, and play a game of Scrabble. This game is made up of 225 squares, and the objective is to accumulate the most points with your vocabulary (you can also reach for goals like longest word or most triple letter words). If you find yourself in need of some intellectually stimulating entertainment, come check this game out. You can also do one better than Offred, and play the game with someone who isn't keeping you prisoner. Praise be! You can find Scrabble at the UGL Circulation Desk, and you can stream The Handmaid's Tale on Hulu. In the mean time, read up and build that vocabulary!
Are you a Parks and Recreation fan? Honor Ben Wyatt and play Settlers of Catan.
Have you ever wanted to play Ben Wyatt's original table top game, The Cones of Dunshire? Well, it isn't actually a real game yet (still hoping for the Kickstarter). Instead, you can play one of Ben's personal favorites: Setters of Catan. The goal of this game is to create a civilization that surpasses all the other players' settlements on the fictional island, Catan. If you do check this out, be sure to find a good group of friends (like Ben's) to play with you. Also, if you want to enjoy some Parks and Recreation while you play, you can pick up seasons 1-7 in the UGL's media collections here.
If you're missing Stranger Things, you might find solace in a Pathfinder session.
Do you find yourself in need of some adventuring? Do what Mike, Dustin, Lucas, and Will do: play a fantasy role-playing game. At the UGL, we have Pathfinder. You can check out the Core Rulebook or a Beginner's Box to help you start designing an adventure for you and your friends. You can even stream Stranger Things on Netflix to help you get prepared. In addition to that, you can come to the UGL for short sessions run by our Graduate Assistants! Stay tuned and follow us on Twitter, Facebook, or Instagram to find out when these sessions will take place. Either way, come ready to fight dragons, goblins, and trolls—and if the lights start to flicker, you might want to grab a baseball bat and run.
One last piece of good news: these games are just the beginning! Check out our full list of table top games at the UGL! Have an idea of something we should add?  Reach out to us on our Facebook, Twitter, or Instagram pages, and give us your suggestions!