The Undergraduate and the Residence Halls Libraries are putting together a book club this semester!
With the inability to hang out in-person because of the current environment, we wanted to provide an opportunity for members of the University of Illinois to connect via books and other forms of media such as movies and video games. We hope to provide this program throughout the semester. There will be prizes for individuals who can attend (or participate by writing a blurb, if they cannot make the scheduled meeting).
You might be asking yourself, why a book club?  
Book clubs are great because they provide an opportunity for socialization! Additionally, a book club is a chance to explore and discover new things, particularly while we are limited in our ability to travel and socialize like usual. For instance, campus book clubs held this summer were a great way to get to meet new people over Zoom while everything was shut down. It was also a wonderful way to build reading lists as each attendee shared some great new recommendations. Additionally, these groups provided suggestions of shows and movies, like Great Teacher Onizuka.  
Most importantly, reading books, watching television, or playing games is fun! And by extension, so are book clubs. Perhaps the strongest reason to join this book club is that you will meet fellow media and book enthusiasts who are as invested in learning about your likes as we are about you. Maybe we can bond over a show like Lovecraft Country? 
Our first meeting is Wednesday, September 23rd at 6 p.m. RSVP at this sign-up form.  We can't wait to see you there!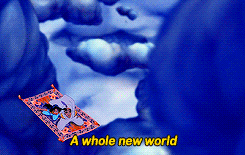 Written by: Simone
Edited by: Maurissa & Nicole