Check out some of the collaborations that Preservation Services has developed in many places.
---

April 27th – April 28th, 2017
IFLA Conference International News Media Conference
Will Schlaack, Digital Reformatting Coordinator,
paper presentation at IFLA at Reykjavík, Iceland
Title: "United States Newspaper Digitization in an Age of Uncertainty"
Authors: Kyle Rimkus & William Schlaack"United States Newspaper Digitization in an Age of Uncertainty"
Abstract:
This paper will investigate the sustainability plans of large-scale historical newspaper digitization programs at public university libraries in the United States of America. Since 2005, twenty-two public universities have gained federal support via the National Digital Newspaper Program (NDNP) to contribute digitized newspapers to Library of Congress's Chronicling America web platform, which currently hosts over eleven million freely-available indexed and searchable newspaper pages. While this program has catalyzed much newspaper digitization in US libraries, the future of federal funding to support newspaper digitization is uncertain, leading academic libraries to question the likelihood of sustaining their programs in the face of indefinite external funding. This paper shall synthesize interviews with willing program coordinators at NDNP partner institutions. Its authors will begin by creating a template of questions, conduct phone or in-person interviews with the coordinators based on these questions, and then summarize their findings. Through this process, a snapshot of the present state of newspaper digitization in US academic libraries shall emerge. The resultant paper will highlight common challenges faced, and will indicate potential future strategic directions, possibly to include economizing workflows and seeking alternative sources of funding. By taking stock of the current state of US-American newspaper digitization in academic libraries, this paper seeks to help public institutions look to the future with a realistic eye toward long-term sustainability of their nascent digitized historical newspaper programs.
---
April 19-21, 2017
Journey to the Eye of the Needle,
Tracy Popp, Digital Preservation Coordinator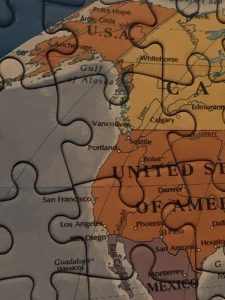 Tracy Popp, Digital Preservation Coordinator, attended the Professional summit organized by Association for Information Science and Technology (ASIS&T) to discuss issues related to digital research data preservation and access in Seattle, Washington.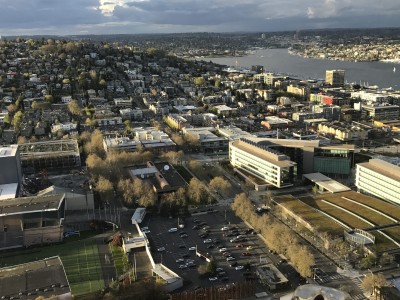 ---

April 1th – April 9th, 2017
Joshua Harris, Media Preservation Coordinator at the University of Illinois Libraries, recently returned from an action packed journey to the Philippines.
During his time in Manila, Josh was involved in a multitude of A/V preservation activities and events in association with the annual gathering of the Southeast Asian Pacific Audiovisual Archives Association (SEAPAVAA).
Community Archiving Workshop: Manila
An energetic team assembled at the University of the Philippines-Diliman, School of Library and Information Sciences on Sat. 1 April to participate in a "Community Archiving Workshop." (CAW), led by Mona Jimenez (NYU-MIAP), Yvonne Ng (WITNESS), Marie in the first CAW of its kind held in SE Asia. In the CAW experienced audiovisual archivists partner with local volunteers for a daylong workshop that will assess and catalog as many materials as possible, and in the process, provide hands-on training for local volunteers, so they can carry on the work in the future.
The Manila initiative sought to assist IBON Foundation (http://ibon.org) in jump-starting the preservation of the AsiaVisions Collection. Established in 1982, AsiaVisions was an independent media collective composed of filmmakers, photographers, and journalists who documented the realities, atrocities, protests, and political movements during Martial Law in the Philippines under Ferdinand Marcos. But given the lack of resources, knowledge, and dedicated skilled staff, IBON Foundation need to secure means to properly preserve and fully utilize the collection but they don't know where or how to start.
Managing Audiovisual Collections in Libraries
On 10 and 11 April, 2017 Josh and Howard Besser (NYU-MIAP) taught a 2-day,workshop on the management and preservation of audiovisual collections. Held at the Cinematheque Centre Manila and National Film Archives of the Philippines, 35 students from across Southeast and East Asia learned the basic principles to apply to these collections, such as recognizing various formats, assessing collection risks, reformatting issues, metadata issues, providing access, and approaches to management and planning.
---
April 4th – April 6th, 2017
Kyle Rimkus
Preservation, Archives, and Digitization in the Republic of Togo,
At the invitation of the National Library and Archives of Togo and the American Embassy in Togo, University of Illinois at Urbana-Champaign Preservation Librarian Kyle Rimkus traveled to Lomé to teach a workshop in preservation, archival description, and digitization for twelve local archivists from the National Archives and the Library at the University of Lomé.