Director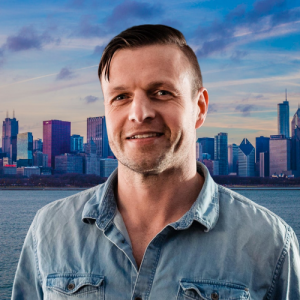 Nicholas A. Burd, PhD
Associate Professor of Kinesiology and Community Health
Faculty Member, Division of Nutritional Sciences
Director, Nutrition and Exercise Performance Research Group
156 Louise Freer Hall | 906 S. Goodwin Avenue | Urbana, IL 61801
E. naburd@illinois.edu | P. +1 (217) 244-0970 | F. +1 (217) 244-7322
Education
2005       B.S., Ball State University (Muncie, IN, USA)
2007       M.S., Ball State University (Muncie, IN, USA)
2011        Ph.D., McMaster University (Hamilton, ON, Canada)
2013        PostDoc, Maastricht University (Maastrict, the Netherlands)
Teaching
Nutrition for Performance
Scientific Basis of Physical Performance
Bioenergetics
About
Dr. Burd leads the Nutrition and Exercise Performance Group and has a research interest in the area of nutrition and exercise metabolism. He received research training from the Human Performance Lab (HPL) with Professor Todd Trappe, Exercise Metabolism Research Group (EMRG) with Professor Stuart Phillips, and the Muscle Metabolism Maastricht (M3) research unit with Professor Luc van Loon.
He has a particular expertise in the use of stable isotope tracers to provide a window into the intricacies of human metabolism, such as glucose and protein handling, and its responses to nutrition, exercise, and/or poor health.  Stable isotope tracers can be either substrate or non-substrate specific to allow for the characterization of protein metabolic responses in specific muscle protein fractions or the proteome on a system-wide level. The Figure below illustrates the general human model our research group uses to explore our questions. Specifically, whole body and muscle protein metabolism is highly responsive to the anabolic action of feeding and exercise stimuli and/or the catabolic action of physical inactivity and various disease-states. Acute tracer studies, which can consist of hours to days depending on the method applied, are used to capture the anabolic or catabolic nature of these stimuli. The information gained from acute studies provide a mechanistic basis, and the obligatory framework, to design more prolonged interventions to underpin the effectiveness of a feeding and exercise paradigm to support health. We also investigative aspects of carbohydrate metabolism through oral glucose tolerance tests, which seek to derive indices of insulin sensitivity. Finally, We also employ more targeted approaches, such as Western/immunoblotting methods and gene expression, to examine the molecular readouts that may be underpinning acute metabolic responses and chronic physiological adaptations.
We believe that current approaches that compartmentalize physical activity and nutrition guidelines discount the interactive nature of these two stimuli.  Thus, our experiments are designed to show that physical activity (& targeted exercise programs) and nutritional guidelines are inextricably linked and should be considered together in order to provide the most effective lifestyle recommendations to optimize (muscle) health across the lifespan. We prefer to use a collaborative research approach using world-wide networks, which allows for interdisciplinary thinking and often more meaningful science.
---