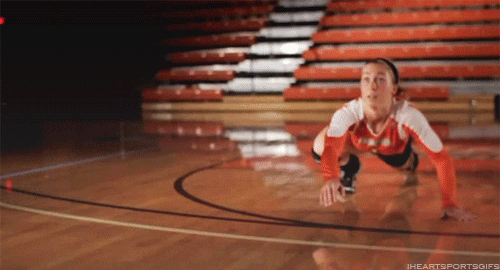 The Genetic Student Leadership Committee is proud to partner with Pink Illini to present our first ever Gene Week Volleyball Game! If you are looking to make new friends and have fun while supporting a great cause, then this is the event for you.
Sign up TODAY by filling out this form. Register with a whole team, a few friends, or by yourself. Pre-registration is encouraged, but walk-ins are always welcome!
Here are the details:
When: Wednesday, October 22, 2014 at 5:30pm
Where: The Douglas Community Center – very close to campus and easily accessible by public transportation, car, or walking! (512 E Grove St, Champaign, IL 61820)
Who: Anyone interested in taking proactive steps against hereditary cancer and genetic conditions
If you care about health/fitness or want to be a part of our 5th annual Gene Week, then you won't want to miss this exciting event. This is a great way to get involved in an organization that will look great on your resume and help you learn a lot about genetics, business, science, technology, health, fitness, ethics, and more! Questions?  Email Kaitlin.medland@gmail.com for more information.