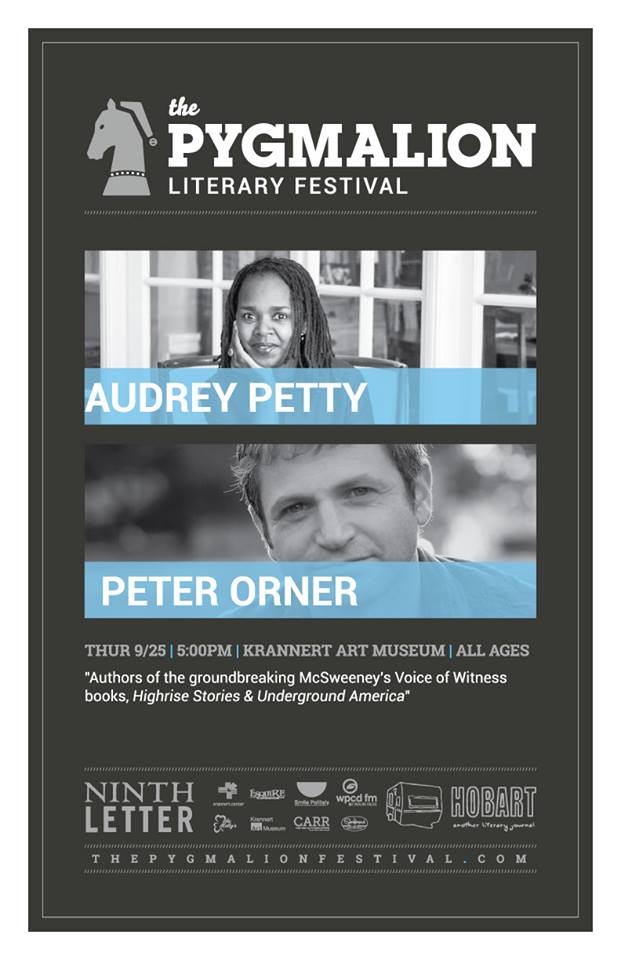 The second annual Pygmalion Literary Festival kicks off this evening. Part of the Pygmalion Festival, the festival features readings and literary events with local and visiting writers and publishers.
UIUC Creative Writing professor Audrey Petty and author Peter Orner will read tonight at Krannert Art Museum at 5:00 PM. The festival, which takes place September 25-28, also includes readings from authors Richard Siken, Jennifer Percy, Jamaal May, Tarfia Faizullah, Alissa Nutting, and more.
All Pygmalion Literary Festival events are free to the public. For a full listing of events, visit the Pygmalion website.