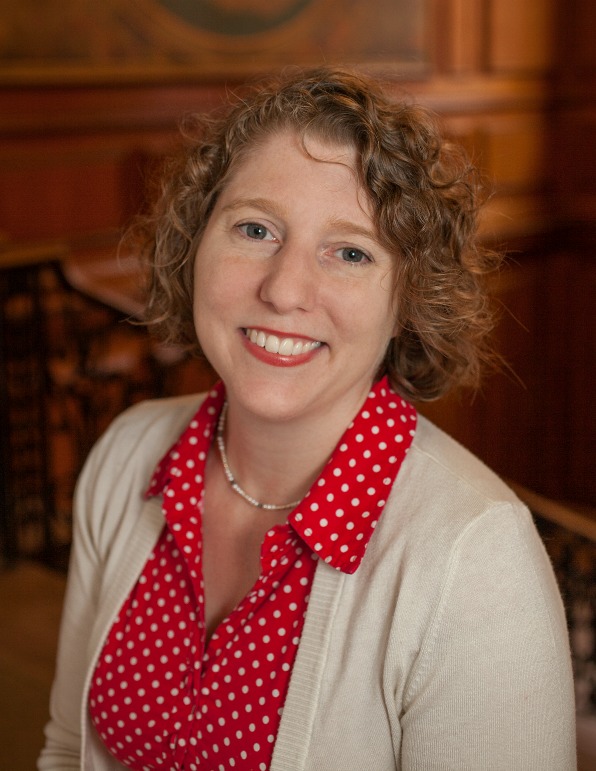 Lynne M. Thomas, head of The Rare Book & Manuscript Library, has been chosen as a 2021 World Fantasy Award finalist. Thomas is the co-editor-in-chief and co-publisher of Uncanny Magazine with her husband Michael Damian Thomas. They have been recognized for their impressive work within the Fantasy genre.
The World Fantasy Awards Administration aims to celebrate and recognize excellency within the Fantasy genre. Hosting an annual World Fantasy Convention, the World Fantasy Award Administration presents awards in the categories of Life Achievement, Novel, Long Fiction, Short Fiction, Anthology, Collection, Artist, Special Award-Professional and Special Award-Non-Professional. This year, the World Fantasy Convention will be held on November 4-7, 2021 in Montreal, Quebec. During this time, awards will be presented to the 2021 finalists.
The University Library's very own employee Lynne M. Thomas has been selected as a finalist for a 2021 World Fantasy Award in the Special Award – Non-Professional category. She has been selected for her work with Uncanny Magazine, alongside her husband Michael Damian Thomas. Moreover, two Uncanny stories have also been selected as finalists for the World Fantasy Award in the Best Short Fiction category. These stories include "The Nine Scents of Sorrow" by Jordan Taylor and "My Country Is a Ghost" by Eugenia Triantafyllou.
When asked about this achievement, Thomas stated, "We are thrilled to be recognized for our work on Uncanny, and particularly to also have two of our stories recognized with nominations as well."
Congratulations to Thomas and Uncanny Magazine for this great accomplishment! One can learn more about the 2021 World Fantasy Awards Finalists here.