By Sarah Bransley
It's that time of year for falling leaves, the smell of wood smoke, and eating s'mores! TAG members braved the one of the first cold days of the season last Sunday at our bonfire event. Huddled around a warm grill, members enjoyed s'mores, hot dogs, and hot chocolate in the scenic atmosphere of Illini Grove.
Another TAG Meeting was held and TAG members were treated to a guest speaker, Angie Armstrong, from Thomas Paine Elementary School. Angie gave TAG members insights into volunteer opportunities at the local Urbana school systems. This is the second year that TAG members will participate as volunteers in this particular program.
Following the volunteer presentation we had TAG updates. A large portion of the update was a presentation on the TAG Blog! Members were invited to contribute to the blog and were given a glimpse of the changes planned. Social events, plans for TAG, and other topics were also covered.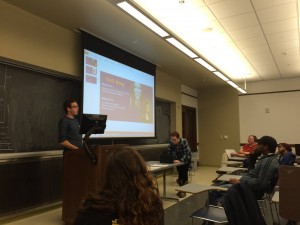 Thank you to everyone who showed up and we hope to see you all at our next event!