If you're anything like us here in the Scholarly Commons, the day you've been waiting for is finally here. It's time to put on a costume, eat too much candy, and celebrate all things spooky. That's right, folks. It's Halloween and we couldn't be happier!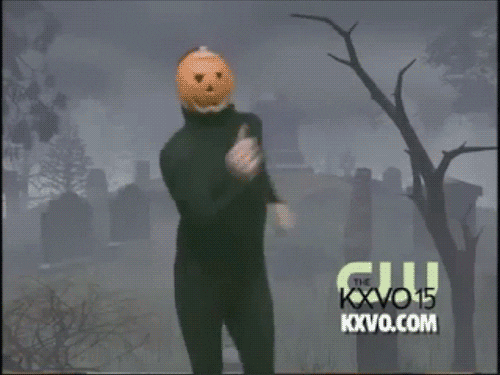 If you've been keeping up with our Twitter (@ScholCommons) this month, you've noticed we've been sharing some ghoulish graphs and other scary scholarship. To keep the holiday spirit(s) high, I wanted to use this week's blog post to gather up all our favorites.
First up, check out the most haunted cities in the US on The Next Web, which includes some graphs but also a heat map of the most haunted areas in the country. Which region do you think has the most ghosts?
Halloween is just over two weeks away! Get in the holiday spirit with this #dataviz of the most haunted places in the U.S.!https://t.co/AGxKOUlOZq

— Scholarly Commons (@ScholCommons) October 15, 2019
If you're more interested in what's happening on across the pond, we've got you covered. Click on this project to see just how scary ArcGIS story maps can be.
https://twitter.com/ScholCommons/status/1187058855282462721
And while ghosts may be cool, we all know the best Halloween characters are all witches. Check out this fascinating project from The University of Edinburgh that explores real, historic witch hunts in Scotland.
Looking to brush up on some haunted history this week? Check out this fantastic map of the witchy history of Scotland, courtesy of the University of Edinburgh!https://t.co/GnxRr8YL2F

— Scholarly Commons (@ScholCommons) October 28, 2019
The next project we want to show you might be one of the scariest. I was absolutely horrified to find out that Illinois' most popular Halloween candy is Jolly Ranchers. If you're expecting trick-or-treaters tonight, please think of the children and reconsider your candy offerings.
Is your favorite candy on the map?https://t.co/Lqc6ggwqyo

— Scholarly Commons (@ScholCommons) October 28, 2019
Now that we've share the most macabre maps around, let's shift our focus to the future. Nathan Yau uses data to predict when your death will occur. And if this isn't enough to terrify you, try his tool to predict how you'll die.
There's nothing spookier than actuarial science… Get in the Halloween spirit by taking a look into this #dataviz crystal ball and seeing how many years YOU have left to live!https://t.co/dkUTW9Aq1F

— Scholarly Commons (@ScholCommons) October 29, 2019
Finally, if you're looking for some cooking help from an AI or a Great Old One, check out this neural network dubbed "Cooking with Cthulhu."
Need some recipe ideas for your Halloween party? This AI project is here to help (well… sort of.)https://t.co/0YSpejCsfF

— Scholarly Commons (@ScholCommons) October 31, 2019
Do you have any favorite Halloween-themed research projects? If so, please share it with us here or on Twitter. And if you're interested in doing your own deadly digital scholarship, feel free to reach out to the Scholarly Commons to learn how to get started or get help on your current work. Remember, in the words everyone's favorite two-faced mayor…